'Becky': Candace Owens Defends White People From 'Racist Pejorative' Term Used By Ayanna Pressley
Right-wing provocateur Candace Owens appeared to defend white Americans from "racist" criticism on Monday, pointing to an incident where congresswoman Ayanna Pressley called Kellyanne Conway a "Becky" as one of several overlooked examples.
Owens, the former communications director at Turning Point USA, accused the news media of "ignoring" Pressley's comments describing Conway, counselor to the president, as "Distraction Becky" earlier this month. Owens said the term "Becky" is a "racist pejorative" used against white people while also accusing Minnesota Rep. Ilhan Omar of having "hate" toward Jews.
Although a wide swath of local and national news outlets, including Newsweek, did report on the insult, Owens latched onto President Donald Trump's Monday tweet which labeled four Democratic congresswomen of color a "very racist group of troublemakers."
"This is 100% truth. The media ignored @AyannaPressley referring to KellyAnne Conway as 'Becky'—a RACIST perjorative [sic]. They've ignored @AOC's multiple RACIST attacks on ANY white person that questions her. @IlhanMN openly HATES Jewish people. Stop defending these RACISTS!," Owens tweeted Monday morning.
On July 9, Massachusetts Representative Pressley replied to a tweet from Conway in which the ardent Trump administration defender reveled in the "Major Meow Mashup" between Pelosi and four House Democrats.
"oh hi Distraction Becky. Remember that time your boss tore babies from their mothers' arms and threw them in cages? Yeah take a seat and keep my name out of your lying mouth," Pressley tweeted.
Owens' Monday commentary quote tweeted Trump's own rant, which continued more than a week of constant sniping from the president toward the four progressive congresswomen, who he called a "very Racist group of troublemakers."

The term "Becky," used to disparage so-called "basic" white women, gained national notoriety in the 1992 hip-hop classic "Baby Got Back" by Sir Mix-a-Lot. Two white women can be heard saying, "Oh, my, God Becky, look at her butt/ It is so big, she looks like/ One of those rap guys' girlfriends," at the outset of the iconic song.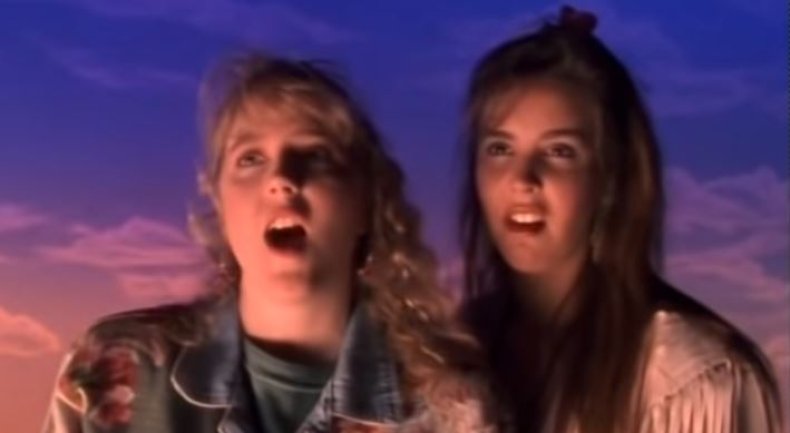 Owens took a previous shot at Pressley on Sunday, posting a picture of herself and dozens of black Trump supporters "surrounding our brother Donald Trump Jr." Owens took issue with the congresswoman telling a Netroots Nation convention in Philadelphia earlier this month that she doesn't want to see more "black faces that don't want to be a black voice."
"I hear that @AyannaPressley says that she doesn't need any more "black faces" that don't want to be mouthpieces for the Democrat Party. Here's a picture of more than 400 black faces surrounding our brother @DonaldJTrumpJr. We are united by our love of America. #MAGA," Owens remarked on Twitter.
Owens is a major proponent of the "Blexit" movement, which seeks to convince black Americans to leave the Democratic Party in favor of the Republican Party. She frequently refers to African American supporters of the Democrats, including New York Representative Alexandria Ocasio-Cortez, as "plantation supervisors."