Candace Owens' Twitter Spat With Olivia Wilde Explained
Candace Owens, Olivia Wilde, Harry Styles—three names that perhaps most of us didn't expect to see together in a story together today.
A Twitter spat has erupted between conservative commentator Owens and actress and director Wilde over boyband member Styles' unconventional dress sense.
We'll break it down. Last week, the former One Direction heartthrob made headlines for his latest shoot with Vogue. In a number of shots, the 26-year-old is wearing a dress.
For many, the shoot is a celebration of fashion and expression. As Styles told the publication himself: "There's so much joy to be had in playing with clothes," referring to his androgynous fashion choices.
"I've never thought too much about what it means—it just becomes this extended part of creating something," he said.
However, political pundit Owens who is known for her fervent support of Donald Trump launched into a tirade against Styles' fashion choices on Twitter, lamenting what she considers a loss of "manly men."
Sharing a link to the photoshoot, Owens tweeted: "There is no society that can survive without strong men. The East knows this. In the west, the steady feminization of our men at the same time that Marxism is being taught to our children is not a coincidence. It is an outright attack. Bring back manly men."
Booksmart director Wilde shot back at Owens in the early hours of Monday, to defend Styles.
"You're pathetic," she replied in a tweet that has almost 50,000 likes.
Wilde is starring alongside Styles in the upcoming movie Don't Worry Darling, which she is also directing.
Owens was previously embroiled in a Twitter feud earlier this year with rapper Cardi B.
The two women came to blows over opposing political views, with their arguments escalating to personal insults on the social media platform.
Owens called Cardi "dumb and illiterate" while the rapper said she feels sorry for the Trump supporter.
The drama started when Owens, took part in an interview with another conservative pundit, Ben Shapiro, where she slammed the then-Democratic nominee Joe Biden for taking part in an interview with Cardi B (real name Belcalis Marlenis Almánzar) for Elle magazine.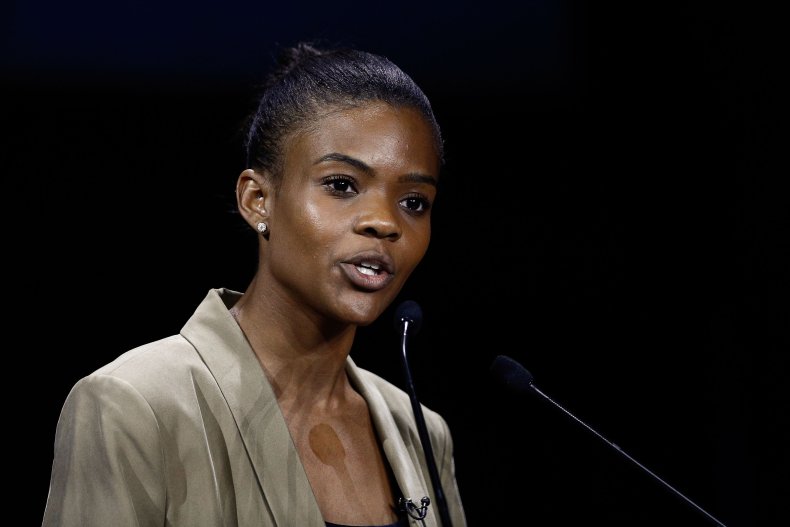 Owens said at the time: "[Joe Biden], you are pandering. You look at Cardi B's Instagram, and you see she has millions of followers, and you think, 'OK, this is an illiterate person, and if I appeal to this illiterate person' ... 'They think she's cool.'"
Cardi clapped back at the idea that she was being used by Biden to cater to Black voters and shared a video of her sister Hennessy Carolina and her girlfriend involved in a verbal altercation with "Trump supporters."