Candace Owens Says She Needs to Clear Her Name After Kanye West Blexit Design, Then Deletes Tweet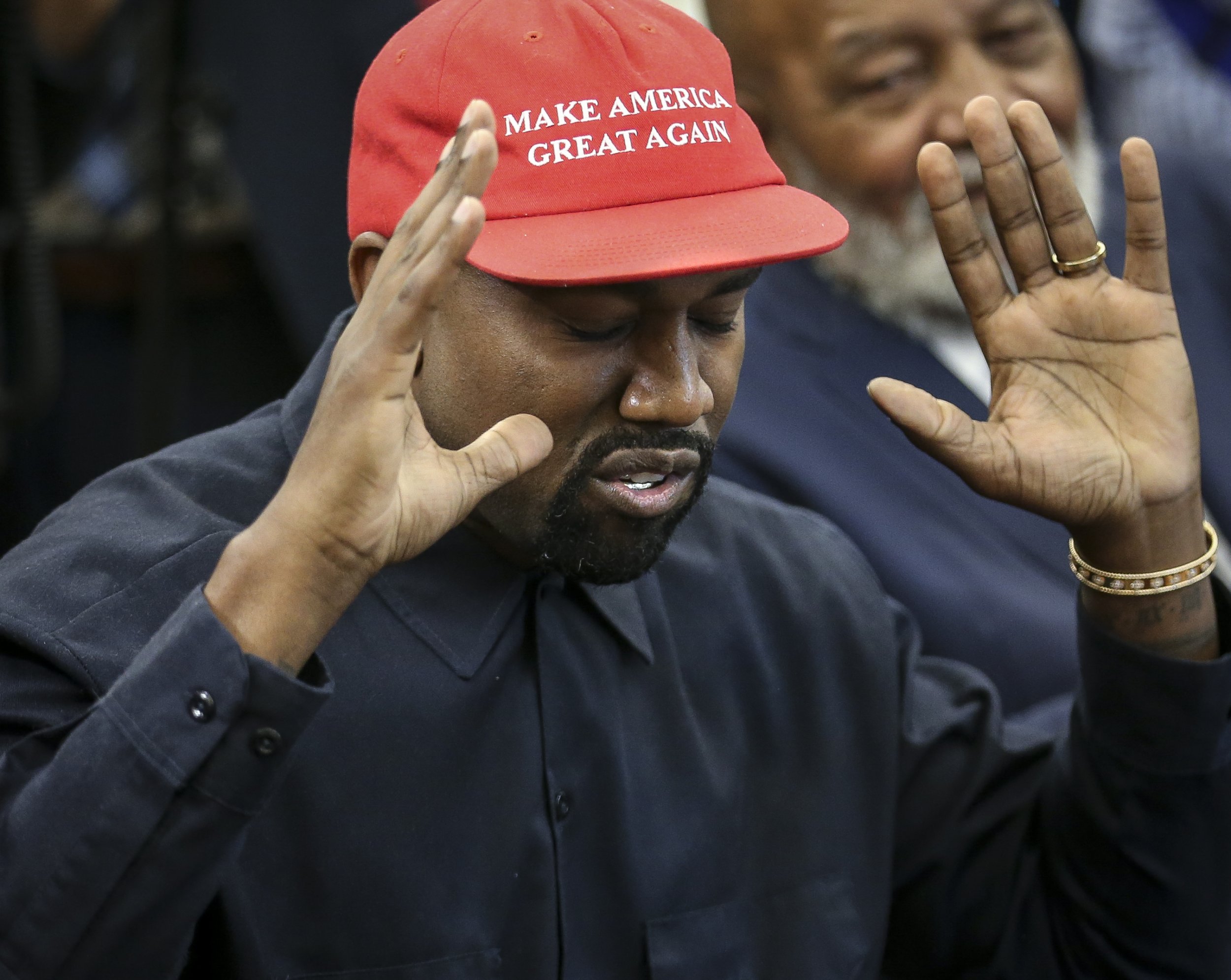 Candace Owens is speaking out on her Blexit drama with Kanye West. In a since-deleted tweet, the conservative figure seemingly addressed the controversy that surfaced with mentioning his association with the political movement.
"I woke up with the realization that I need to clear my name on this," Owens wrote in a since-deleted tweet.
Before this pulled tweet, Owens unveiled Blexit—meaning "black exit"—Saturday during the at Turning Point USA's (TPUSA) Black Leadership Summit. She shared how she sought design advice from the "Yikes" rapper to help create Blexit's logo. It was subsequently featured on T-shirts that were handed out to the event's attendees.
"Blexit is a renaissance," Owens told Fox News in an interview published Monday. "Blexit is the black exit from the Democratic Party. It's the black exit from permanent victimhood, the black exit from the false idea that we are somehow separate from the rest of America. Kanye saw my original design and said, 'I can do it better.' It certainly was. He redesigned the logo with vibrant colors inspired by his trip to Uganda."
She later slammed the media's apparent attempts to peg West as the founder of her movement. "I am entirely blessed that Ye introduced me to a designer who despite having totally different political views than me, helped me craft some beautiful letters that I used on the BLEXIT caps," Owens tweeted Monday. "The insinuation that Kanye is now the author of my political movement is pointedly wrong and dishonest."
West addressed Owens's movement Tuesday via Twitter. In doing so, he realized he was being "used to spread messages I don't believe in." He explained how he had no desire to be attached to Owens's Blexit.
"I introduced Candace to the person who made the logo and they didn't want their name on it so she used mine," West, 41, tweeted. "I never wanted any association with Blexit. I have nothing to do with it."
West additionally detailed how he was "distancing" himself from politics. Instead, West intends to focus on "being creative."
West and Owens first became acquainted in April after the "Famous" rapper tweeted about how he likes "the way Candace Owens thinks." This led Owens to respond via Twitter by requesting for West to "please take a meeting" with her.
"I tell every single person that everything that I have been inspired to do, was written in your music," Owens tweeted. "I am my own biggest fan because you made it okay. I need you to help wake up the black community."