Candace Owens Thanks Kanye West, Says He Fought Against 'Political Correctness' Before Trump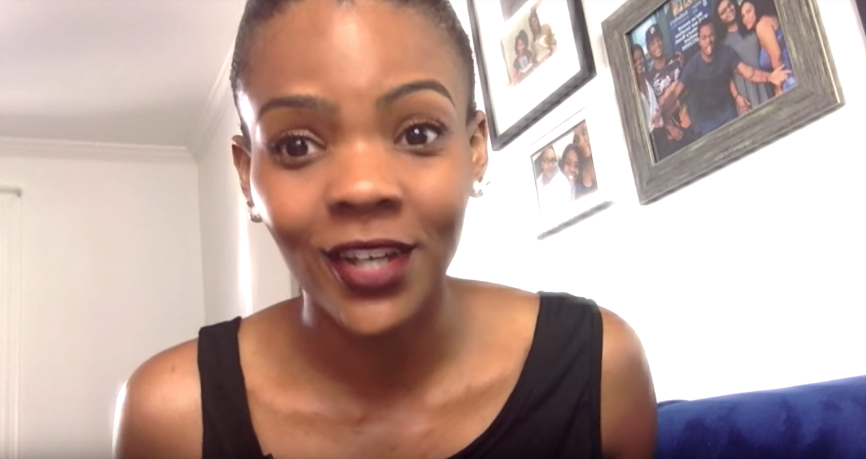 A Saturday tweet from hip-hop star Kanye West in support of Candace Owens, a conservative African-American figure who has appeared on InfoWars and ridiculed Black Lives Matter, stirred political controversy over the weekend.
Owens thanked West on Sunday after his Twitter post reading, "I love the way Candace Owens thinks," which immediately drew backlash from left-leaning figures on social media as well as fellow prominent musicians. Owens' popular YouTube channel Red Black Pill, which riffs on a "The Matrix"-inspired men's rights subreddit name, has consistently criticized liberal groups and touted Donald Trump's presidency. With videos with such titles as "WTF? Black Lives Matter Has a List of Demands for White People!," Owens has become a right-wing favorite and appeared at the February 2018 Conservative Political Action Conference.
Speaking with Fox & Friends Sunday, Owens responded saying, "Kanye West does not really want to fold to controversy. If you look at things historically, Kanye West has really represented the battering ram against political correctness."
"Long before Donald Trump came down the escalator, Kanye West was public enemy No. 1 for simply trying to tell the truth to people about things that were going on so I'm unsurprised that he supports me and my ideas and me just thinking freely," Owens continued in her discussion on Fox News. In December 2016, West made an impromptu visit to Trump Tower in New York City and posed silently next to then-President Elect Trump.
Owens continued chiding liberals for making black Americans into "victims," a theme she has featured prominently in YouTube videos including one entitled "How To Escape The Democratic Plantation (an easy guide)" in August 2017. On Fox & Friends Sunday, Owens offered her advice to the black community saying, "There is no real value in being a victim, there is no value in being oppressed." Kanye West appeared to concur with Owens' belief on victimhood, tweeting Sunday afternoon, "self victimization is a disease."
"I would just like to thank him, it was a moment that I'll never forget I was extremely emotional and it was an affirmation I needed to go forward so just thank you Kanye West," she added.
In a July 2016 article published by the Samford Advocate, Owens said police shootings of black men in the U.S. are not about racism. "Racism exists, but it is far less rampant than ignorance, and ignorance can be cured through experience," wrote Owens. Her blog series, "The Myth of the 'Coon'" has featured YouTube video titles such as, "I Don't Care About Charlottesville, the KKK, or White Supremacy" in the wake of the neo-nazi rally in Virginia in 2017.
Following West's tweet, Owens took to Twitter herself to say she was "freaking out" over the hip-hop icon's shoutout. "I'm freaking out. @kanyewest ....please take a meeting with me. I tell every single person that everything that I have been inspired to do, was written in your music. I am my own biggest fan, because you made it okay. I need you to help wake up the black community."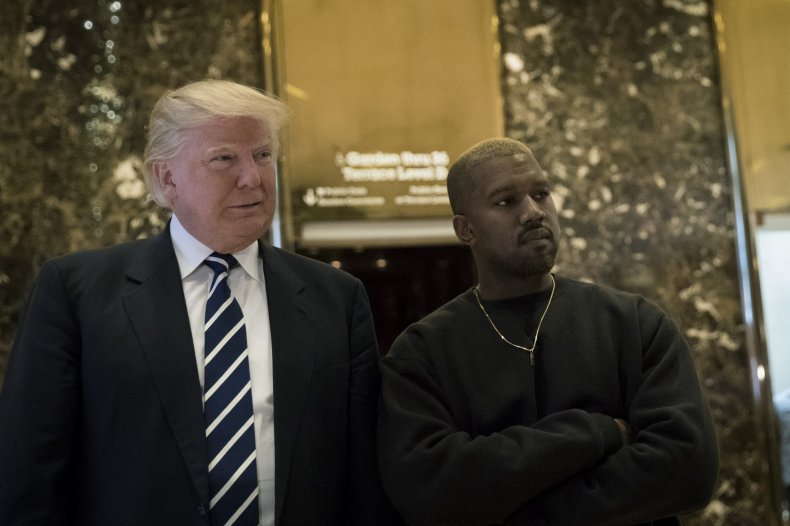 During a 2005 live telethon for Hurricane Katrina relief, West sparked perhaps his most famous political controversy after bluntly remarking, "George Bush doesn't care about black people." Responding years later in an interview with The Guardian, Bush called it "the worst moment" of his presidency.