Rep. Who Blamed Mass Shootings on Drag Queens, Gay Marriage Advocates Should Resign, Ohio College Democrats Say
The College Democrats of Ohio called for State Representative Candice Keller to resign from her position after she blamed mass shootings on a slew of people, including former President Barack Obama, and pro-LGBTQ+ policies, such as gay marriage.
Early Sunday morning, nine people were killed and 27 others were injured during a shooting in Dayton, Ohio. The day before, a gunman in El Paso, Texas, claimed the lives of at least 20 people and the two shootings prompted renewed discussions about mental health, President Donald Trump and gun control.
Several presidential candidates put the blame on Trump's rhetoric and called for increased background checks and firearm restrictions. Trump advocated for several different reforms, including identifying and acting on warning signs earlier, keeping firearms out of hands of dangerous individuals and changing the culture we live in, which he said celebrates violence.
On Monday, the College Democrats of Ohio posted on their Facebook page that Keller should resign in the wake of her comments on the causes of mass shootings because "Ohioans deserve better than this."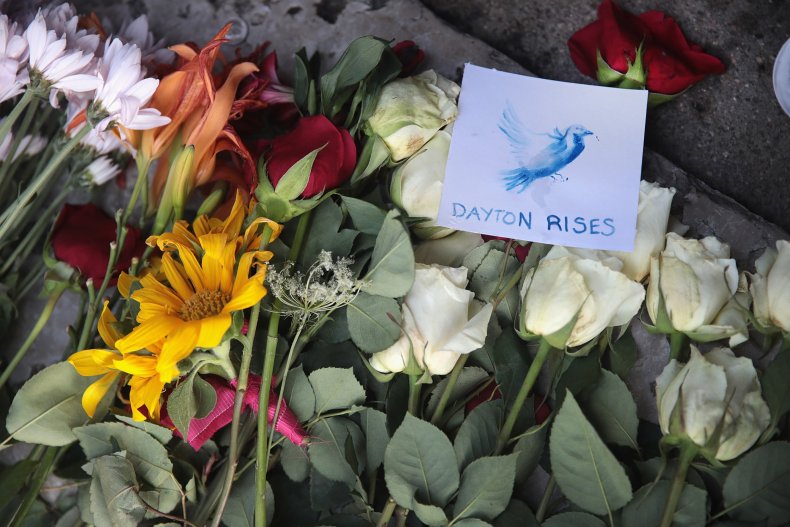 In a now-deleted Facebook post, Keller, a Republican from Middletown, Ohio, about 25 miles from Dayton, criticized liberals for starting the "blame game" but not putting the blame where it belonged. At the top of her own blame list was the breakdown of the American family, which she credited to being a result of "transgender, homosexual marriage and drag queen advocates."
She also blamed fatherlessness, violent video games, the relaxing of laws against criminals and accepting recreational marijuana. Continuing down her list of 12-item blame list was former President Barack Obama for "disrespect to our law enforcement" and professional athletes who "hate our flag and National Anthem" for creating hatred for our veterans.
Finishing off the list were state officeholders who "have no interest whatsoever in learning about our Constitution and the Second Amendment," as well as, "snowflakes, who can't accept a duly-elected president."
Newsweek reached out to Keller's office but did not receive a response in time for publication.
The College Democrats of Ohio weren't the only ones to condemn Keller's remarks. Butler County, Ohio Sheriff Richard Jones posted on Twitter, "shame shame shame Candice Keller." He later added that she should "resign at once."
Ohio Democratic Party chairman David Pepper noted that Keller will be up for re-election in 2020 and wrote on Twitter, "Ohio can't afford Keller in the Senate."
Chris Seelbach, a Cincinnati Councilman, posted the number for Keller's office on Twitter and encouraged people to contact her to let her know what they thought of her opinion on what caused mass shootings.
Ohio Attorney General Dave Yost reposted Keller's message on Twitter, adding that "the blame belongs to the evil man who killed those people."
Jane Timken, chairwoman for the Ohio Republican Party, told WXIX that Keller's post was "inappropriate" during a time when the nation was grieving.