How Presidential Candidates Responded to Colorado Springs Planned Parenthood Shooting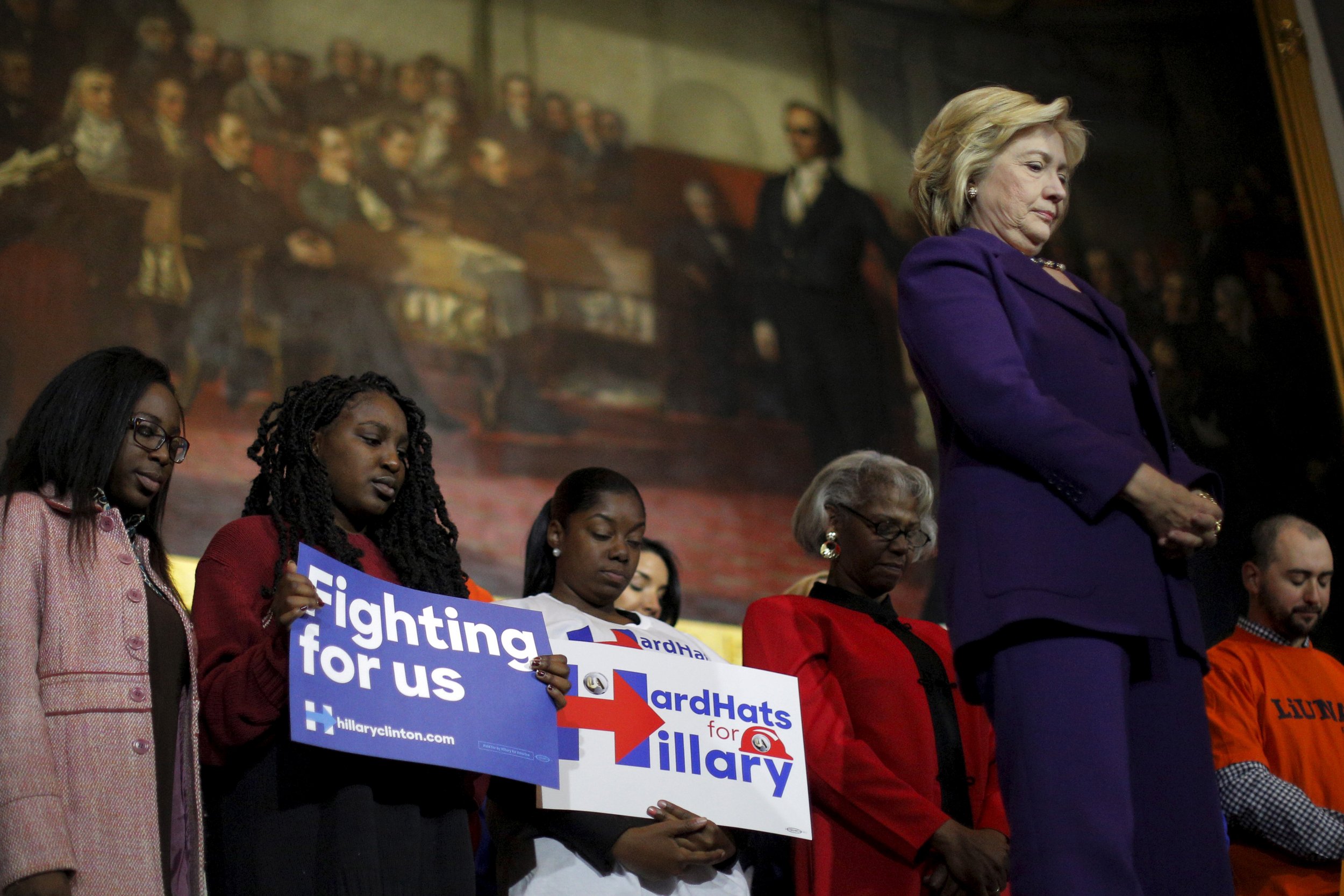 Every mass shooting in America becomes an opportunity for political outrage. Last Friday's shooting at a Planned Parenthood clinic in Colorado Springs, which left three people dead, was no exception, touching on gun control, mental health, abortion and even (somehow) transgender activism from the presidential candidates.
It took a few days for the Republican candidates to weigh in (the timing of the Colorado tragedy, before a holiday weekend, may account for the delay), but by Monday everyone had voiced concerns.
"It was mass murder. It was absolutely unfathomable," said former Arkansas Governor Mike Huckabee about the shooting. "And there's no excuse for killing other people, whether it's happening inside the Planned Parenthood headquarters, inside their clinics where many millions of babies die or whether it's people attacking Planned Parenthood."
The GOP candidates, all of whom oppose legal abortion with the exception of former New York Governor George Pataki, were quick to say that opposition to abortion should not encourage shootings and did not in this case. "Nothing justifies this," said former Hewlett-Packard CEO Carly Fiorina, who later added, "Anyone who tries to link this terrible tragedy to anyone who opposes abortion or opposes the sale of body parts is [using] typical left-wing tactics."
Some reports have indicated that the Colorado Springs shooter said "No more baby parts" when being questioned by authorities after his arrest. The allegation that Planned Parenthood profits from the sale of "baby parts" stems from a series of controversial videos that depict its employees discussing the sale of fetal tissue. Under a law passed during the Reagan administration, financial reimbursement for fetal tissue research is legal, but the videos shocked and offended many viewers. During Planned Parenthood CEO Cecile Richards's testimony before a House special committee investigating the corporation, several Republican representatives made reference to selling "baby parts."
Former pediatric neurosurgeon Ben Carson said it was tragic that the shooting seemed to have reignited a vitriolic debate over abortion. "It's one of the biggest problems that I think is threatening to tear our country apart. We get into our separate corners and we hate each other, we want to destroy those with whom we disagree," Carson said.
Bernie Sanders posted a tweet that linked the shooting to the many attacks leveled at Planned Parenthood this year.
Hillary Clinton and Martin O'Malley both tweeted support for Planned Parenthood, and Clinton said, "We should be supporting Planned Parenthood, not attacking it."
Jeb Bush had odd timing when he published an op-ed on gun control Monday in The Iowa Republican. The piece did not make mention of the Colorado Springs shooting and was written to celebrate the beginning of deer-hunting season.
"Liberals like Hillary Clinton always hold up gun control as a panacea to crime, even though the proposals they have put forward would have done nothing to stop any of the tragic shootings that have occurred recently in America," Bush said in the piece.
Aside from widely circulating reports about the shooter's "baby parts" comment, there is little confirmed information about his motives and background. That hasn't stopped the candidates from rushing to conclusions. At a campaign rally Sunday, Ted Cruz made reference to a voter registration form that apparently listed the shooter as a female. Cruz called the shooter a "transgender leftist activist" and attacked "vicious rhetoric on the left, blaming those who are pro-life."
None of the candidates chose to take up the usual mental health talking point, but several Republican politicians obliged, saying that the shooting was an example of the country's inability to treat mental disorders.
Of course, in spite of the fact that millions of Americans suffer from mental illnesses, "mental health" has been brought up during the presidential campaign only as a way to explain the unusually high number of mass shootings in the United States (and to reinforce the idea that guns are not to blame), rather than as an issue affecting health care policy. This point is not lost on those who actually study mental health in the U.S. and warn of the potential consequences of linking the two issues.
Donald Trump has often brought up mental health when talking about previous mass shootings that have occurred during the campaign season. On Sunday, he called the Colorado Springs shooter a "maniac" during an interview on Meet the Press.