Hanukkah Candle Lighting to Commemorate Journalist Killed by ISIS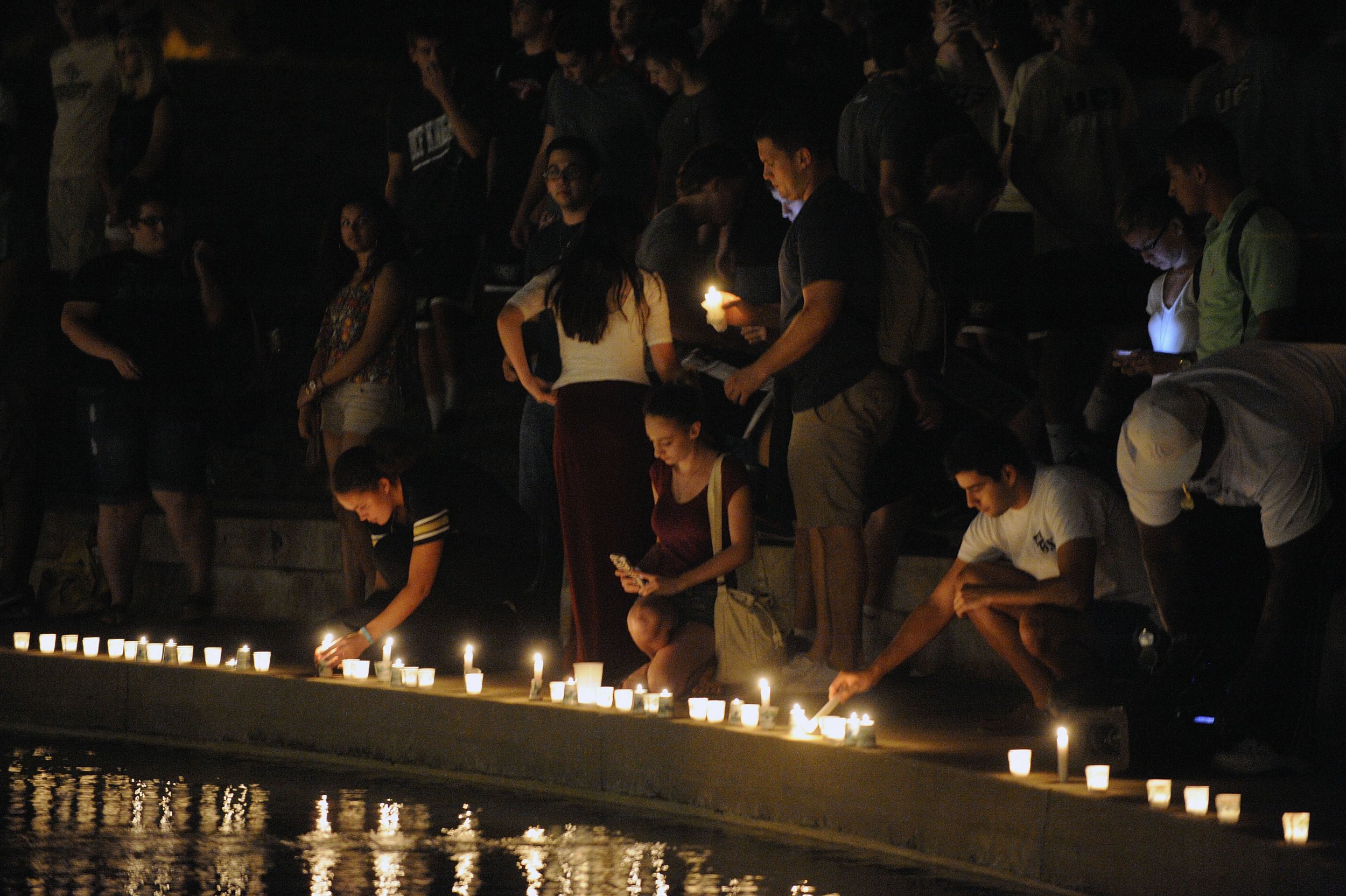 Arthur and Shirley Sotloff will honor their son Steven, a journalist who was captured in Syria in August 2013 and killed by ISIS in September, by lighting the first candle of Hanukkah during a public ceremony in Miami Tuesday night.
The ceremony, at the Chabad Center of Kendall & Pinecrest, is particularly meaningful for the family, who described Steven as "a proud Jew who always enjoyed the holidays."
"It was one of his defining characteristics," his father, Arthur Sotloff, told Chabad.org. "Steve was always focused on revealing persecution wherever it occurred. His grandparents taught him about the price of remaining silent," he said, referring to Sotloff's grandparents on his mother's side, both Holocaust survivors.
"He worked to keep Jewish traditions in dark places, and we felt that really symbolizes the eight-day holiday of [Hanukkah], which celebrates freedom and light," said Rabbi Yossi Harlig, co-director of the Chabad Center of Kendall & Pinecrest, who extended the invitation to the Sotloffs. He had gotten to know the family during their son's shiva, the seven-day Jewish mourning period that follows a close family member's death.
The Jewish Telegraphic Agency reports that Sotloff was an Israeli citizen, a fact that, along with his connections to the Jewish community, was not publicized during his captivity for fear that it would endanger him.
Born and raised in Miami, Sotloff participated in a "Birthright trip" to Israel, an educational trip for young Jews meant to strengthen Jewish identity and communities and foster solidarity with Israel. He eventually moved to Israel, where he graduated from the Interdisciplinary Center in Herzliya with a degree in government, counter-terrorism and homeland security.
Sotloff, 31, worked in the Middle East telling the "stories of average individuals and families simply trying to survive, trying to make an impact on others, and trying to find hope in a world of festering darkness," his parents say. He reported stories from Syria, Egypt, Turkey, Libya and Bahrain for Time, The Christian Science Monitor, Foreign Policy and other publications.
After his beheading by ISIS, his parents started 2Lives: Steven Joel Sotloff Memorial Foundation, to provide scholarships to students who also want to pursue a career in journalism. In particular, they hope to support aspiring journalists who want "to tell the stories of people in conflict-torn regions around the world."
The foundation's name recalls one of two letters Sotloff was able to get to his parents during his captivity, in which he wrote: "Everyone has two lives. The second one begins when you realize that you only have one."
The candle lighting will take place on Tuesday night, the first of eight nights of Hanukkah. The holiday celebrates the miracle of a pot of oil that was supposed to give light for only one night after the desecration of the Jews' Second Temple, but instead illuminated eight.
"[Hanukkah] is a time we commemorate the vanquishing of our enemies who tried to deprive us of our right to live with Torah," Sotloff's father told Chabad.org. "The Maccabees fought for Judaism, and Steve fought for the values they endowed us with."