Candlelight Vigils Planned for Victims of San Bernardino Shooting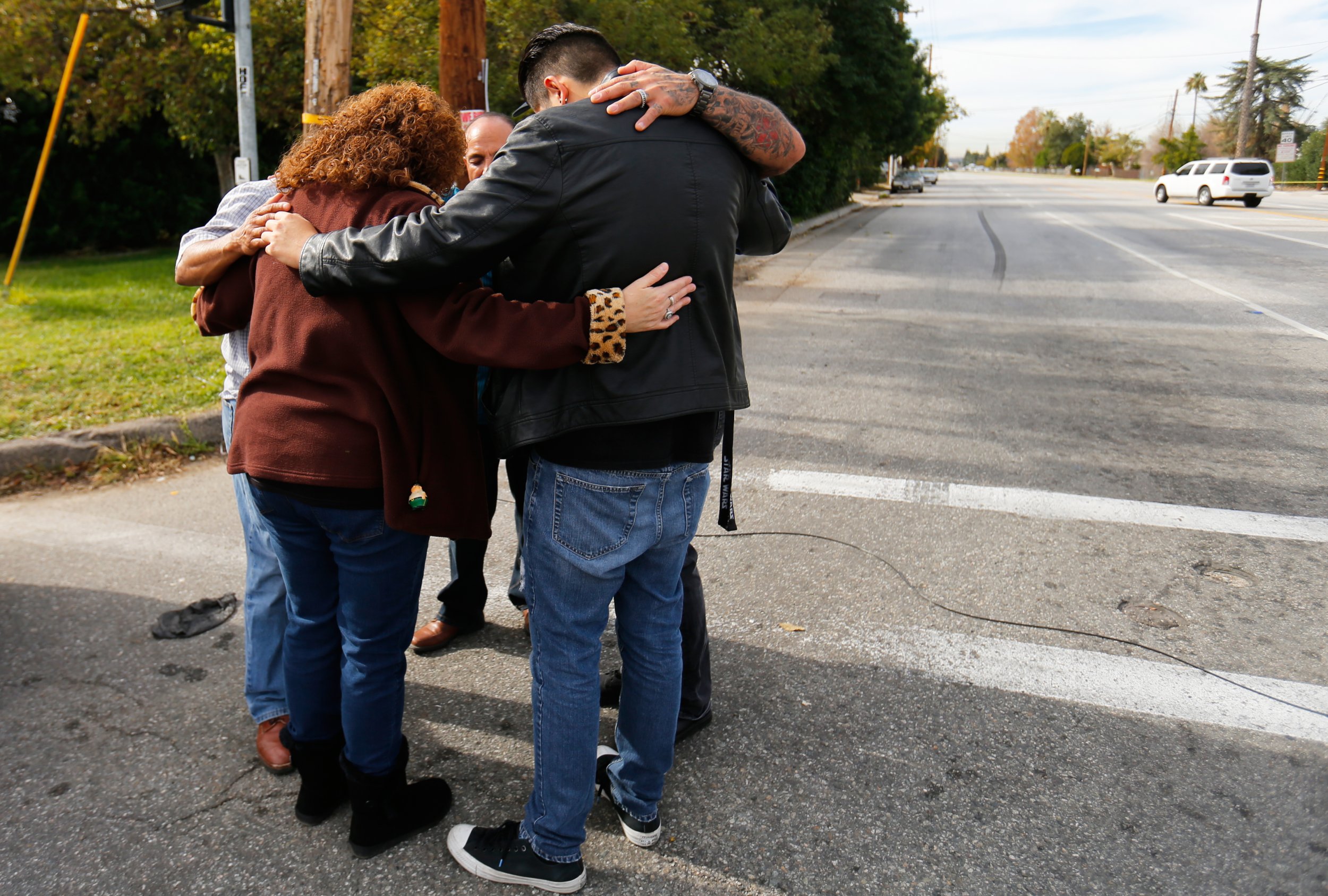 Vigils will be held in California on Thursday evening for the 14 people killed in Wednesday's mass shooting in San Bernardino, California.
The attackers, Syed Rizwan Farook, 28, and Tashfeen Malik, 27, opened fire at an event hosted by the San Bernardino county public health department at the Inland Regional Center on Wednesday at 11 a.m. Over 20 people were wounded in the attack.
The city is organizing a large vigil at the San Manuel stadium, home of the Inland Empire 66ers, a minor league baseball team. Doors to the stadium will open at 5 p.m. local time and the vigil will begin an hour later.
"They will be having speakers at the vigil," a spokeswoman for the stadium tells Newsweek. The speakers have not yet been identified. Candles will be allowed inside, she adds.
"Our community has been put in unfamiliar territory because of this terrible tragedy," Inland Empire 66ers General Manager Joe Hudson said in a statement. "We know that our ballpark is a community gathering place and that is what we need now. We need somewhere that all of us can come together and grieve for the senseless loss of life and assault on our home."
The St. Paul's United Methodist Church of San Bernardino will also host a vigil this evening at 6 p.m. "Seven United Methodist Churches will come together for a prayer vigil in support of the communities of San Bernardino, Highland, Colton, Redlands, Loma Linda, and Rialto and others affected by the tragic events," the church said on its website.
Bishop Minerva G. Carcaño will lead a prayer service and speak about taking actions against violence. Carcaño was a bishop in the Phoenix area during the deadly Tucson shooting in 2011.
Baitul Hameed Mosque, the largest mosque in San Bernardino County, will hold a vigil at the same time.
"We condemn this senseless and horrific act of violence in the strongest possible terms," Ashan Khan, the president of the Ahmadiyya Muslim Community Los Angeles East chapter said in a statement. "Our hearts go out to the innocent victims and their families. We stand in solidarity with them as their neighbors and brothers and sisters in peace."