Canine Trainer Fatally Shot Dogs That Didn't Respond to Training: Police
A police officer was among several people arrested after 10 dogs were found to have been fatally shot at a Connecticut canine training facility, according to authorities.
David Rivera Jr, 34, a serving New Canaan police officer, his father David Rivera Sr, 57, and Daniel Luna, 33, were apprehended after at least 10 dogs were killed and buried at the training facility in Naugatuck.
According to the Naugatuck Police Department (NPD), an investigation was launched in late April into allegations of the storage of illegal explosives, firearms and animal cruelty at Black Rock Canine Training, located at 100 Hunters Mountain Road.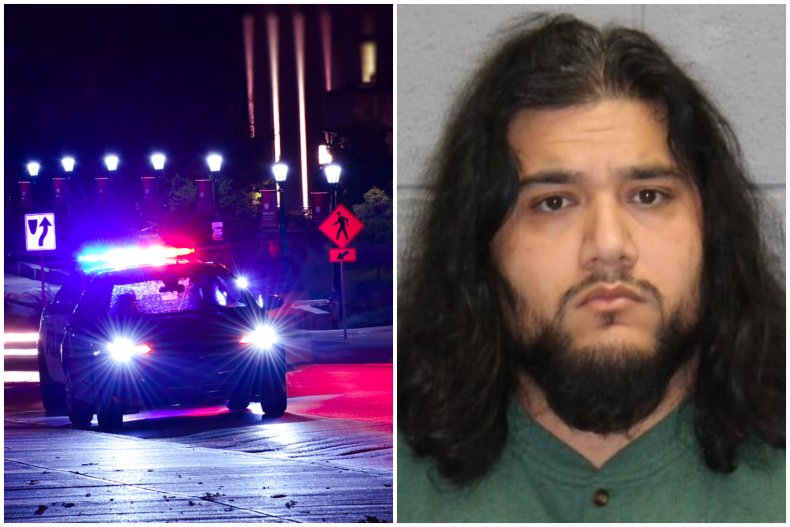 In a Tuesday Facebook post, an NPD spokesperson said: "Through interviews with witnesses it is alleged that numerous canines of all ages and breeds, including German Shepherds, Belgian Malinois and Labrador Retrievers have been abused and injured during their time at Black Rock Canines.
"More specifically, that at least 10 canines have been killed by employees with a firearm. The canines that were shot and killed were then buried on the property by the owner/ operators of the business."
Naugatuck police worked alongside state, federal and Stratford police to carry out a search and seizure warrant at the facility on April 26, 2022.
Following their investigation, general manager Luna was accused of abusing numerous puppies and dogs as well as having them shot when they were no longer deemed "viable for the business."
The release added: "Witnesses also stated that Daniel Luna's lack of adequate care led to the death of puppies who had been left exposed to harsh weather elements."
During their investigation, police said they also found military-grade explosives were being stored in Tupperware containers at the property.
On April 29, Naugatuck police arrived at the canine training facility after they were alerted to allegations that Rivera Sr. had threatened one current and one former employee with a knife.
He was then arrested and charged with threatening in the second degree, two counts of breach of peace. He was released after posting a $25,000 bond and is set to appear at Waterbury Court on May 11.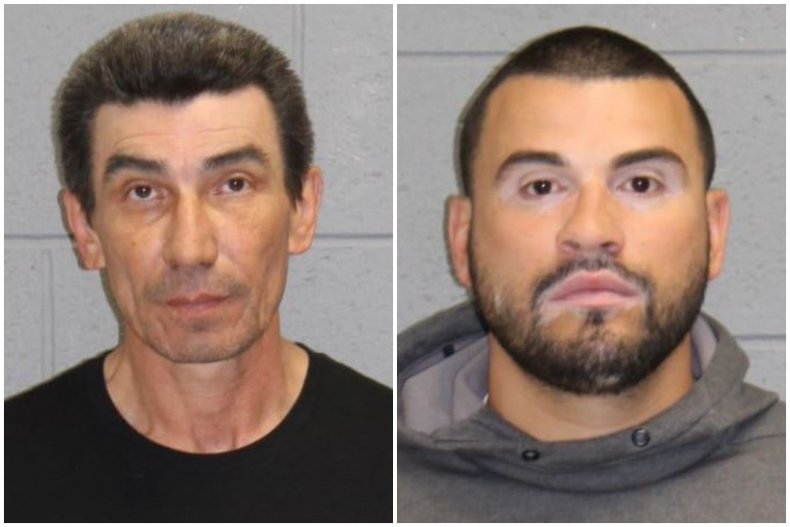 Rivera Jr. turned himself in to police and was charged with conspiracy to commit cruelty to animals, reckless endangerment in the first degree and conspiracy to commit euthanization of a canine. The officer was released after posting a $150,000 bond and will attend court on May 18.
He has been placed on leave from his duties as a police officer, according to the report.
Luna also turned himself into police and was charged with four counts of animal cruelty, four counts of conspiracy to commit cruelty to animals, reckless endangerment, four counts of unlawful euthanization of a canine, conspiracy to commit euthanization of a canine and identity theft in the third degree. He was held on a $225,000 bond and arraigned at Waterbury Superior Court on May 3.
Police removed the remaining 31 dogs and placed them in a shelter where they will receive proper care.
An NPD spokesperson added in the Facebook post: "The allegations outlined in these affidavits are not only illegal but also disheartening. As a police agency with three successful working canines that serve our community to their highest capability, we are appalled at the treatment that other dogs of the same caliber were given while the care of Black Rock Canines.
"Furthermore, the fact that Rivera Jr. is a police officer and used that authority in the commission of these crimes undermines the trust and confidence that all Connecticut law enforcement officers seek to build with their community."
Newsweek has contacted the New Canaan Police Department for comment.
Newsweek has reported on numerous cases where people have been charged with abusing animals.
Earlier this year, an upstate New York veterinarian was arrested over animal abuse charges that left authorities "sickened."
Dr. Javier Diaz, 46, was charged for allegedly abusing a litany of animals and falsifying vaccination records between April 9 and April 27.
He stands accused of physically abusing pets left in his care on six occasions, including on one occasion hitting a kitten with canine nails clippers before shoving them in the animal's mouth, causing gum lacerations.