Cannabis Companies Call for Tighter Vaping Rules While the Fed, Behind on Vaping, Grows Ever Wary of Cannabis
A major industry group of cannabis companies in California wrote Governor Gavin Newsom on Monday, requesting tighter vaping regulations and a meeting, the Associated Press reported.
Legal Cannabis for Consumer Safety, an alliance between cannabis growers, manufacturers, retailers, labs and trade associations said it's eager to make legal vaping more safe and illegal pot shops, which sell vaping additives, less accessible, according to the AP.
Last week, the Centers for Disease Control and Prevention (CDC) reported more than 1,800 cases of vaping-related lung injuries along with thirty-seven deaths. While the CDC has yet to figure out what's causing them, other federal wings are trying to get ahead of a separate but related "national health experiment": old-fashioned Mary Jane, be it vaped or smoked.
Most people with the mysterious lung injuries smoked tetrahydrocannabinol (THC), the principal psychoactive ingredient in cannabis. That could be guiding the California companies' recommendations to Newsom, which, according to the AP, asked for stricter standards for heavy metal testing of vaping hardware, or the devices used to turn cannabis oil into vapor.
Also among their requests: a ban for additives and artificial flavoring known to be harmful in cannabis vaping products, the AP reported.
"As the stewards of this supply chain, we are eager to engage in efforts to further heighten the safety of cannabis vaping and mitigate the risks posed by the burgeoning illicit market," the companies wrote.
The CDC is shoving a myriad of resources behind better diagnosing, documenting and understanding the vaping deaths, according to its update last week. The Food and Drug Administration (FDA) is also working on the vaping outbreak and collected more than 440 samples from 18 states as of October, according to reporting by National Public Radio.
"We really have the feeling right now that there may be a lot of different nasty things in e-cigarettes or vaping products and they may cause different harms in the lungs," Anne Schuchat, principal deputy director of the CDC, told NPR at the time. "These are really serious injuries in the lung, and we don't know how well people will recover from them, whether lung damage may be permanent."
For all the investigations and dollars, neither wing has discovered which ingredient, or ingredients, is responsible for the vaping-related lung injuries that resemble chemical burns, according to physicians.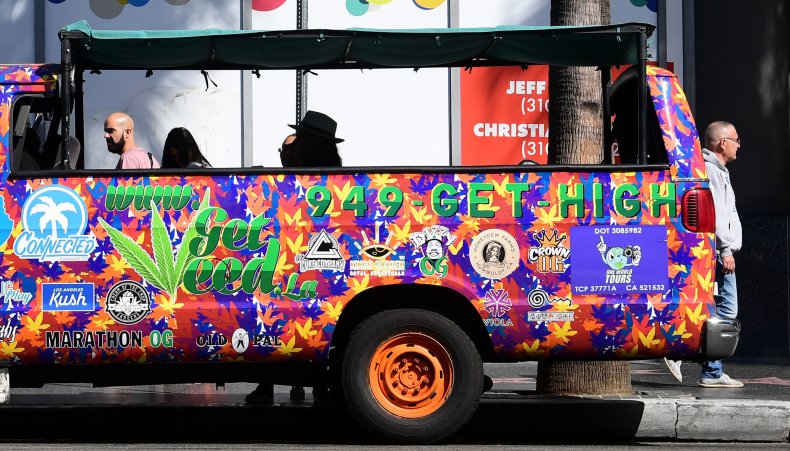 Meanwhile, vaping and cannabis often go hand in hand, and U.S. Surgeon General Jerome Adams has taken a special interest in alerting the public to the dangers posed by cannabis in all its forms.
Before a senate hearing on October 23, Adams told lawmakers that marijuana laws and usage may have eclipsed research on its risks, leaving health department leaders across the country "reluctant overseers of an enormous, and poorly informed national health experiment."
But when Senator Dianne Feinstein of California invoked the alarming number of vaping-related casualties in recent months, Adams seemed to fall back on talking points and pointed to recent advisories against using vaping products containing THC and black market additives.
It was Nora Volkow, director of the National Institute of Drug Abuse, who alluded to the similarities between the current vaping debacle and a lack of awareness of marijuana risks, which span from hindering brain development to birth weight in newborns, according to the U.S. Department of Health and Human Services (HHS).
"But I think it is also highlighting how we are approving these technologies in ways without recognizing what their negative effects are," Volkow said after describing the effects of inhaled oil on the lungs.
In an advisory released this summer, HHS warned that today's marijuana generally contains 300 percent more THC than it did in 1995, which means it's more likely to produce anxiety, addiction, agitation, paranoia, and psychosis as well as physical dependence and addiction⁠.
In recent months, the FDA has repeatedly called on cannabidiol (CBD) companies to stop boasting unproven benefits like treating Alzheimer's disease. In a similar vein, chronic pain patients and researchers have cautioned doctors and politicians alike against embracing marijuana as an acceptable substitute for opioid prescriptions, citing mixed evidence.