Epilepsy and Marijuana: Cannabis Drug Reduces Dravet Syndrome Seizures in Large-Scale Clinical Trial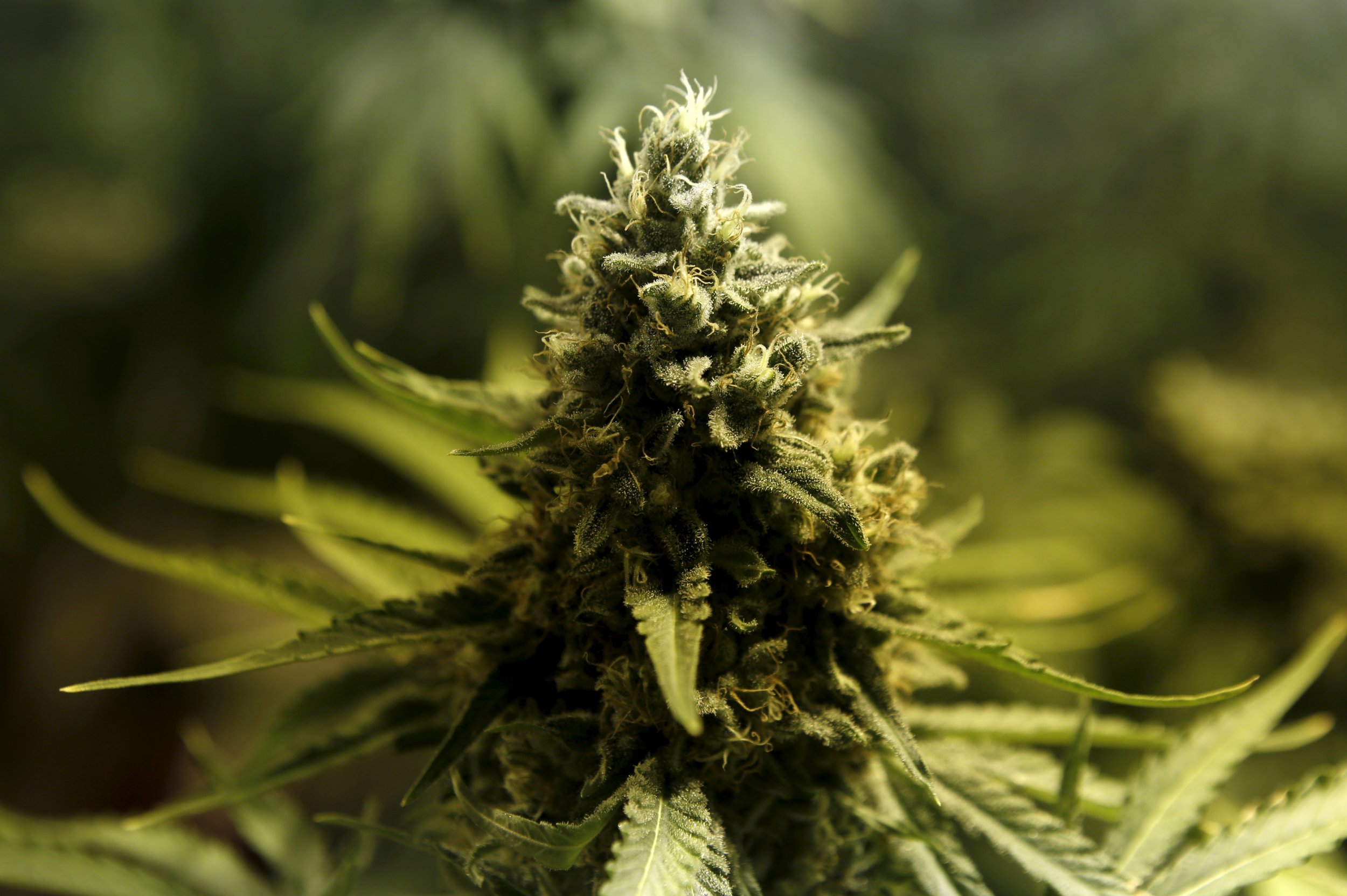 A marijuana-based drug has shown promising results as a treatment for a rare and deadly form of epilepsy in its first large-scale clinical trial. In the randomized trial of the cannabis derivative, cannabidiol, scientists showed a significant reduction in seizures among children suffering from Dravet syndrome—a complex disease that leads to developmental problems and has high mortality rates.
Dravet syndrome normally appears in the first year of life. Unlike other forms of epilepsy, seizures cannot be managed with drugs. They are frequent and prolonged, lasting more than 30 minutes. By the age of two, normal development starts to slow down, with sufferers lacking coordination and delayed speech. Between 10 and 20 percent of children with Dravet syndrome do not reach adulthood.
Scientists have been investigating marijuana's potential for treating Dravet syndrome for many years. In 2013, the link gained widespread attention following the case of Charlotte Figi, a young girl suffering from the condition. When she was five, Charlotte's mother and physicians began treating her with medical marijuana and, shortly after, the number of seizures she suffered radically dropped.
Read more: Marijuana helps old mice learn new tricks—and remember them
Over 2016, GW Pharmaceuticals, which funds research into cannabidiol (CBD) and Dravet syndrome, announced positive results from two clinical trials—including the preliminary results of a Phase III trial that showed children with Dravet syndrome treated with CBD had fewer seizures than those given a placebo.
In this trial, led by Orrin Devinsky, from the New York University Langone Medical Center, both patients and researchers knew whether the child was receiving CBD or a placebo.
In the new study, published in the New England Journal of Medicine, Devinsky and colleagues carried out a similar trial, but made it randomized and double-blind—so no one knew who was taking CBD until the end.
Over 14 weeks, 120 children aged between two and 18 were treated with either CBD or a placebo. Researchers looked at the frequency of seizures over the 14 weeks and compared it with the baseline recorded for four weeks before the start of the trial.
Their results showed the CBD group saw a 39 percent reduction in seizures over the course of the trial. On average, they decreased from 12.4 to 5.9 per month.In comparison, the placebo group stayed largely the same—there was a small reduction, but nothing significant.
Researchers also found 43 percent of the CBD group had at least 50 percent fewer seizures, while five percent became seizure free. Devinsky tells Newsweek that these are kids who haven't gone a week without seizures for one or two years before the study began. "They had very severe epilepsy. On average they were taking three to four drugs, many had previously tried five to 10 drugs and various therapies.
"Up to 20 percent of these children will die by age 20 due to their epilepsy. This is a really serious, horrible epileptic syndrome. And for these kids to go seizure free for 14 weeks is extraordinary. I was hoping for this—but wasn't expecting it.
There were, however, side effects. The vast majority (93.4 percent) of the CBD group reported some side effects, including vomiting, fatigue and fever. Eight of the participants had to withdraw from the trial because it was so severe.
But CBD, Devinsky says, is still far better than current treatments available: "Interestingly many of the side effects probably came from the oil and not from the medication. So some of the side effects like tiredness I presume were from the medication, but others including decreased appetite, diarrhea, weight loss, might be more related to the oil.
"Overall, I'd say it's a well-tolerated medication. And more importantly compared to existing drugs that are approved by the FDA [U.S. Food and Drugs Administration], I would argue it's quite favorable in comparison. Many of the drugs approved by the FDA have definite weight gain or loss side effects, cognitive impairments, memory, mental processing. I would say on the scale of drugs that are out there CBD is good."
The team now hopes to carry out further research to improve safety and tolerability, while also seeing if taking CBD at low doses is something that can be maintained in the long-term. GW Pharmaceuticals has initiated the process to get the drug approved by the FDA, but it is unclear if this will be successful or how long it could take.