British Tourists and Workers May Be Banned from U.S. For Life If They Legally Use Cannabis
British holidaymakers and green card holders can be expelled from the U.S. and denied re-entry because of cannabis consumption, even if they used the drug in a state where it is legal, a London immigration law firm has warned.
There has been a rise in cases of Britons working legally in the U.S. who were deported or denied re-entry because of links to cannabis in states where it is legal, according to the firm Fragomen.
11 states and Washington, D.C. have made the drug legal, however, under U.S. federal law, which classifies cannabis as illegal, foreigners can still be punished.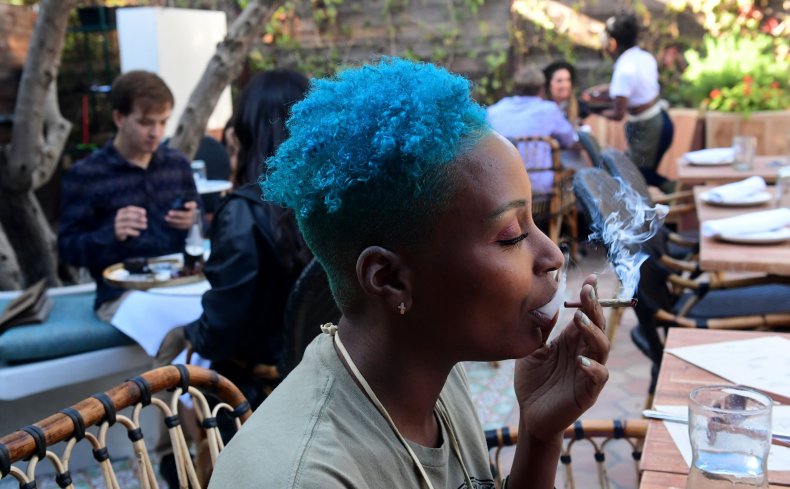 For instance, if a foreigner was caught along with American citizens smoking cannabis at a party in a state where the drug is now legal, the foreigner could face arrest and deportation and be deemed unfit to re-enter the U.S.
Charlotte Slocombe, a senior partner at Fragomen, told The Guardian: "This is how people get caught out even though they think they are doing something which is now legal in that state."
"Equally that would include green card holders and those who hold visas to live and work in the US. Even for an American it is federally illegal, but because they are not subject to U.S. federal immigration laws they would not be as vulnerable," Slocombe added.
Slocombe said that buying cannabis from a legal dispensary that asks for your passport details can be traced by the authorities later.
The lawyer said that people connected with legal cannabis producers might also be denied entry, citing the example of two foreign investors in the U.S. cannabis industry having their investment ruled illegal.
This week, Canadian rock star Neil Young said he was having difficulties with his American passport application because of his admission of cannabis use.
The discrepancy between state and federal laws over legal cannabis has posed headaches for its producers and investors as it develops into a multi-billion dollar business.
In many cases, businesses legally selling cannabis are not allowed to put the proceeds from the trade into federal banking systems, and in Denver, Colorado, huge sums of cash are taken around the city to be deposited in vaults, according to the white-collar crime blog FCPA.
Airports also have to deal with this legal grey area because an airport police force acts according to state law but the Transportation Security Administration (TSA) is a federal agency, and U.S. airspace is under federal jurisdiction.
Los Angeles International Airport (LAX) lets passengers carry up to 28.5 grams of cannabis, as per California law, while Portland International Airport lets passengers carry marijuana if flying within the state of Oregon, according to airport-technology.com.
However, at McCarran International Airport in Nevada and Denver International Airport in Colorado, cannabis possession is illegal on airport property even though it is legal in their respective states, the publication noted.