Cannabis Shops in Canada Are Running Out of Weed Only Days After Drug Was Legalized
Shortages have hit marijuana shops in Canada as suppliers struggle to keep up with demand for the drug since recreational cannabis became legal on Wednesday.
The Alberta Gaming, Liquor and Cannabis Commission (AGLC) has granted 14 more retail cannabis store licenses in the past few days meaning that at 31, the province has more outlets selling the drug than anywhere else in the country.
However, store owners have complained that they have been unable to replenish their stocks and a shortage of product on AGLC's retailer website means some cannot order cannabis at all, CBC reported.
Patrick Wallace, owner of Waldo's 420 Store in Medicine Hat, said he had sold 26,000 Canadian dollars ($19,000) worth of stock on his first day but can't get any more, and a lack of planning by the authorities will mean that new outlets may struggle to find enough weed to sell.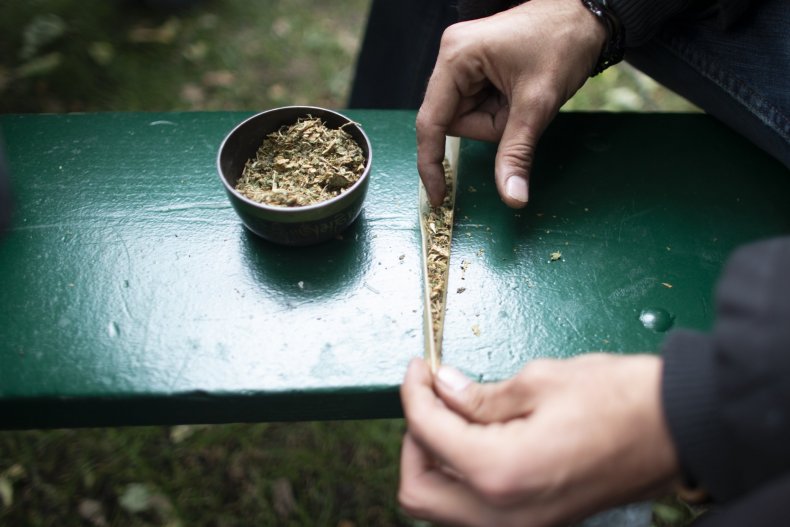 "It's a mess. The supply is just a mess. They should have worked on the supply before they legalized it. They needed a lot more supply," he told CBC.
Other parts of Canada are facing similar shortages since the law came into effect. In Edmonton, Numo Cannabis had to close after it ran out of weed, while another store in the city, Alternative Greens, also had to shut its doors.
AGLC spokeswoman Heather Holmen said demand had exceeded their expectations and more stock will become available soon. "It's day four of legalization… and nobody has all the answers right now," she said.
"The legalization process has happened quite quickly when you think of the scope of the undertaking nationally, and unfortunately I think there have been some time constraints as a result of legalization coming into force too quickly," she said.
Also sold out was an entire stock of Girl Guide cookies that an entrepreneurial 9-year-old girl was offering outside a cannabis store on the first day the law came into effect. Elina Childs sold 30 boxes of the treats in just 45 minutes outside an Edmonton dispensary, taking advantage of hungry smokers.
Despite the law coming into effect, there are still restrictions on cannabis. A user must be 18 or 19 years old to purchase, depending on the province, and they can only hold 30 grams (one ounce) on their person in public at a time. There are also strong penalties for those caught selling to minors.
There are calls to pardon the estimated 500,000 Canadians who have convictions for marijuana possession. Guy Caron from the New Democratic Party, which lobbied for the law change, told the BBC: "We now need to go back and be able to remove the stain that is on the record."