Canned Beef Being Recalled Over Potential High Lead Contamination
Seven different kinds of Crider Foods' canned beef products have been recalled over concerns of lead contamination, the U.S. Department of Agriculture's Food Safety and Inspection Service (FSIS) announced on October 8.
An estimated 525,717 pounds of the 12-ounce canned products were recalled because they "may be contaminated with unsafe levels of lead," according to an FSIS news release. Those potential lead sources came from a spice mix included in the product that originated from another food supplier, the FSIS said.
As of October 8, no illnesses had been reported in connection with the lead contamination fears, but food safety inspectors said it is possible cans covered by the recall may still be awaiting use in the homes of people who purchased them.
"Consumers who have purchased these products are urged not to consume them," the FSIS said. "These products should be thrown away or returned to the place of purchase."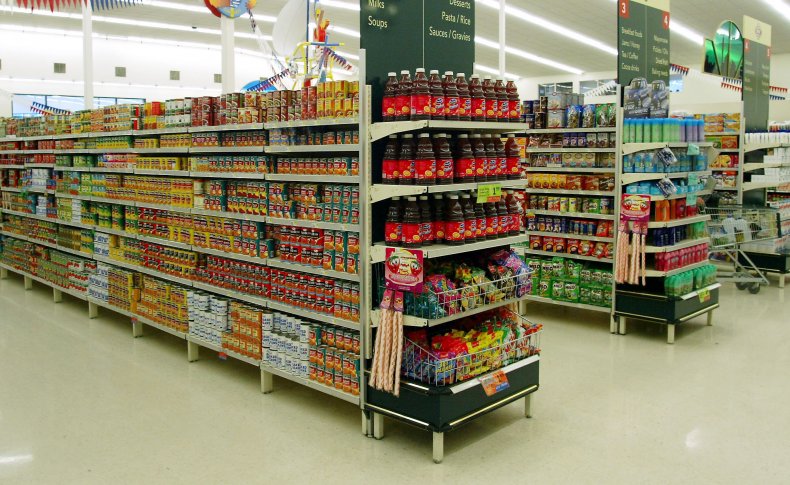 All of the canned beef products covered by the recall include gravy and have "EST. 31812" listed as the product's establishment number. The cans have production dates of October 2020 and March 2021, and have been distributed to markets around the country, the FSIS said.
Included in the recall are 12-ounce cans of Hargis House Roast Beef and Gravy, Clover Valley Fully Cooked Roast Beef with Gravy, Kroger Roast Beef with Gravy, Hostess Roast Beef with Gravy, Laura Lynn Roast Beef with Gravy, Armour Roast Beef with Gravy and Harvest Creek Roast Beef with Gravy. The cans covered by the recall have "best by" dates of either October 22, 2022, or March 15, 2023.
Concern over possible lead contamination emerged amid a planned surveillance stop, according to the FSIS. "In-plant verification activities conducted by Crider Foods in conjunction with FSIS found that a spice mix used from an outside source contained unsafe levels of lead," the federal agency said.
People with questions about the recalled products are encouraged to contact Crider Foods.
The Stillmore, Georgia-based company cans chicken, ham, pork, turkey, beef and more meat products as part of its canning operation, with cans ranging in sizes from 3 to 96 ounces. The company says on its website it is the global leader in canned chicken products and also says it is a "major supplier" of other canned meat products, including beef, to "many of the world's top brands." The company also says it has an "excellent" safe quality food rating from the international food safety company Silliker.
Newsweek reached out to Crider Foods for comment but did not receive a response before publication.