Cannes Film Festival: 75 Timeless Images of Red Carpet Style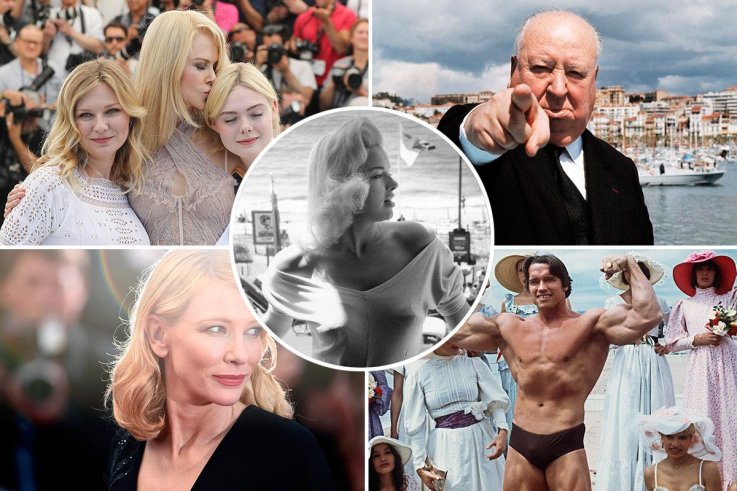 Actors and filmmakers from Hollywood, Europe and beyond are gathering on the French Riviera for the annual Cannes Film Festival. To celebrate the opening of the 71st edition of cinema's most celebrated showcase, Newsweek looks back at some of the most glamorous stars to have graced the red carpet over the years.
Twenty-one films are screening in competition for the 2018 Palme d'Or for best film, including new releases from directors Jean-Luc Godard, David Robert Mitchell and Spike Lee. The latter's BlacKkKlansman tells the true story of an African-American police officer who infiltrates the Ku Klux Klan.
Dozens more are vying for other prizes and screening out of competition. Highly anticipated films include Ron Howard's Solo: A Star Wars Story, Lars von Trier's A House that Jack Built and Kevin Macdonald's Whitney Houston documentary.
This year's festival is the first since sexual harassment allegations shocked the global movie industry and led to the creation of the #MeToo movement to demand greater respect for and representation of women. Three of the films in competition this year were directed by women.
Cannes has come under criticism for years for not selecting more women directors. Only one female filmmaker, Jane Campion, has ever won the Palme. Cate Blanchett, leader of the female-majority jury and a prominent member of the Time's Up initiative, told the Associated Press these concerns would play a role in the festival but would not affect their choices.
"Would I like to see more women in competition? Absolutely. Would I expect and hope that that's going to happen in the future? I hope so," Blanchett told AP. "But we're dealing with what we have that's here. Our role is to, in this next almost two weeks, is deal with what's in front of us."
Organizers of the event have set up a telephone hotline for victims of harassment, and several discussion groups will address the issue during the fortnight where stars are sure to use the festival as a platform to speak out.
The 2018 Cannes Film Festival runs from May 8 to May 19.
— Reuters contributed to this report.