In Pictures: 2018 Cannes Film Festival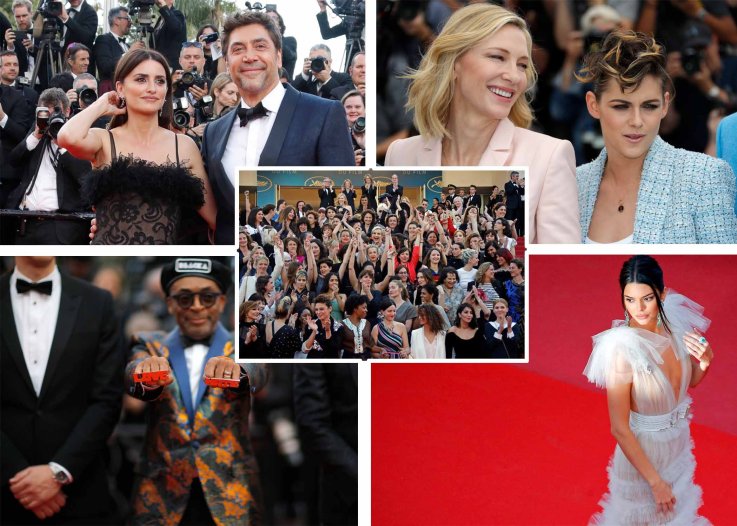 The Cannes Film Festival is one of the most renowned film festivals in the world. Showcasing major international films and documentaries, winners of the festival often go on to win major awards, like the Academy Award. Held annually since 1946 in Cannes, France at the Palais des Festivals et des Congrès, the festival is headed by a different jury every year, consisting of luminaries from various areas of film (actors, writers, directors).
The 2018 Cannes Film Festival jury is headed by actress Cate Blanchett. Her presence on the jury has taken a more activist role in light of the #MeToo movement that has rocketed through the film industry. Blanchett and her fellow jury members (including actress Kristen Stewart and director Ava DuVernay), held a protest to address gender inequality.
"On these steps today stand 82 women representing the number of female directors who have climbed these stairs since the first edition of the Cannes Film Festival in 1946," Blanchett said in her speech. "In the same period 1688 male directors have climbed these very same stairs. In the 71 years of this world-renowned festival there have been 12 female heads of its juries. The prestigious Palme d'Or has been bestowed upon 71 male directors – too numerous to mention by name—but only two women—Jane Campion, who is with us in spirit, and Agnès Varda, who stands with us today. These facts are stark and undeniable."
The Cannes red carpet is powerful, as Blanchett proved with her protest. Getting photographed on the Cannes red carpet is an international statement. Women previously weren't allowed to wear flats on the red carpet until Julia Roberts protested in 2016 by going barefoot up the grand stairs. Kristen Stewart also protested the no flats rule this year.
So as the Cannes Film Festival comes to end and the winners are announced, let's take a look at some of the highlights from this year's festival. From the red carpet to the protests, the 2018 Cannes Film Festival certainly didn't lack in memorable moments.