The Cannes Film Festival may have to put its scheduled May 12, 2020 start date on hold due to the France's current ban on large public events. Any large indoor gathering, consisting more than 5,000 people, has been barred due to coronavirus concerns.
France's amended ban on large indoor public events has currently been extended to May 31. This year's annual film festival takes place across 12 days and ends on May 23, 2020, which clashes with the government ban. According to Variety, the festival expects up to 12,527 attendees overall.
A spokesperson from the Cannes festival told Variety that the ban will have no effect on their scheduled events. As multiple screenings take place during Cannes, 5,000 people will not gathered in one location.
MipTV, the international television conference, was originally scheduled to take place at Cannes on March 31 to April 2. But they canceled the event after the French government attempted to contain the spread of coronavirus. The smaller press event will now take place in Paris on April 16.
An official statement released by the international film festival said, "We understand the concern that has been expressed following the postponement of Cannes Series and the cancellation of MIPTV, but as of today nothing indicates that the Cannes Film Festival will not take place."
The festival continued, "The Cannes Film Festival staff, Thierry Frémaux and the selection committee are all currently working on the organization of the event."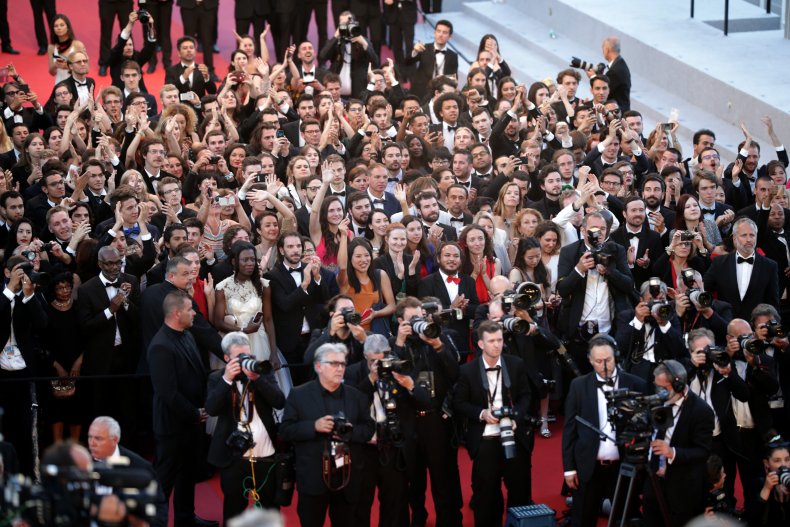 On February 29, 2020, the French government announced a temporary ban on public occasions with more than 5,000 people. A special cabinet meeting was held by French Health Minister Olivier Veran; as reported by The New York Times.
"All public gatherings of more than 5,000 people in a confined space are temporarily banned across France," Veran said during the conference.
Veran explained, "These measures are temporary and we will likely have to revise them. They are restrictive and paradoxically we hope they don't last long because that means we will have contained the virus' spread."