What Is the Cannes No Flats Rule? Kristen Stewart Goes Barefoot in Protest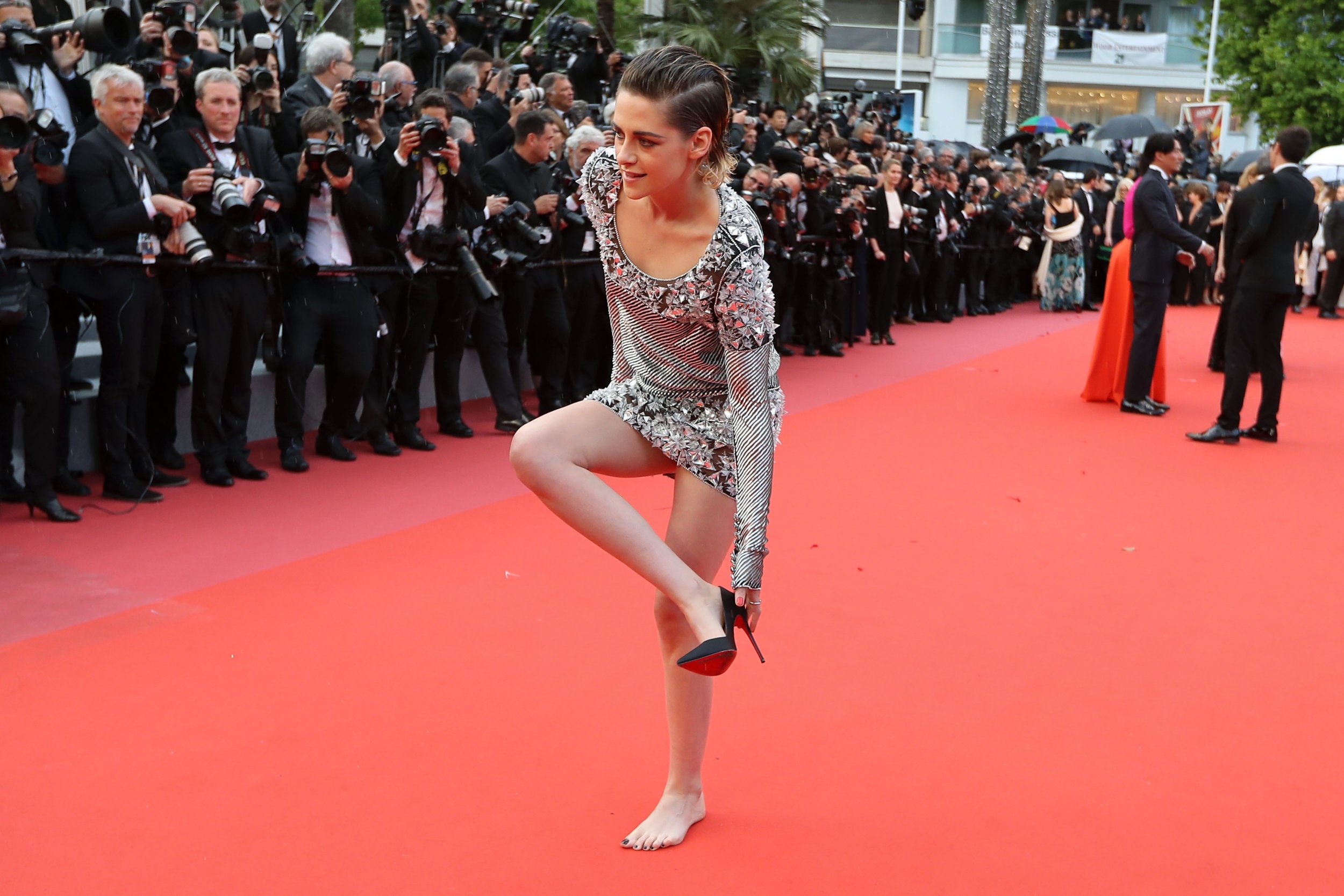 Actress Kristen Stewart, a member of the 2018 Cannes Film Festival jury, took a barefoot stand Monday night against the festival's rumored policy against women wearing flats. Stewart was photographed taking off her heels and walking the red carpet with her bare feet to at a premiere for Spike Lee's film BlacKkKlansman.
Stewart spoke against the rule in a 2016 interview with Vanity Fair, stating, "It can work both ways. It's just like you simply cannot ask me to do something that you are not asking [a man]."
In 2015, a large controversy arose when women wearing rhinestone flats were allegedly turned away from a screening of the film Carol, The Guardian reported in 2015. The flat-wearers were in their 50s and some of them reportedly had medical conditions.
Emily Blunt criticized the shoe requirements in a press conference for her movie Sicario.
"Everyone should wear flats, to be honest. We shouldn't wear high heels," she said. "That's very disappointing, just when you kind of think there are these new waves of equality."
Another outspoken opponent of the rule was actress Rashida Jones, who called the policy "sexist" on The Nightly Show with Larry Wilmore.
Cannes Director Thierry Frémaux denied the rule, stating on Twitter that "The rumour saying the festival insists on high heels for women on the red carpet is unfounded."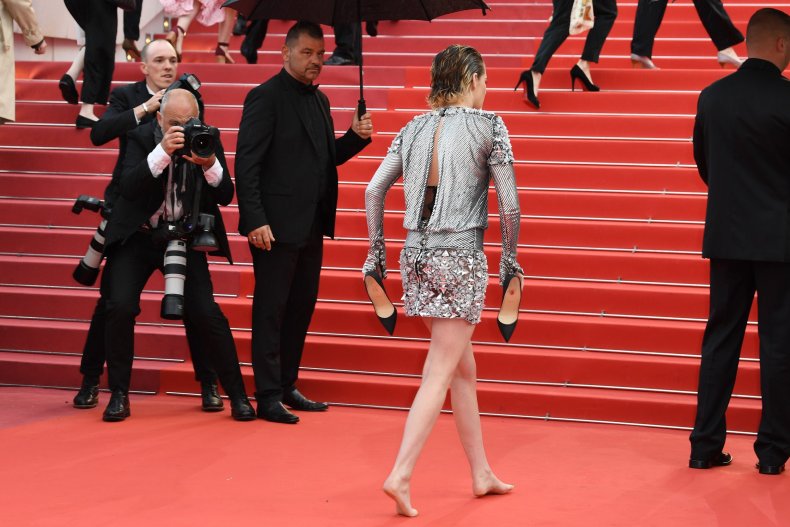 In an email statement to Newsweek about red carpet attire, the Cannes Film Festival press office stated that "rules have not changed throughout the years (tuxedo, formal dress for Gala screenings) and there is no specific mention about the height of the women's heels as well as for men's."
In 2016, Julia Roberts walked barefoot on the red carpet at the premiere of Jodie Foster's Money Monster, which she starred in alongside George Clooney. Before the 2015 Cannes dispute, actress Emma Thompson took the stage at the 2014 Golden Globes barefoot with stilettos in her hand before she tossed the shoes and announced the winner for best screenplay.
A representative for Kristen Stewart did not immediately respond to request for comment.
This story has been updated to include an email statement from the press office of the Cannes Film Festival.