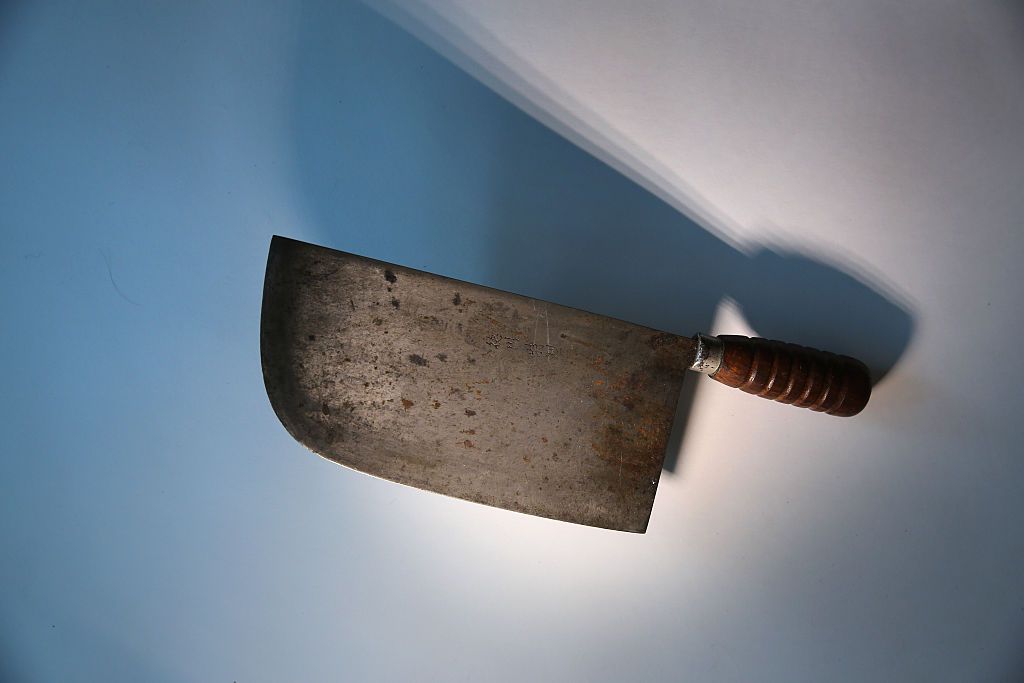 An alleged cannibal went on trial this week in South Africa after he reportedly showed up at a police station last year with a severed human hand and a "maggot-infested" foot, telling officers that he was "tired of eating human body parts."
On Tuesday, the case opened before the Pietermaritzburg High Court, South Africa's The Sunday Times reported. Nino Mbath, a traditional healer, was arrested after he brought human body parts to a police station in August 2017. Three others, Lungisani Magubane' Khayelihle Lamula and Sithembiso Sithole were also detained. Although Sithole died earlier this year, the other two suspects are facing prosecution as well.
The indictment against the men provides grizzly details of how the men allegedly murdered and dismembered Zanele Hlatswayo, a 24-year-old woman, to make muti (traditional medicine) they believed would bring them a large sum of money. All the accused men have pleaded not guilty to the charges, despite Mbath's alleged initial statements to police.
Constable Ryan Ntshalintshali testified in court that he initially believed Mbath was mentally unstable, explaining that the man repeatedly said that people had forced him to eat human body parts. "He said the people were also forcing him to have sexual intercourse with females and he was not healthy as he had sexually transmitted diseases," the officer said, according to South Africa's News 24.
When Mbath showed them the severed human hand, they were also skeptical that it was real because it looked like rubber. However, he then showed them the foot infested with maggots, seriously raising their concerns. The police then followed Mbath to his home, where they discovered the gruesome evidence of human remains.
"I opened the door. There was one room which was divided by a curtain … we went inside … there was lots of stuff and muti," Ntshalintshali explained. Officers found a jar containing what appeared to be human ears, jaws and teeth. Mbath also allegedly showed them a bucket containing the "insides" of a human being. According to the officer, the smell was so terrible he and the others were forced to exit the home.
Matayi Mabaso, the uncle of the victim Hlatswayo, spoke on behalf of the family on Monday, saying they were heartbroken by her chilling death.
"She was a good girl who respected me and listened to me. As a family, this is very hard because even coming here [to the court] is a mission," Mabasao said, according to The Times . "We can't afford the commute to Pietermaritzburg."