Cannon Hinnant GoFundMe Shatters $5,000 Goal With $780,000 in Donations
A GoFundMe fundraiser for Cannon Hinnant, a 5-year old North Carolina boy who was fatally shot while riding his bicycle, has reached over $780,000 in donations, far surpassing its initial goal of $5,000.
According to the GoFundMe page, the fundraiser was created by Cannon's grandmother, Gwen Hinnant.
"On Sunday, August 9th, this precious angel was playing outside with his siblings when he was murdered. He was merely doing what he would do any other day and that's playing with his sisters, riding his bike, doing what kids do and all of the innocence that comes with being a child. This family has faced unimaginable pain because of this senseless act of violence," the fundraiser's description says. "We are asking for your donations to assist with anything that may be needed for expenses related to his services. We offer our sincerest appreciation in this extremely difficult time. #justice for Cannon."
As of Tuesday, the fundraiser has received over 22,000 donations totaling $783,007.
Shortly after passing the goal of $5,000, Gwen Hinnant posted an update to the GoFundMe page.
"We have well exceeded our goal. I've had many requests to leave this up because there are many people still wanting to donate to Cannons siblings and to ensure that we get justice for Cannon," the update read. "No matter the cost, no matter how long it takes, we will get justice for him."
The GoFundMe comes shortly after Cannon was shot a killed while riding his bike outside of his father's home on August 9, witnesses told police.
While speaking with WRAL.com in North Carolina, Hinnant's father, Austin, said that the suspect charged with Cannon's death, Darrius Sessoms, was his next-door neighbor for eight years. Austin also told the news site that he invited Sessoms over for dinner the night before the shooting.
"The Lord says to love our neighbor. I have plenty of food to go around. I just wanted to be nice," Austin said, according to WRAL.com. "There wasn't anything between me and him, any bad blood whatsoever, for him to have a reason to do this."
According to WRAL.com, after Cannon was shot, Austin picked him up, held him in his arms and yelled: "Somebody, please help me save my son! Help me save my son, please."
"[You] can't imagine what it's like to hold your son in your arms with a gunshot wound to the head, and his blood is running down your arms," he added, according to WRAL.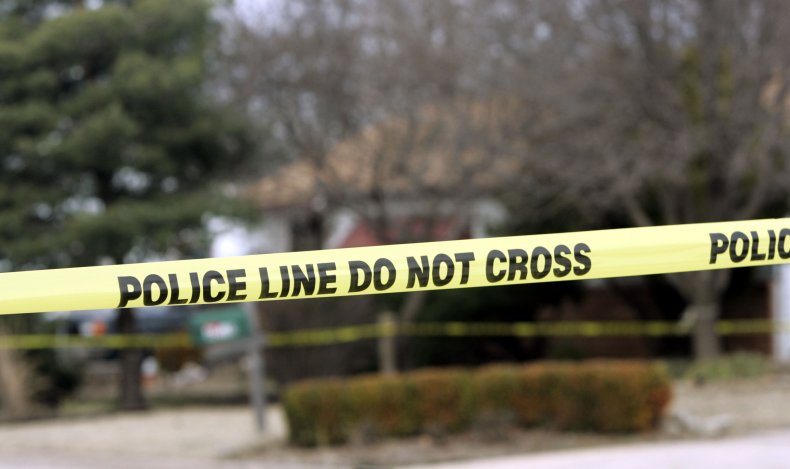 About 24 hours after the shooting, Sessoms, 25, was arrested in Goldsboro, North Carolina, by members of the U.S. Marshals Service, Goldsboro Police, and the Wayne County Sheriff's Office. He was charged with first-degree murder and is currently being held in Wilson County Jail without bond.
Newsweek reached out to the creator of the GoFundMe page for comment, but did not receive a response in time for publication.
Cannon Hinnant GoFundMe Shatters $5,000 Goal With $780,000 in Donations | U.S.