Can't Afford Apple Watch? Here Are Four Cheaper Smartwatches to Consider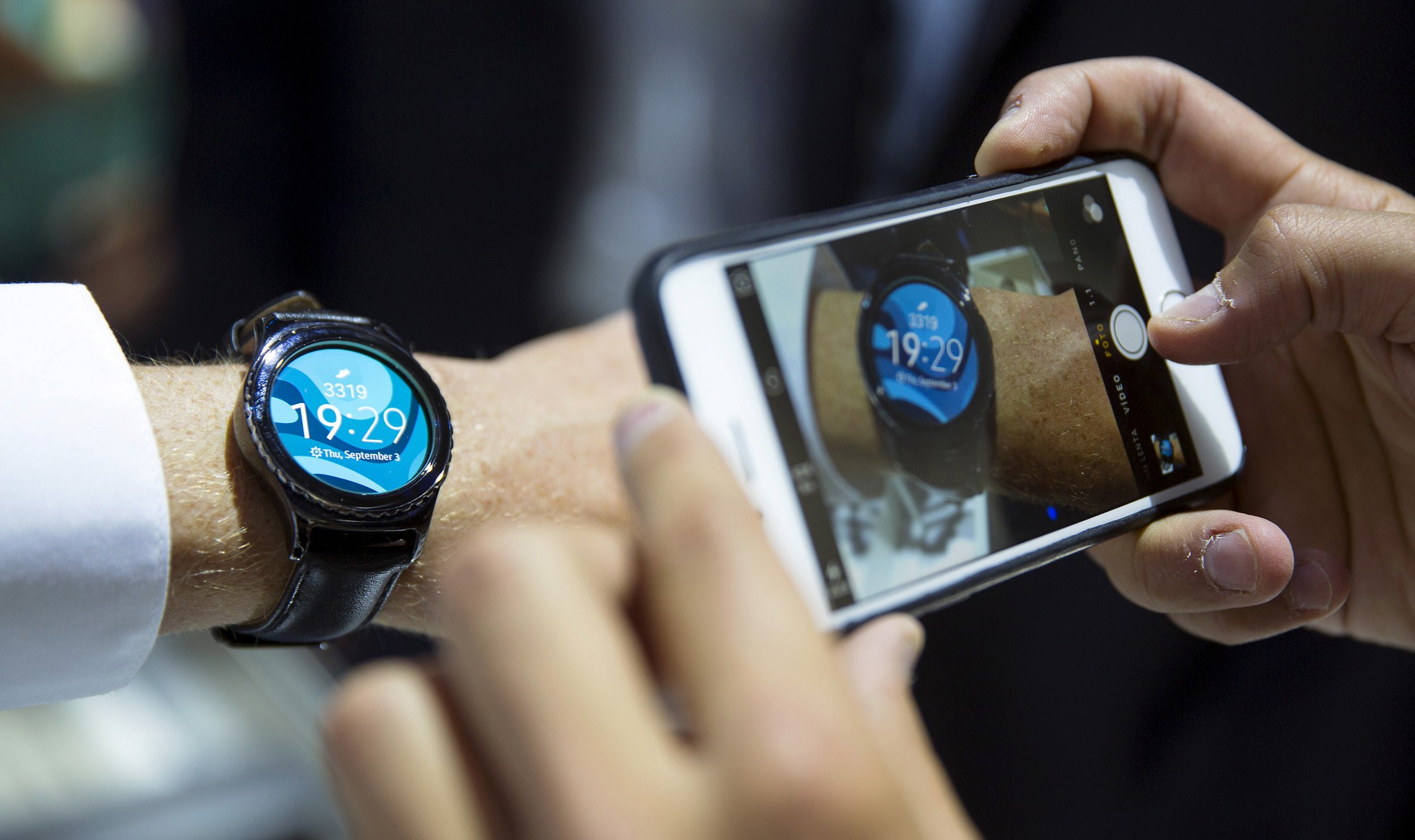 Apple Watches remain the crème de la crème of smartwatches—but with the cheapest version going for $300, it is not the most financially accessible gadget. And don't expect any Black Friday sales from Apple to knock the price down.
But Apple Watch is not the only good smartwatch on the market. A slew of non-Apple smartwatches are vying for market share, most with much more affordable prices. Here are four watches to consider for those looking to bring high-end technology to their wrists without breaking the bank.
Moto 360 ($200)
I'm going to slightly cheat here. This year's version of Moto 360 starts at $300, but last year's version is going for somewhere between $150 and $200. There are some big improvements in the new, more expensive watch, especially to its battery life, which is limited in last year's version, but the overall feel and workings of the smartwatch are the same.
Many smartwatch makers have fallen short in making their products look less like a computer on a wrist than like an authentic watch. But Moto 360 is arguably the best-looking smartwatch on the market. Like most first iterations of gadgets, though, its performance can be dodgy. Nonetheless, last year's version of Moto 360 is a good Android watch that is a bargain at $150.
Pebble Steel ($150)
Aesthetically, smartwatches are moving toward more colors and pretty graphics, but Pebble Steel is the monochromatic, no-nonsense smartwatch designed to get things done. It has a battery life of several days, a slick stainless-steel body and hardware that works without lags or stutters.
This smartwatch may be nondescript, but at $150 it may be worth it, even if it doesn't wow your friends. If you are just itching to get a smartwatch this holiday season and want to start at a low-risk, medium-reward gadget, the Pebble Steel may be your fit.
Asus Zenwatch 2 ($130)
As Apple goes, so goes Asus. The Chinese tech manufacturer built its smartwatch in the Apple style much like its Zenbook laptop series. Zenwatch 2, its latest smartwatch model, looks eerily like the Apple Watch, with its smoothed out corners and a multitude of customizable wrist straps. It also has a limited compatibility with iPhones despite being an Android smartwatch.
But because it mimics Apple Watch so closely, there is nothing noteworthy about Zenwatch 2—even when compared to Pebble Steel or the Moto 360. Zenwatch 2 will get the job done if you really want an Apple Watch but can spend only half of what an Apple Watch costs.
Samsung Gear S ($100-$200)
Forget the smartwatch-smartphone divide: If you are looking for a computer on your wrist, Samsung Gear S might be the most powerful smartwatch on the market. As expected, aesthetics have been compromised to make room for its horsepower. The smartwatch does look really bulky, no matter how nice and crisp the display—thanks to Samsung's AMOLED screen technology—may be.
Does Samsung Gear S replace a smartphone? The answer is kind of. You can call, text, email and surf the Web on the smartwatch; but if you're used to toting a smartphone, it will take some time getting used to. If you sign up for a two-year contract with a cellphone carrier, you can purchase a Samsung Gear for as low as $99 (thanks, AT&T).