Rashida Tlaib, the first Palestinian-American elected to Congress, took a swipe at President Donald Trump's travel ban after securing her victory.
"If you think @realDonaldTrump's mad now, just wait until Fox and Friends starts talking about me and @IlhanMN. You can't ban us from Congress!" she tweeted on Wednesday, tagging Ilhan Omar, the first Somali-American and refugee elected to Congress.
Both Tlaib, who will represent Michigan's 13th Congressional District, and Omar, who will represent Minnesota's 5th Congressional District, are Muslim.
They are the first two Muslim women elected to Congress and part of a wave of female candidates of color who won party nominations and contests in the midterm elections.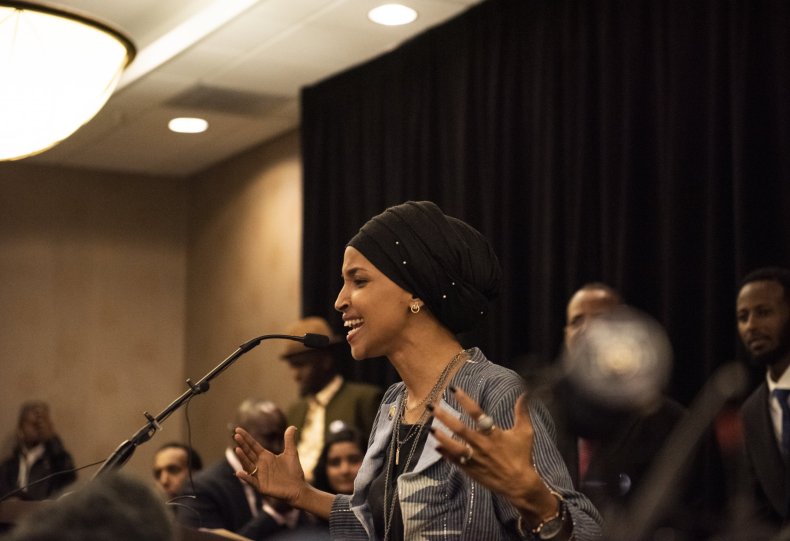 The Supreme Court upheld the president's travel ban in June after two previous versions were prohibited by lower courts.
The travel ban indefinitely blocks the distribution of visas to people from Libya, Iran, Somalia, Syria, Yemen, North Korea and Venezuela, according to The New York Times. Residents from each country are subjected to varying degrees of restriction.
More than 135 million people are reportedly affected by the ban.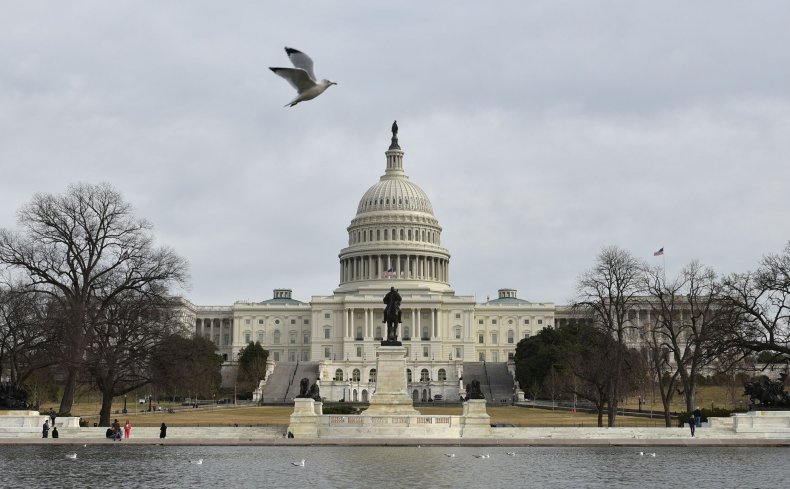 Trump first issued an executive order banning people from seven Muslim-majority countries from entering the U.S. on January 27, 2017.
Trump had made campaign promise to implement a "total and complete shutdown of Muslims entering the United States until our country's representatives can figure out what the hell is going on," PolitiFact reported.
The order was blocked in court, and on February 9, 2017, the United States Court of Appeals for the Ninth Circuit refused to reinstate the travel ban, noted the American Civil Liberties Union (ACLU).
His second attempt at creating a travel ban on Muslim countries via executive order, signed on March 6, 2017, was also blocked in federal court.
The Trump administration said that the travel ban was not intended to target Muslims, despite the president's prior rhetoric expressing a desire to do so and the demographic impact of his executive orders.
The ACLU maintained that the third version of the travel ban targeted Muslims, despite the addition of restrictions on travel for North Korea and Venezuela.
"These additions do not change the fact that this third version remains a Muslim ban. North Korea accounted for just 61 affected visas last year—out of more than 75 million visitors to the United States. And Venezuela as a country is not banned in any meaningful sense," the civil rights watchdog wrote. "Only certain Venezuelan government officials and their families are affected, and those individuals are only barred from obtaining tourist and temporary business visas. In contrast, nearly every single person from the Muslim-majority countries is barred from getting a green card, no matter what family, business, or other U.S. connections he or she has."