Cape Cod Shark Attack Was 'Unprecedented' In Its Ferocity
A 26-year-old man was fatally attacked by a shark off the coast of Cape Cod on Saturday while boogie-boarding with a friend.
The attack, which took place at Newcomb Hollow Beach in Wellfleet, was only the second recorded death from a shark recorded in Massachusetts since 1936. Arthur Medici, the victim, came from the city of Revere and was about 30 feet out from shore and a quarter mile down from the main part of the beach when he was attacked, witnesses told local media.
"I saw two guys in the water boogie boarding and one got engulfed. The thrashing was unprecedented," Joe Booth Jr., a witness who was at the beach to surf, told The Boston Herald .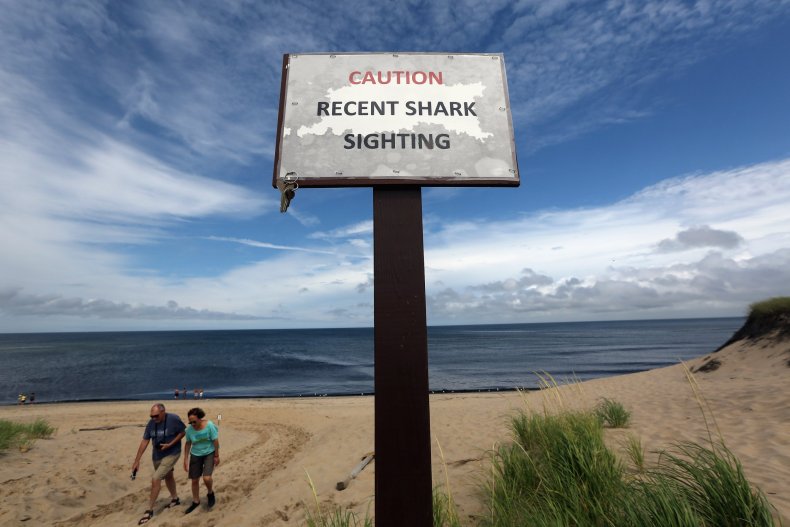 "It had to be a 10- to 12-foot shark. His buddy frantically got him out. He's a hero because he knew what was in the water," Booth, 33, continued. "The amount of volatility was scary. He got nailed ... That shark went in for the kill and then let him go."
Town Administrator Dan Hoort and Wellfleet Selectboard Chair Janet Reinhart released a statement about the tragic death, saying the town is "heartbroken."
"We send our sympathies to his family and the friends of this young man. We share the grief and pain you feel. We are grateful to the family, friends, beach staff, public and first responders who worked so valiantly to save his life," the said, according to CBS Boston.
Despite the efforts of those on the beach, who performed CPR, Medici was pronounced dead at Cape Cod Hospital in Hyannis.
This marks the second shark attack off of the popular summertime destination this summer. In August, 61-year-old William Lytton was bitten in Truro, but survived the attack. He claimed to have punched the predator in the gills.
A sign by Newcomb Hollow Beach warns beachgoers to "be shark smart." Experts also told The Boston Herald that there has been a noticeable increase in shark sightings, as their main prey, seals, move closer to shore.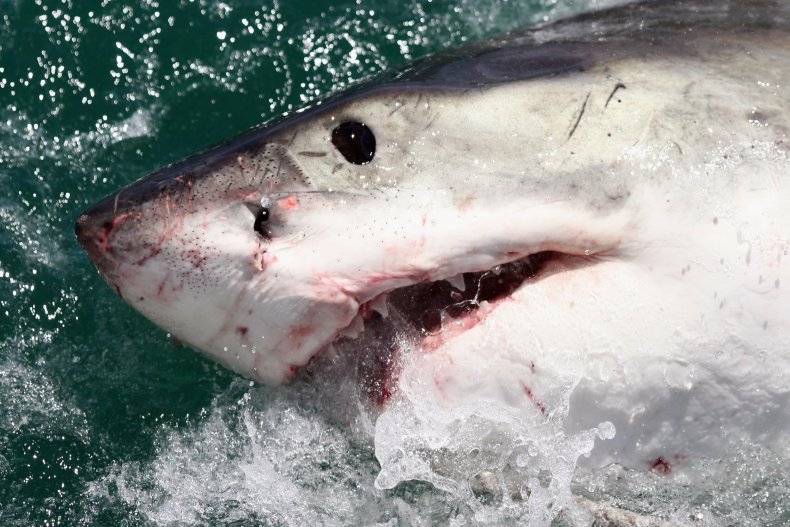 "The bottom line is depth plays a major role here," Greg Skomal, the state's top shark expert told the local newspaper. "Seals are coming closer to the beach. That means sharks are patrolling close to the beach, and that's when you get the overlap with humans."
Although local residents are concerned, Philip Hoare, an author who writes about sea creatures and who frequents the beaches off of Cape Cod, pointed out that shark attacks, and particularly fatalities, are quite rare.
"Although 42 percent of shark attacks worldwide have occurred in North American waters, with 1,657 incidents recorded since 1900, only 144 unprovoked attacks to 2016 have been fatal," Hoare wrote for The Guardian . "This year has seen 28 shark attacks in the U.S. – 14 provoked – just two of which have been fatal."