Dramatic images and videos have emerged showing a set of wildfires that engulfed parts of the iconic Table Mountain in Cape Town, South Africa, and damaged historic buildings in the city.
The blazes began on Sunday in the Table Mountain National Park, prompting the evacuation of hikers from the area.
The park said in a statement that the original fire was first reported at 9 a.m. local time on Sunday. Subsequently, around 130 firefighters were dispatched to fight the fire, with more joining the effort over the course of the day as the blaze spread.
Park officials said that the fires grew quickly, in part, thanks to high temperatures, low relative humidity and strong winds.
One video captured on Sunday shows an explosion as one fire consumed a popular scenic restaurant in the national park, with firefighting helicopters flying overhead.
The fire subsequently spread to a campus of the University of Cape Town (UCT) where students were evacuated. There, the fire destroyed parts of a historic library, which houses an important African studies collections and significant archives.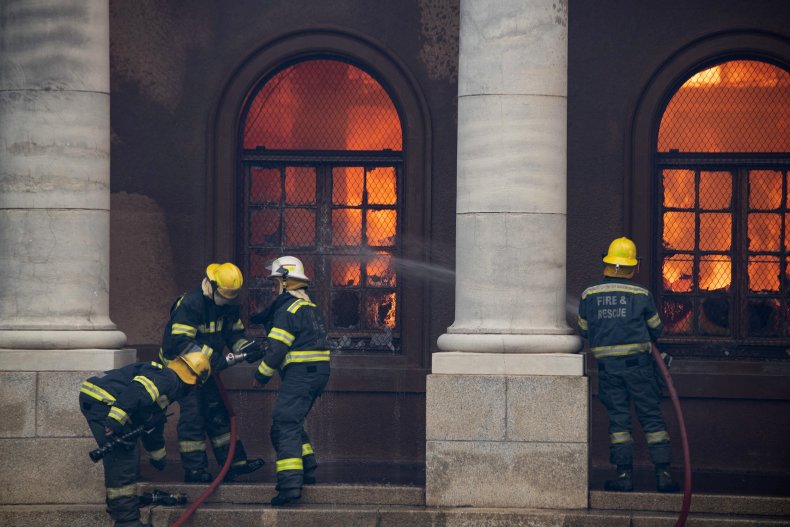 "An unexpected natural disaster struck at the heart of UCT Libraries today and I write this message with a deep sense of sorrow and loss at the havoc and devastation it wrought upon the Reading Room of the Jagger Library," the university said in a statement.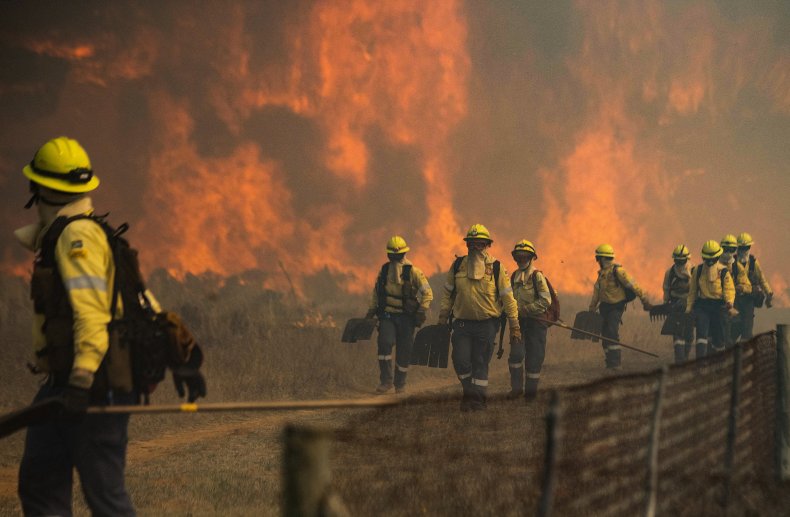 "At this stage, we can confirm the Reading Room is completely gutted and thankfully the fire detection system in place triggered the fire shutters thereby preventing the spread of the fire to other parts of the Library. Some of our valuable collections have been lost, however a full assessment can only be done once the building has been declared safe and we can enter the building."
The Cape Town Heritage Trust said on Monday that several other historic buildings in the area had been severely damaged, describing the situation as "devastating."
Among the damaged and destroyed structures was a Mostert's Mill—the oldest working windmill in South Africa.
Cape Town city council said precautionary evacuations were underway in some neighborhoods of the city as the fires spread.
On Monday, police said they had arrested a man on suspicion of starting one of the wildfires.
"One suspect in his thirties was taken into custody last night in the vicinity of Devil's Peak," the City of Cape Town said in a statement.
The operators of Table Mountain National Park said on Sunday it believed that the first and largest blaze had been started by a homeless person accidentally.