Capital Gazette Shooting: Jarrod Ramos Letter Said He Wanted to Kill 'Every Person Present' in Newsroom
The alleged Capital Gazette killer, Jarrod Ramos, sent letters ahead of the shooting, including one to the newspaper's former attorney threatening to head to the newsroom "with the objective of killing every person present."
Ramos, 38, is suspected of killing five and injuring several others in a shooting at the offices of the Capital Gazette in Annapolis, Maryland, on June 28. Ramos had a long-running dispute with the Capital over its reporting of his conviction for harassing a woman who was his former classmate.
According to the Baltimore Sun, Ramos sent a document to the Capital's former lawyer, received by his office Monday and handed to police, making threats. The Sun was told about the letter by Thomas Marquardt, the Capital's former publisher.
That document reportedly appeared like a court filing styled as a "Motion for Reconsideration" relating to Ramos' failed attempt to sue the Capital for defamation after it accurately reported his harassment case in 2011. He pled guilty to stalking and harassing a woman he knew at high school for over a year after reconnecting on Facebook.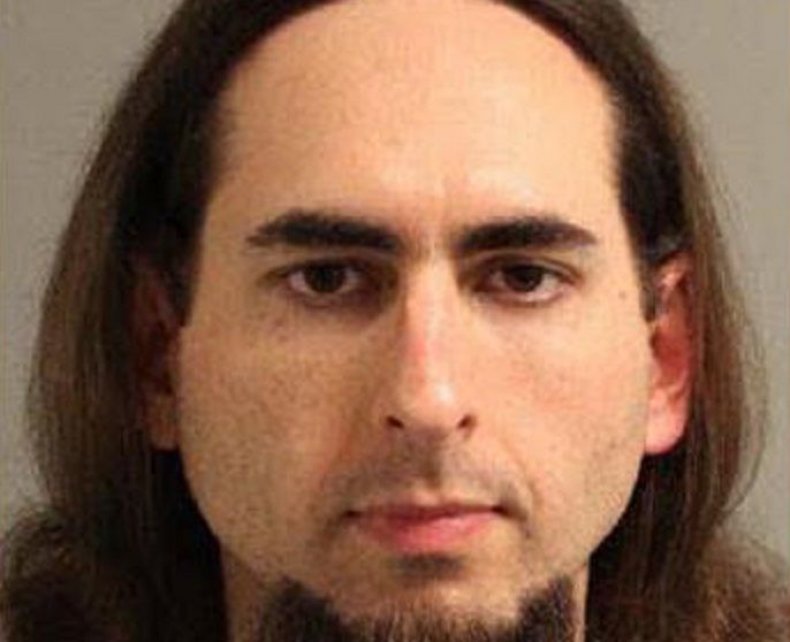 According to the New York Times, which has also seen a copy, the letter dated June 28 was also sent to Baltimore City courthouse and the Maryland Court of Special Appeals.
A spokesman for Anne Arundel County Police Department confirmed to Newsweek by email that the three letters were sent to the recipients above. The spokesman said: "We cannot get into the specifics of the letter but the wording mirrors [his] social media rants. Detectives continue to investigate."
Ramos' letter is reported to say: "You were too cowardly to confront those lies, and this is your receipt... I told you so... I further certify I then did proceed to the office of respondent Capital-Gazette Communications … with the objective of killing every person present."
"You think this nightmare is over, and it just continues with yet one more thing," Marquardt told the Times, adding: "It was fortunate that there weren't more people killed."
The suspect shooter also addresses Judge Charles Moylan Jr., who dismissed his defamation suit against the Capital. "Welcome to your unexpected legacy: YOU should have died," Ramos tells Moylan, the Times reported, before signing off: "Friends forever."
"A filing was received by the Court of Appeals. A motion to seal was filed and that motion has been granted," a spokeswoman for Maryland Courts told Newsweek in a statement by email. "The Judiciary does not comment on pending court cases and/or pending criminal investigations."
Ramos is charged with murdering five Capital Gazette staff. They are Rob Hiaasen, 59, editor and columnist; Wendi Winters, 65, a community news reporter; Gerald Fischman, 61, editorial page editor; John McNamara, 56, an editor and sports writer; and Rebecca Smith, 34, a sales assistant.
Journalists at the publication spoke in the days since the shooting of their concerns about Ramos, whose campaign against the Capital Gazette lasted years. It included him setting up fake Twitter accounts using the names of editors.
Capital Gazette's owner Tronc did not respond to a request for comment.
This article was updated to include comments from spokespeople for Anne Arundel County Police Department and Maryland Courts.
Capital Gazette Shooting: Jarrod Ramos Letter Said He Wanted to Kill 'Every Person Present' in Newsroom | U.S.