Suspect in Capital One Breach Accused of Threatening to 'Shoot Up' Social Media Company
A former Amazon software engineer accused of hacking Capitol One and exposing personal data of more than 100 million customers made threats she would "shoot up" a California social media company, according to federal prosecutors
Paige A. Thompson, who used the online handle "erratic," was arrested by the FBI on Monday in relation to the breach.
In court filings Wednesday evening, prosecutors alleged Thompson made threats against a California social media company in May, claiming she would "shoot up" the unnamed business.
According to those filings, the company alerted authorities about the threat and Seattle police made a report.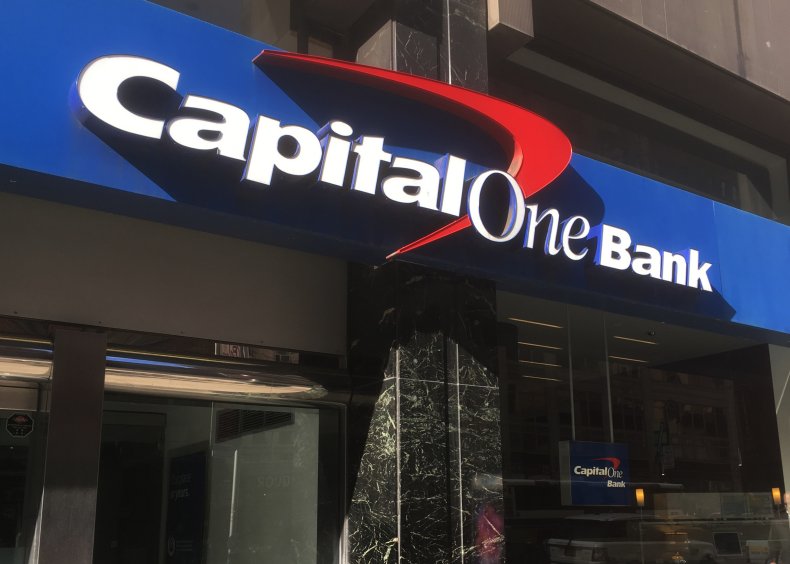 In online conversations, Thompson disclosed that she suffered from depression and claimed her gender transition at age 22 was a source of anxiety.
"She had a habit of openly struggling with her state of mind in public channels," Aife Dunne, an online friend, said to the Associated Press. "It's where her screen name ['erratic'] comes from."
Other online contacts told the AP that Thompson was a skilled programmer but struggled to advance and believed the breach would make her famous and even land her a new job.
She most recently worked at Amazon Web Services, a division of the online giant that hosted Capital One data. Prosecutors claim Thompson, who allegedly began illegally accessing data in March, knew authorities were closing in.
"I've basically strapped myself with a bomb vest, fucking dropping capital ones dox and admitting it," Thompson allegedly wrote in a June Slack conversation. "I wanna distribute those buckets I think first."
A raid of the Seattle house where Thompson lived resulted in the seizure of several digital storage devices, including one reportedly containing copies of the bank data. Her housemate, Park Quan, was also arrested after FBI agents found 20 unlicensed weapons in his quarters, including assault-style rifles.
Thompson has been charged with computer fraud and abuse. If convicted she faces a $250,000 fine and up to five years in prison.
In a statement Capital One CEO Richard Fairback said he was committed to "making it right" for the customers affected by the breach.
"While I am grateful that the perpetrator has been caught, I am deeply sorry for what has happened. I sincerely apologize for the understandable worry this incident must be causing those affected."