Capital One Cup: How Will Liverpool and Manchester City Fare in the Semifinals?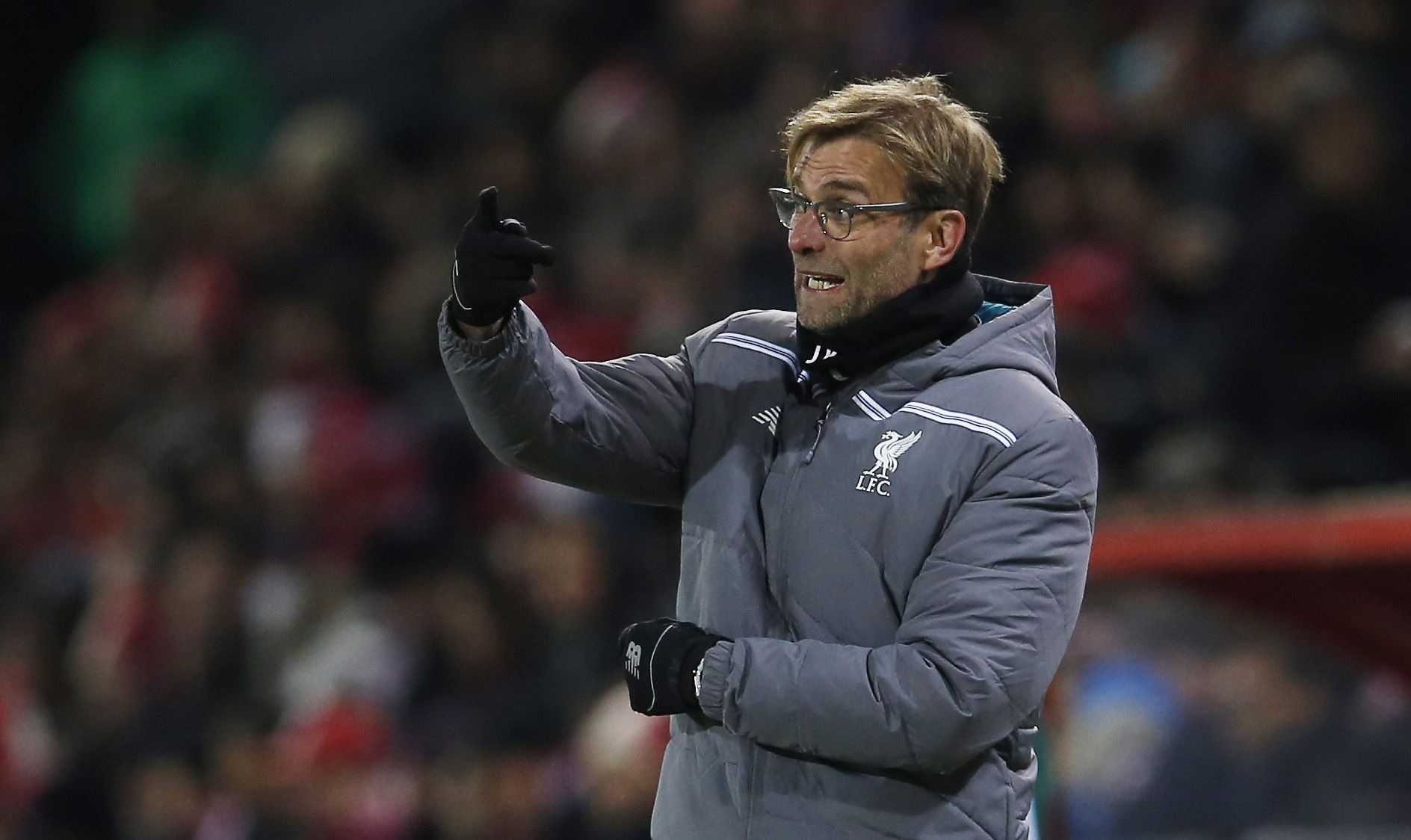 The League Cup—now in its latest rebranding as the Capital One Cup—may be a strange, muted beast of a football competition, perched in the dog days of the English Premier League season, but it is not worthless.
Certainly not to Stoke City—looking for its first major trophy since 1972—and Everton, which has gone more than 20 years now without a trinket. Both clubs will look to cause upsets over the next two nights as they take on Liverpool and Manchester City respectively in the first legs of the semifinals.
Newsweek previews the prospects of all four teams at making the first final of the English league season.
Stoke City vs. Liverpool (Tuesday, 8 p.m.)
An intriguing prospect. Stoke has been in fine form in the English Premier League, although it lost 2-1 against West Bromwich Albion on Saturday. It was not helped by the indiscipline of Geoff Cameron, the defender, who received a red card in the second half, but the overall trend this season has been an upward one under Mark Hughes, the manager.
Stoke has made progress enough since it was promoted to the Premier League in 2008 that a defeat now feels like a minor setback rather than the norm. Success in modern football is measured more by Premier League survival than trophies garnered, but the cold, hard fact remains that Stoke's last major trophy was this one, the League Cup, in 1971-72. Premier League security and a trophy? Hughes could then demand the keys to the city of Stoke-on-Trent.
Liverpool got to this stage by defeating Southampton 6-1 away in the quarter-final. That was on December 2. It was a result that seemed to confirm a new, viscerally exciting path for the club under manager Jurgen Klopp, but the team has hit a roadblock since then. Liverpool has won just twice since, both times in the Premier League, against Leicester and Sunderland. The past month has been a case of one step sideways, and another backwards.
But Klopp could brush away any misgivings with a trophy. Remember that its last Cup came in this competition, too, in 2011-12 under the management of Kenny Dalglish. Klopp will ultimately be judged on whether he can win Liverpool its first Premier League title since 1989-90. But winning a trophy in his first season would certainly burnish the German in the eyes of the club's supporters.
Everton vs. Manchester City (Wednesday, 8 p.m.)
Just because you're rich, doesn't mean you take the League Cup lightly. Manchester City wants to win this, as it won it in 2014, and that showed in the strong team sent out in the quarter-final when Hull City was pulverized 4-1.
City has one eye on the Premier League and another on the UEFA Champions League, but it is a multi-eyed beast these days, with the depth and quality of squad to compete in multiple competitions at once. And with Pep Guardiola circling and eager to manage in the Premier League, this could be one of City manager Manuel Pellegrini's last shots at a trophy.
Everton is swimming comfortably in the humdrum middle of the Premier League under Roberto Martinez, its urbane manager who is, whisper it, perhaps a little too nice to take the club much further up the table. What Martinez can do is win the club a cup, as he did, sensationally, in May 2013 when his Wigan team beat big bad Manchester City 1-0 at Wembley in the FA Cup Final.
Unfortunately, that Wigan team was relegated from the Premier League three days after that triumph. That will not happen to Everton, though Martinez could still do with the cachet of silverware to ward off muttered misgivings from Everton supporters that a team boasting Gerard Deulofeu, Romelu Lukaku and Ross Barkley really should be performing more consistently than it is.