Capitalism Defended in New Film Starring Robert Reich
Making a rare film appearance, former Labor Secretary Robert Reich stars in a documentary alongside several CEOs of high-profile companies to defend capitalism at a time when the economy is struggling due to the coronavirus pandemic and the economic system is under attack in some strains of the Black Lives Matter demonstrations.
The movie, dubbed Fishing with Dynamite, also serves in some respects as a counterweight to Michael Moore's Capitalism: A Love Story, a 2010 movie that promoted the benefits of a 90 percent tax rate while belittling the market-based system as a way to shift money to greedy bankers, Wall Street and corporations.
First-time filmmaker Bobby Parmar, a professor at the University of Virginia Darden School of Business, says that he's a fan of Moore's film, although his Fishing with Dynamite promotes capitalism. But he argues it needs a refocusing, especially if the economy is expected to recover from record unemployment.
"People are seeing institutions myopically focused on self-preservation—money for shareholders and for themselves—and there's a backlash, and Black Lives Matter is an example of that," Parmar tells Newsweek.
"The movie is pro-capitalism, but it shows how ethics is integral. We are not naïve, so we show companies that are unethical, but they shouldn't get to speak about what capitalism is, just as terrible human beings aren't used as representatives of the entire species."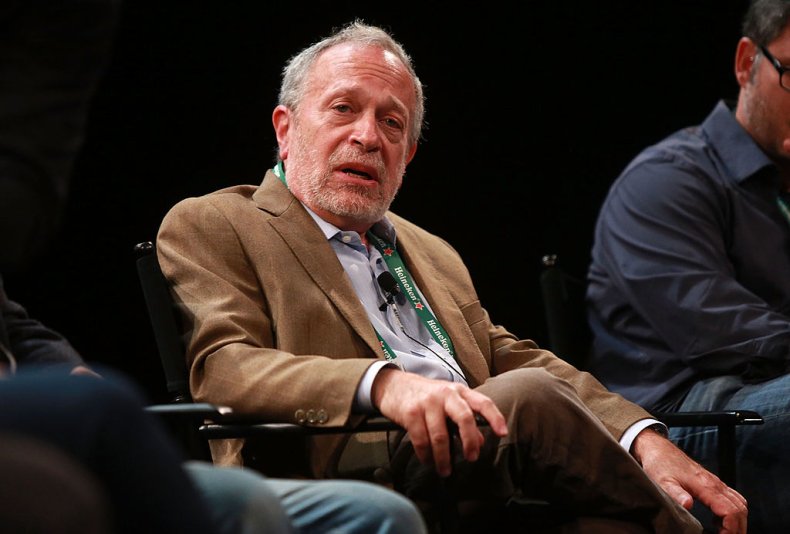 The movie, distributed by Aspiration Entertainment, is available through Apple and goes wide digitally next month via Amazon.com and other streamers, according to the filmmakers.
"Capitalism is, and should be, a very fundamentally moral institution," Reich says in the film. He adds that things went haywire in the 1980s with a wave of takeovers. "Suddenly, the only stakeholder that counted was the shareholder."
Too often ignored, according to the movie, are customers and employees, but, when done properly, capitalism should not only benefit them but also suppliers, the community, the government and the environment—along with the shareholders.
"We have to understand the purpose of business in society. Michael Moore made some important points in his film: There are too many executives who insulate themselves from the consequences of their decisions. If you're a responsible company, you can't do that," Parmar said.
Profiled are companies that are doing it properly, such as Whole Foods and The Container Store, alongside some smaller businesses like Luke's Lobster in New York.
"The enterprise must be profitable, but there's more than that. There's a social contract," Costco co-founder founder Jim Sinegal says in the movie, which also includes clips of several blockbuster films like Monsters, Inc., The Incredibles, Syriana and The Wolf of Wall Street.
"People come and work at this firm for one reason: To become filthy rich. We're not here to make friends," says Ben Affleck in a scene from The Boiler Room. And, naturally, Michael Douglas as Gordon Gekko delivering his "greed is good" rant is revisited multiple times.
Tom Gardner of The Motley Fool stock-picking service is featured alongside several economists who revisit corporate scandals involving Enron, BP Oil, Wells Fargo and Volkswagen—and the film delves into gas lines of the 1970s.
"Maximizing shareholder value is a stupid idea. Stop it. It will impose costs on you," says Harvard Professor Emeritus Michael Jensen, who helped popularize the notion of compensating executives more with stock options than with salary 40 years ago.
"The stock option was not just a clever Wall Street trick to give shareholders power over CEOs. In 1993, it was virtually mandated by the federal government," the movie's narrator says while showing a clip of President Bill Clinton signing a bill touting "subjective performance" that was meant to lessen the compensation of CEOs.
The $600,000 film was funded by The Institute for Business and Society at the Darden School of Business.
"Coronavirus is providing a defining moment for organizations to think about what they stand for and how they'll come back," said Parmar. "Americans don't understand capitalism. For too long, it has been defined by its critics. Even the word 'capitalism' was coined by Karl Marx—not someone who understood this system of value-creation and trade."