Capitalism Doesn't Work for 'Majority of Americans,' Billionaire Hedge Fund Founder Ray Dalio Says
Billionaire hedge fund founder Ray Dalio said at a conference last week that capitalism was no longer working for the majority of Americans, and added that the current U.S. economic and political system was in jeopardy.
Speaking at the Web Summit in Lisbon, Portugal, Dalio said that opportunity and wealth inequality were the largest problems in the United States. He went on to explain that the election of populist politicians like President Donald Trump is a key symptom of capitalism's sickness.
"The bottom 40 percent of the population could not raise $400 in a medical emergency," he said. "We have a wealth gap in which the top one-tenth of 1 percent of the population's net worth equals the bottom 90 percent." A lot of voters, he said, "felt the system didn't work and so you have populism here and populism around the world."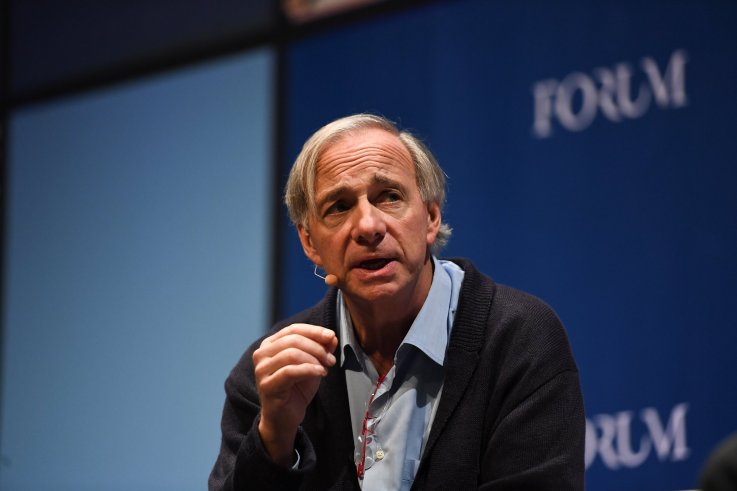 A perfect storm of technological growth, globalization and the hoarding of financial assets have led to an incredible wealth disparity in the U.S., explained Dalio. The clear remedy, he said, is to declare the wealth gap as a national emergency.
That stratification also applies to public education in the country, according to Dalio, turning the problem into a self-perpetuating cycle.
"There's an education problem that has to do with the way the constitution is built," he said. "The constitution decided that states are responsible for education, and quite often within the state it's the tax district that you're in that supports public education. So you'll see that richer tax districts have better public education than poorer districts."
Nevertheless, Dalio isn't advocating for democratic socialism or an alternative to capitalism. Instead, he thinks the government should consider partnering with private enterprise, a classic conservative argument.
"The most pressing problem I see right now is the wealth and opportunity polarity gap, that's the big source of conflict," he said. "American leadership should declare the opportunity gap as a national emergency and find ways to invest in that through public and private partnerships."
Dalio, Connecticut's richest man and founder of investment firm Bridgewater, told Fortune Magazine in January that populism "scares" him because it distorts markets and leads to extremism, leadership and policy instability. "Populism is the number one economic issue that market participants should be watching, more important than central banks," he said.
He predicts that we're late in our current economic boom and that the 2020 presidential election will largely be determined by the state of the economy. "Will we have the downturn before the next presidential election or not? Because that will have a big bearing on that question in terms of the left or the right," he said.
Capitalism Doesn't Work for 'Majority of Americans,' Billionaire Hedge Fund Founder Ray Dalio Says | U.S.