Capitalism Is Being Rejected by Young Americans in Huge Numbers Following Bernie Sanders's Presidential Campaign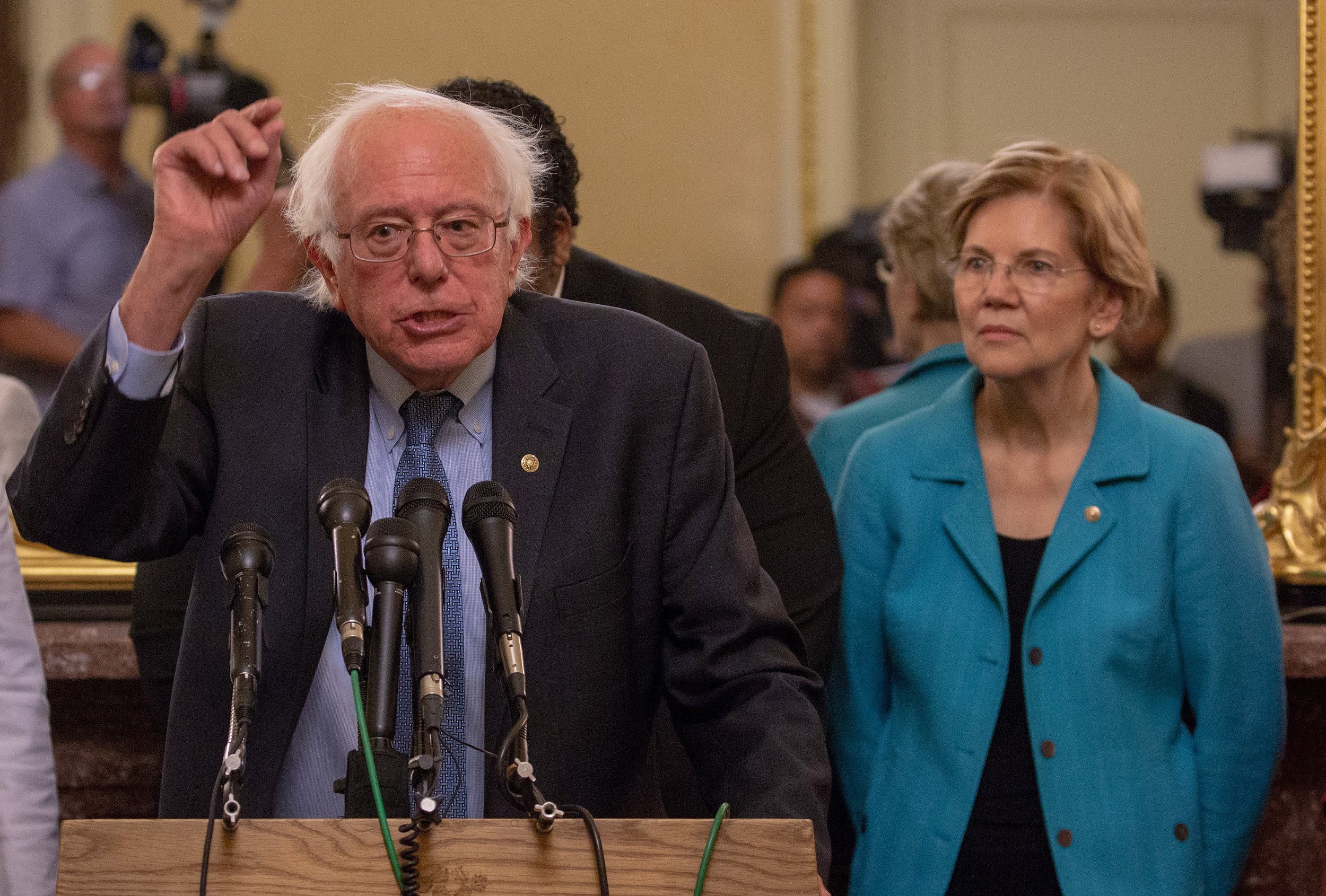 In the two years since Senator Bernie Sanders's campaign for president, the image of capitalism among young Americans has taken a dramatic hit, a new poll has found. Less than half, 45 percent, of Americans between the ages of 18 and 29 have a positive view of capitalism, according to a Gallup poll released Monday.
When Sanders, a self-identified socialist, challenged Hillary Clinton for the Democratic nomination for president two years ago, the figure stood at 57 percent, up 1 percent from 2012 but down 11 from 2010. For the first time, more young Americans now have a positive view of socialism than they do of capitalism, even as support for socialism among the group has remained steady at 51 percent.
The poll was taken as the mainstream wing of the Democratic Party encounters an increasingly progressive movement that has celebrated socialism and heavily criticized aspects of capitalism. It was Sanders, an independent senator, who popularized many of the essential tenets of socialism during his insurgent campaign for president. His talking points, notably his slamming of the proportion of wealth held in the hands of the richest 1 percent of Americans, and his policy ideas, including advocating for a Medicare-for-all program, particularly resonated among young people.
Although Clinton ultimately triumphed in the 2016 primaries, Sanders won the youth vote over the former secretary of state by wide margins. Indeed, more young people voted for Sanders than Clinton and Donald Trump combined.
It is not only young people who are increasingly rejecting capitalism, however. The Gallup poll also indicated that 47 percent of Democrats, or those who lean Democrat, have a positive view of capitalism, compared with 57 percent who look favorably upon socialism.
The poll was based on interviews with 1,505 adults and was conducted between July 30 and August 5, with a margin of error of 3 percentage points.
Sanders's Revolution Continues
Sanders may have been defeated, but his ideas have been increasingly embraced by the Democratic mainstream. Still, his movement, which he has continued on his own and with the progressive group Our Revolution, has often come into conflict with establishment Democrats during the 2018 primaries for November's midterms.
The most famous product of Sanders's "revolution" to date has been Alexandria Ocasio-Cortez, a member of the Democratic Socialists of America, who shocked Democratic politics in June when she defeated Representative Joe Crowley, who had served New York's 14th Congressional District since 1998, and was seen as a potential House speaker.
Her victory sparked an immediate conflict with current House Minority Leader Nancy Pelosi, as 28-year-old Ocasio-Cortez has refused to say if she would back Pelosi as speaker should the Democrats take control of the House. Ocasio-Cortez has also joined Sanders in endorsing and campaigning for progressive candidates. Despite their own popularity and the growing rejection of capitalism among young Americans and Democrats, their record in persuading voters to back similarly minded candidates has so far been mixed.
And while the views among certain demographic groups have shifted notably, a majority of Americans retain a positive view of capitalism (56 percent), with only 37 percent continuing to view socialism favorably.