Capitol Deemed Safe After Police Investigate Suspicious Packages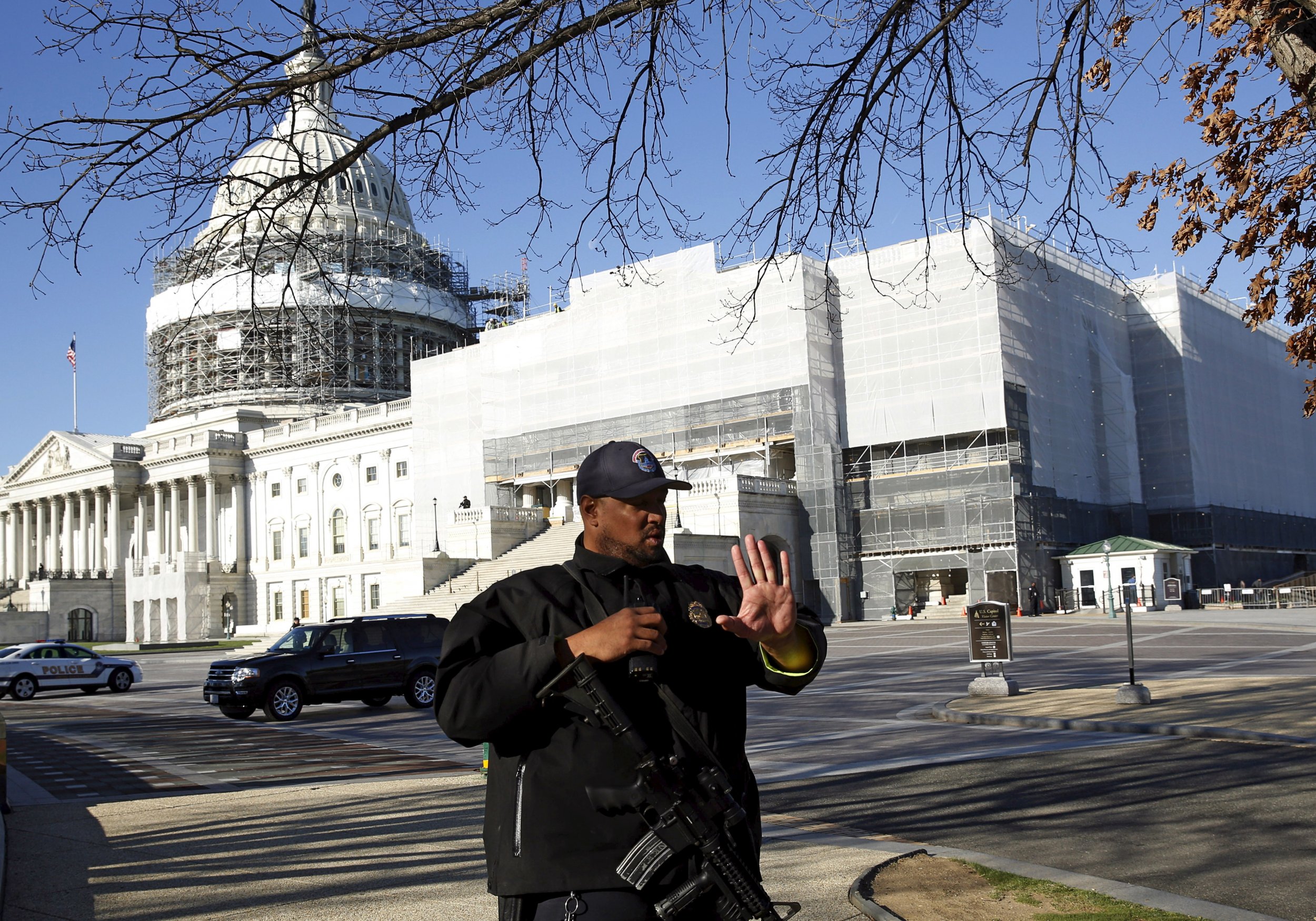 Part of the U.S. Capitol was shut down briefly for a second consecutive day on Tuesday, after police found two unattended packages near the building in Washington, D.C.
Officials shut down the entrance to the Capitol Visitors Center and two nearby streets as police investigated two suspicious packages. The authorities determined neither item posed a threat; it is not known who left them.
A day earlier, the area was put on lockdown after a man pulled out what appeared to be a weapon and pointed it at authorities inside the visitors center. Officers fired at the alleged suspect, who later was identified as Larry Dawson of Tennessee. He was taken into custody and transported to a local hospital, where he underwent surgery. He remains in stable but critical condition.
Dawson has a history of causing disturbances at the Capitol. Last October, he interrupted a House session by yelling that he was a "prophet of God."
A woman bystander suffered minor injuries during the incident on Monday. Authorities haven't revealed her condition. No police officers were injured.
The House and Senate buildings reopened later on Monday, but the visitors center remained closed for the rest of the day. Officials planned for normal business hours to take effect beginning on Tuesday morning.
Congress is out on recess this week, but Capitol staffers and tourists were in the building.
The scares at the Capitol came a week after security was tightened in the wake of the bombings in Brussels that killed nearly three dozen people.