U.S. House to Remove State Flags Display Over Confederate Imagery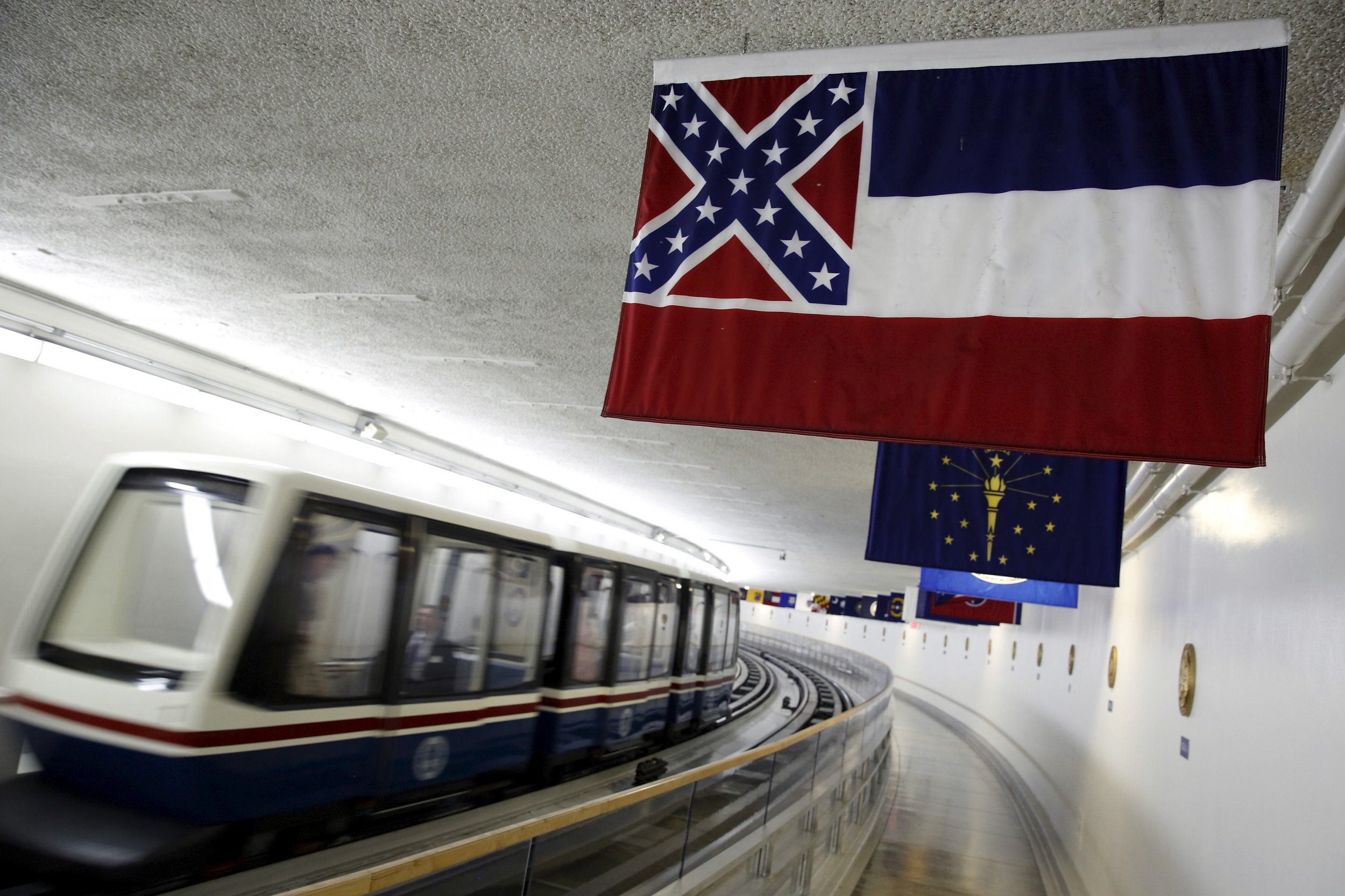 The House of Representatives will remove a display of state flags from a highly trafficked part of Capitol Hill because some of those flags contain Confederate imagery, the House Administration Committee announced Thursday.
"Given the controversy surrounding Confederate imagery, I decided to install a new display" in the Rayburn tunnel, which connects, the Rayburn House Office Building and the U.S. Capitol, said House Administration Chairman Candice Miller, a Michigan Republican, in a statement. "I am well aware of how many Americans negatively view the Confederate flag, and, personally, I am very sympathetic to these views."
The flags will be replaced with prints the states' commemorative quarters.
Members are still free to display their state flags outside their offices, as is custom, Miller said.
The change comes at a time when Americans are fiercely debating the display of symbols of the Confederacy. In 2015, South Carolina removed the Confederate flag from its statehouse, a move that pleased some activists but angered traditionalists. And New Orleans recently removed a series of monuments honoring Confederate soldiers, a move that similarly pleased some but upset others.