Capitol Police Officer Calls McCarthy's Claims He Reached Out Regarding Riot 'Bulls***'
Capitol Police Officer Michael Fanone called House Minority Leader Kevin McCarthy's claims that he's reached out to him about the January 6 Capitol riot "bulls***" on Wednesday after McCarthy said his office had been trying to set up a meeting with Fanone but he never head from the police officer.
"I'd gladly meet with him...we gave him the phone number to the scheduler and said we'd love to meet with you. Unfortunately he hasn't followed up," McCarthy told reporters.
However, about an hour later, Fanone disputed those claims and said no one had given him a number nor had McCarthy's team reached out to him.
Shortly after Fanone's remarks, McCarthy's office reached out to the Capitol police officer.
Fanone confirmed he finally spoke with a scheduler from the House minority leader's office on Wednesday afternoon—more than a month after Fanone first attempted to schedule a meeting with McCarthy.
He said he had first reached out to McCarthy on the day that Republican Rep. Andrew Clyde compared the events that unfolded on January 6 to a "normal tour visit" of the Capitol building.
However, Fanone said the person who answered McCarthy's phone had been "very disrespectful" before handing the phone off to another aide who provided an email address for McCarthy's official scheduler. He said the interaction he had over the phone with staffers deterred him from contacting that email.
Fanone said when he got in touch with the scheduler today, the aide took down his information and informed him McCarthy's office "would be in touch with he had availability."
Following the call, Fanone told CNN's Manu Raju, "Trying to make an appointment with Kevin McCarthy is like trying to get an appointment with God."
McCarthy's office also confirmed to Newsweek their scheduler spoke with Fanone today.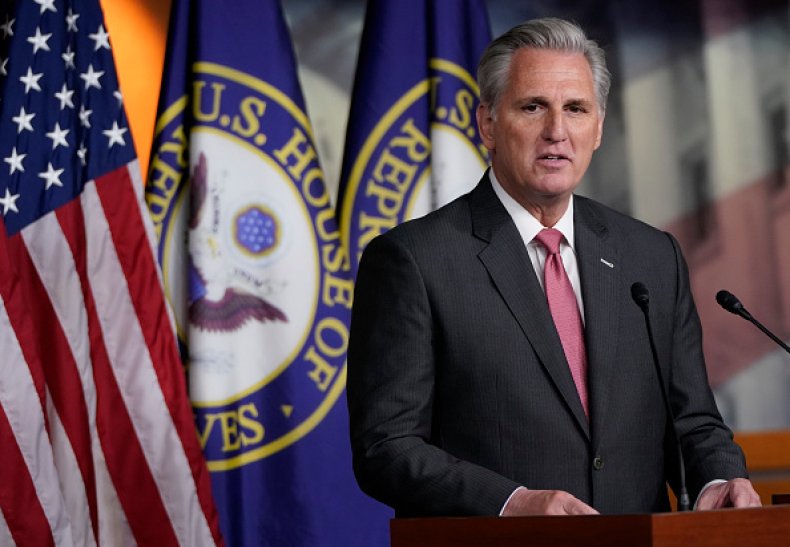 Fanone was badly injured while defending the U.S. Capitol building on January 6. He suffered a heart attack and concussion after being stun-gunned several times and beaten with a flagpole.
Since the deadly attack, Fanone has been critical of Congressional Republicans for failing to acknowledge the events that transpired. Dozens of House Republicans have voted against creating an independent commission for the riot and against awarding officers who defended the Capitol that day with the Congressional Gold Medal.
In particular, Fanone has criticized Clyde, who has alleged most of the rioters behaved orderly and that "if you didn't know the TV footage was a video from January the 6th, you would actually think it was a normal tourist visit."
Fanone claims he has attempted to speak to Clyde but the congressman has avoided him.
"I was very cordial. I extended my hand to shake his hand. He just stared at me. I asked if he was going to shake my hand, and he told me that he didn't who know I was. So I introduced myself," he told CNN's Don Lemon last week.
"I said that I was Officer Michael Fanone. That I was a DC Metropolitan Police officer who fought on January 6 to defend the Capitol and, as a result, I suffered a traumatic brain injury as well as a heart attack after having been tased numerous times at the base of my skull, as well as being severely beaten," he added. "At that point, the congressman turned away from me."
Clyde has not yet commented on their interaction.