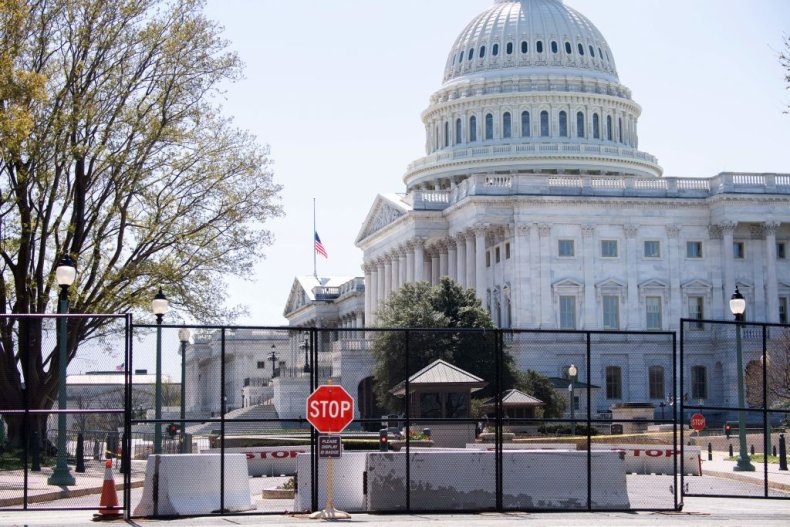 California Democratic Representative Ro Khanna said that U.S. Capitol Police officers are often "harassed" on the job and were "shaken up" after an attack on Friday killed one fellow officer and injured another.
Speaking on CNN Friday evening, Khanna said the officers worked hard to keep lawmakers safe when an attacker rammed a car into the barricade outside the Capitol building earlier that afternoon. The vehicle fatally struck officer William "Billy" Evans.
"My heart goes out to the family of the officer who lost his life in the duty of this country," Khanna said Friday. "They kept us safe. I was coming back to my office, it was locked up, and I had an officer say 'go into your car quickly.'"
"When I was walking back to my office I could tell that the officer's were obviously shaken up," he added.
Khanna said that Capitol police need to be recognized for their hard work and that their security should be reassessed in order to make sure they are safe while on the job.
"They need to be recognized, and we have to recognize that their security is at risk," he said.
"When you go into the building, they're standing, two or three of them in front of the barricades, and I don't think people realize that they often get harassed when they try to stop people for IDs, and I don't think that they are very safe in what they're having to do," he added.
"After today's incident, my view at least, is that we have to prioritize security. It's not just the security of members of Congress or their staff, it's the security of these officers who are putting their lives at risk. It is unfair to them, to put them in harms way."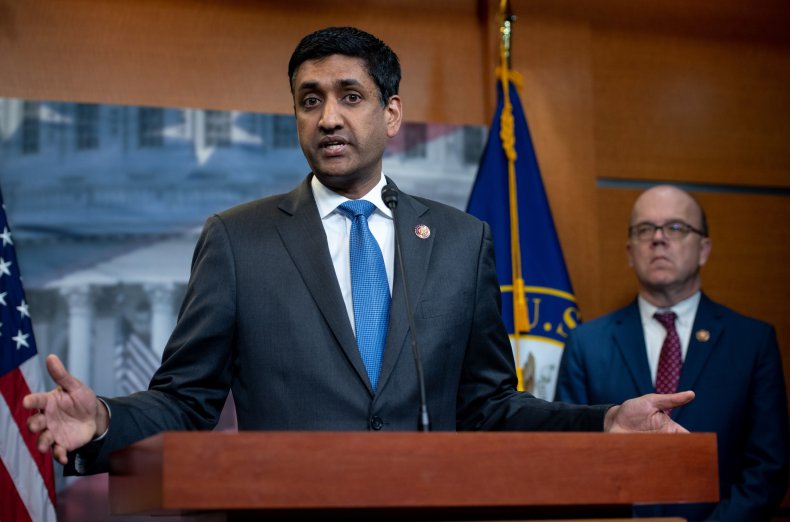 On Friday, police identified 25-year-old Indiana native Noah Green as the suspect in the attack. Green was shot and killed by police after striking the two officers and exiting his vehicle with a knife in his hand, acting U.S. Capitol Police Chief Yogananda Pittman said.
Acting Chief of the Metropolitan Police Department Robert Contee said Friday that authorities are investigating the motive behind the attack, but did not believe it was "terrorism related."
A Facebook account that appears to have belonged to Green before the attack included information about personal struggles and his devotion to the Nation of Islam. His brother has since stated that Green suffered from paranoia and mental illness.
The two officers who were hit in the attack were taken to separate hospitals, and Evans was later pronounced dead. Evans had been a member of the Capitol Police for 18 years.
"He began his USCP service on March 7, 2003, and was a member of the Capitol Division's First Responder's Unit. Please keep Officer Evans and his family in your thoughts and prayers," Pittman said Friday.
The second officer has not been publicly identified, but police said on Friday evening that he was in "stable and nonthreatening condition."
Friday evening, President Joe Biden offered condolences to Evans' family and ordered flags to be flown at half-mast.
"Jill and I were heartbroken to learn of the violent attack at a security checkpoint on the U.S. Capitol grounds, which killed Officer William Evans of the U.S. Capitol Police, and left a fellow officer fighting for his life," Biden's statement said.
"We send our heartfelt condolences to Officer Evans' family, and everyone grieving his loss. We know what a difficult time this has been for the Capitol, everyone who works there, and those who protect it."
The latest attack occurred less than three months after a violent riot at the Capitol led to the deaths of four civilians and one Capitol Police officer.
"This has been an extremely difficult time for U.S. Capitol Police after the events of January 6 and now the events that have occurred here today. So I ask that you keep our U.S. Capitol Police family in your thoughts and prayers," Pittman said on Friday.
Newsweek contacted a representative for Khanna for additional comment, but did not hear back in time for publication.