Capitol Police Outline Department Changes After Senate Reports Jan. 6 Security Failures
U.S. Capitol Police outlined a number of changes that the department has made in the six months following the deadly January 6 insurrection.
Among the improvements are expanded wellness services and enhanced training for officers, as well as a more coordinated Critical Incident Response Plan for responding to emergencies.
"Throughout the last six months, the United States Capitol Police has been working around the clock with our Congressional stakeholders to support our officers, enhance security around the Capitol Complex, and pivot towards an intelligence-based protective agency," the department said in a news release on Tuesday.
To better protect lawmakers outside the Washington D.C. area, Capitol Police will open field offices in California and Florida to investigate threats made against them. The announcement did not clarify why those states were chosen for extra support, but did say more offices could be opened in the near future.
The changes came after a bipartisan Senate report released last month concluded intelligence and security failures by the police force contributed to the breaching of the Capitol.
The report found the Capitol Police's lead intelligence unit was aware of the potential violence in the days and weeks leading up to January 6. Despite the knowledge, the report said the intelligence unit failed to include the information in all of its internal assessments.
"As a result, critical information regarding threats of violence was not shared with USCP's own officers and other law enforcement partners," the analysis read.
The report listed more than a dozen recommendations for Capitol Police and its board, including changes to officer training and their process for intelligence gathering.
In response to the committee's findings, the Capitol Police acknowledged it had to improve how it collects and shares information within the force. But the department denied having intelligence ahead of time about a large-scale attack on the Capitol.
The department said Tuesday it is continuing to implement recommendations from the Senate report, as well as insights from other reviews conducted after the insurrection.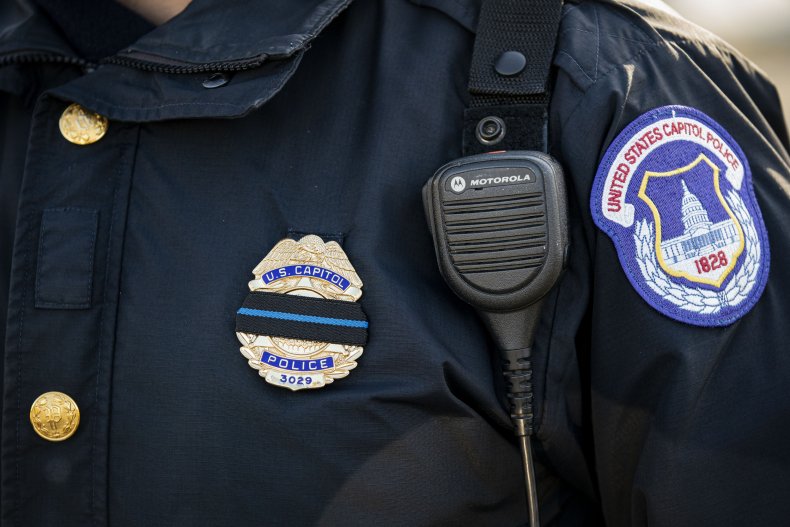 Five people died during or shortly after the January 6 riot. Among them was Capitol Police Officer Brian Sicknick, who collapsed in his office after being injured while physically engaging with protesters. A medical examiner later concluded the officer suffered two strokes.
Howard Liebengood, a Capitol Police officer who helped fight back the mob, later died by suicide.
"We will never forget USCP Officers Brian Sicknick and Howie Liebengood, who died after the attack, nor the sacrifices of the nearly 150 law enforcement officers who were injured," the department said in a statement Tuesday.
The Capitol Police has brought in organizations specializing in psychological trauma and stress, and is working to develop an internal peer support program. Two wellness support dogs, Lila and Filip, have also joined the department.
Newsweek reached out to the Capitol Police for additional comment, but didn't receive a response before publication.