Capitol Rioter Anna Morgan-Lloyd Avoids Jail Time for Role in Insurrection
Anna Morgan-Lloyd, a 49-year-old grandmother from Indiana, became the first defendant to be sentenced in the Capitol riot and won't spend any time in jail.
Morgan-Lloyd was arrested after she was recognized while trying to obtain a firearms permit and was accused of entering the Capitol, calling it the "best day ever" on Facebook. She agreed to plead guilty and took responsibility for her actions, telling the judge she felt "ashamed" that actions intended to support former President Donald Trump turned violent.
"If every person like me, who wasn't violent, was removed from that crowd, the ones who were violent may have lost the nerve to do what they did," Morgan-Lloyd wrote to Judge Royce Lamberth. "For that, I am sorry and take responsibility. It was never my intent to help empower people to act violently."
On Wednesday, Lamberth agreed with attorneys and kept Morgan-Lloyd out of prison. Both the prosecution and defense agreed that 40 hours of community service, three years of probation, and paying $500 in restitution was an appropriate sentence. Had Morgan-Lloyd gone to trial and been convicted on all four charges she faced, she could have been sentenced to time in prison.
Lamberth said he "struggled" with what would be an appropriate sentence in Morgan-Lloyd's case. He noted that members of the public remain "outraged" at what occurred at the Capitol and that it was by "accident" that it "turned violent." Despite the acknowledgment that many people won't agree with his sentencing, Lamberth said he has spent decades doing the "best I can."
Morgan-Lloyd reiterated that she didn't intend to be part of an act of violence on January 6, calling it "disgraceful to our country." She apologized to the court, the American people and her family.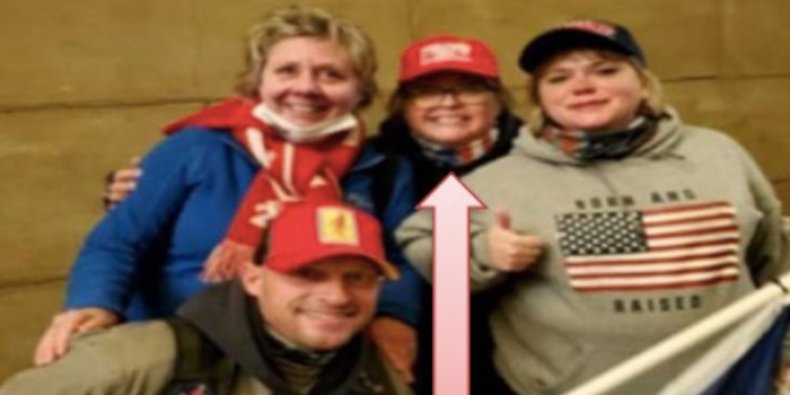 Compared to other defendants, Morgan-Lloyd was arrested in February on less significant charges of entering a restricted building and disorderly and disruptive conduct. She pleaded guilty to only one count of parading, demonstrating, or picketing in a Capitol building.
A registered Democrat, she said she supported Trump because he was "standing up for what we believe in," and that she entered the Capitol to keep an older woman they met safe. While she was surprised when she got arrested, Morgan-Lloyd acknowledged she was wrong for "stepping even one foot into the building" and cooperated with FBI agents.
Ahead of the sentencing, Morgan-Lloyd read Bury My Heart at Wounded Knee by Dee Brown, Just Mercy by Bryan Stevenson and Schindler's List by Thomas Keneally to "educate herself on 'government policy' toward Native Americans, African Americans and European Jews," according to her attorney. She submitted reports on the film adaptation of Schindler's List and the book Just Mercy to the judge, saying Just Mercy made her rethink her position on the death penalty.
Referencing her letter to the judge, prosecutors said it indicated an "important level of contrition" for her actions at the January 6 riot that left five people dead. Given the facts the government had on hand, they said she posed no threat to the public and appeared to have tempered her boldness on that day when she realized the consequences she faced.
"To be clear, what the Defendant initially described as 'the most exciting day of [her] life' was, in fact, a tragic day for our nation—a day of riotous violence, collective destruction, and criminal conduct by a frenzied and lawless mob," prosecutors added.
Morgan-Lloyd is the first of hundreds of accused Capitol rioters to be sentenced. Her sentencing could serve as a benchmark for other cases, although some others who have pleaded guilty face more severe charges. Lamberth noted that probation is not the "automatic outcome" for cases in which defendants plead guilty.