Capitol Rioter Guy Reffitt 'Not Done Yet,' Told Militia Members 'We Will Do It Again'
Guy Reffitt, an alleged Capitol rioter, reportedly boasted about his participation in the insurrection, and considered it only the "preface" of a book.
Prosecutors are looking to keep Reffitt in federal custody until his trial because there aren't any conditions that could keep the public safe. Reffitt allegedly bragged about having a firearm with him during the January 6 riot, threatened his children with their lives if they turned him in and predicted there would be additional violence in the future.
"We took the Capital [sic] of the United States of America and we will do it again," Reffitt wrote to other members of the Texas Three Percenters, a militia movement, according to a prosecutors' filing.
Reffitt also bragged to TTP members that rioters had "thousands of weapons," but fired no rounds and "next time we will not be so cordial." In both messages to TTP members and his own family, he indicated that he had no plans to give up on winning "our country back."
"Actually what happened was only the preface of the book.… All that was just an example of what we could do without firing a shot," Reffitt told his family, according to court documents. "I'm not done yet. I got a lot more to do. That's the beginning."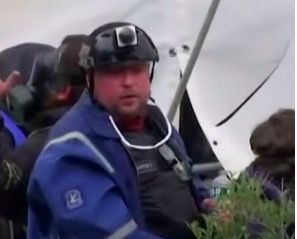 Guy Reffitt, an alleged Capitol rioter, reportedly bragged about his participation and warned that he was not finished engaging in violence to take the country back.
Department of Justice
While driving from Texas to Washington, D.C., on January 5, Reffitt allegedly discussed "dragging those people out of the Capitol by their ankles" and installing a new government with another TTP member. That, combined with other comments he made and his wearing of tactical gear, indicated that he didn't venture to D.C. with the desire to engage in "peaceful activity," according to prosecutors.
During the execution of a search warrant at his house, the FBI found five firearms, including two that he brought to D.C., plastic zip tie hand restraints and an unregistered silencer in a gun safe. He initially told the FBI it was a "fuel filter" for his car, but later admitted that it was a silencer that he attached to his firearm, according to court documents.
In the wake of the riot, officials beefed up security around the Capitol and in the Washington, D.C., area, making the Capitol "futile," according to Reffitt. Instead, he allegedly advocated for "changing direction" to target California, the main stream media and big tech.
"They aren't ready and don't believe they can ready fast enough," court documents allege Reffitt said.
In pushing for his release, Reffitt's attorney argued that the government already seized his firearms and the government was reliant on "generalization, mischaracterization and exaggeration."
Newsweek reached out to Reffitt's attorney for comment but did not receive a response in time for publication.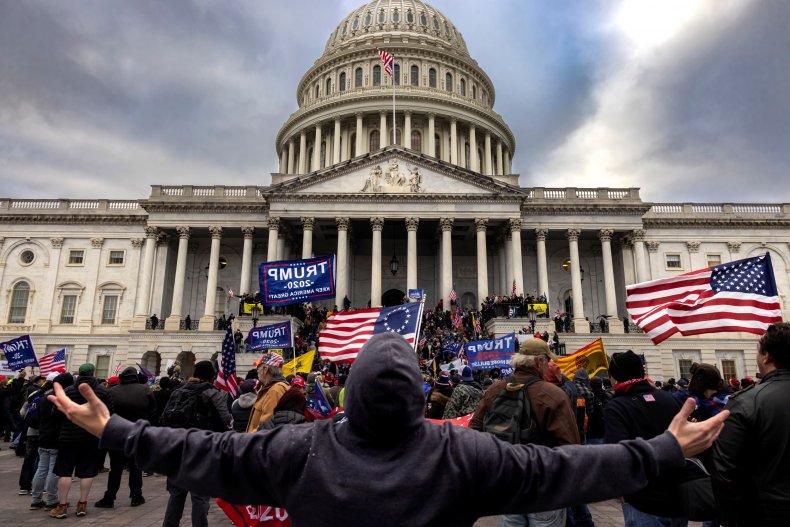 Some of the comments the government cites in its filing were recorded by a family member who disagreed with Reffitt's decision to attend the riot. Initially, he bragged about his participation and seemed unfazed by the possibility of jail time because "I was willing to die when I was there."
However, the mentality of it being "fine" if his family cooperated with law enforcement gave way to threats of what could happen if they turned him in to police. He told his children to "choose a side or die" and not cross a line that would force him to do something he didn't want to do.
His son saw the comments as a threat to his life, but his daughter allegedly didn't think their father would actually harm them. When his wife confronted him about the comments, he allegedly told her the children turning him in would make them traitors and "traitors get shot."
For his own safety, the government reported, his son moved out of their home. While he seems to be "doing fine" without his father, Savannah Sorrells, a friend of Reffitt's who wrote a letter attesting to his character, said his wife and daughters "have been left in ruin without him."
A judge is expected to rule on his pretrial detention on Monday.