Capitol Rioter Says Trump is 'Absolutely' Returning to Office, Downplays J6 Rally
Landon Copeland, who is facing charges in connection with the January 6 Capitol riot, isn't expecting tomorrow's rally at the Capitol to be anything major unless former President Donald Trump were to instruct people to attend.
Law enforcement officials are preparing for potential violence at the "Justice for J6" rally on Saturday that's intended to support defendants who argue they're being held unfairly in the wake of the Capitol riot. Matt Braynard, the rally organizer, told anyone intending to commit violent acts to stay away, but law enforcement is taking no chances, putting every Capitol Police officer on duty and erecting fencing around the Capitol.
Copeland told NBC News' Scott MacFarlane he "wished" Saturday's rally would be a "big deal," but didn't expect people to turn out in large numbers. He said "nobody cares" that he's incarcerated because he's just an "average Joe."
However, if Trump, who Copeland referred to as "soon-to-be president," were to tell people to "go to the Capitol again" then Copeland believed "there might be a large movement going that way." When asked if he believed Trump would be returning to office, Copeland said he "absolutely" thought that would be the case.
Copeland is one of hundreds of people who have been charged in connection with the Capitol riot and is accused of attacking police officers. He, like many others, has been ordered by a judge to be detained until his trial and many defendants, including Copeland, have complained about their treatment.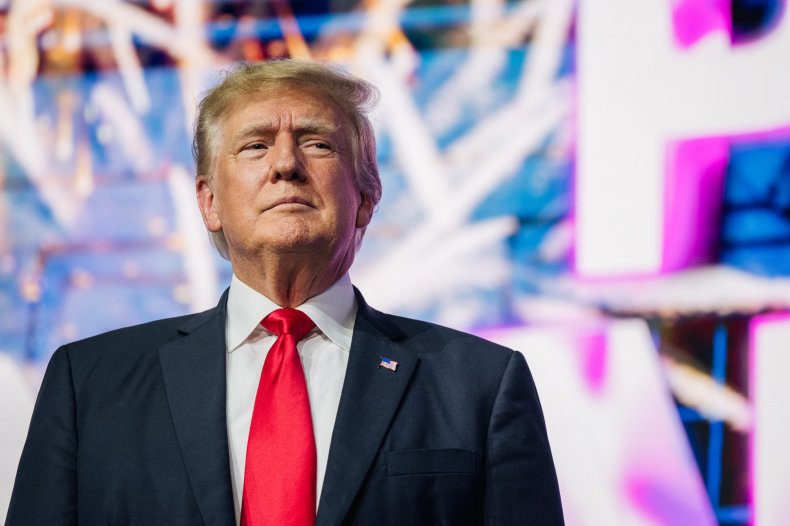 At a hearing in May, Copeland interrupted the judge multiple times, yelling vulgarities, and criticizing the court for dragging their feet with regard to his case. He later told MacFarlane that his outbursts were intended to be an attempt at defending himself and other defendants in the Capitol riot.
Other defendants have complained about their lengthy incarcerations pending trial, jails' COVID-19 policies and a lack of access to health care and their attorneys.
Some Republican members of Congress, including Representatives Paul Gosar, Marjorie Taylor Greene, Matt Gaetz and Louie Gohmert, have vocalized support for the January 6 defendants. They've referred to them as "political prisoners" and sought a tour of a Washington, D.C., correction facility.
Without mentioning the upcoming rally, Trump lended his support to those who have been charged in connection with the Capitol riot. On Thursday, he said our "hearts and minds" are with people being "so unfairly" persecuted, saying it "conclusively" proved there is a "two-tiered system of justice."
"In the end, however, JUSTICE WILL PREVAIL!" Trump concluded his statement.
More than 400 people have been charged in the Capitol riot case, the Department of Justice's largest undertaking. Whereas many of the people at the Capitol on January 6 were donning pro-Trump garb, Braynard advocated for people to leave their political support at home on Saturday.
Braynard requested that anyone attending the event wear apolitical clothing and not bring anything that signals support of either Trump or President Joe Biden. He said anyone not honoring that request would be considered an "infiltrator" and actions will be taken to find out their identity and "make you famous."
Although law enforcement are taking significant precautions, some Republican legislators downplayed expectations for turnout. Copeland also doesn't believe it'll be anything like what was seen on January 6, in part because people are "too broke" to travel to Washington, D.C.
He told MacFarlane he believed people were able to attend the January 6 rally because of the recent stimulus checks they received.