Capitol Rioter Thomas Sibick to Await Trial in Jail After Judge Overrules House Arrest Order
Thomas Sibick, a New York resident whose involvement in the U.S. Capitol insurrection led to his arrest last week, will be detained in Washington, D.C., while he awaits trial. A federal judge in Washington ordered his detainment without bond on Tuesday, responding to a formal request from prosecutors' that argued Sibick poses immediate threats to those around him.
He was initially ordered to remain at a parent's residence, on home incarceration, per a lower court's ruling that permitted his release from custody after Friday's arrest. In a memorandum submitted ahead of Sibick's Tuesday court appearance, federal prosecutors argued that "there are no conditions or combinations of conditions which can effectively ensure the safety of any person and the community" outside of detention pending trial.
Sibick's arrest came over two months after thousands of former president Donald Trump's supporters stormed the Capitol complex during an uprising that caused five deaths, including that of a Capitol police officer, and numerous injuries. Crowds of rioters breached the Capitol itself in an attempt to overturn results of the November election, on the same day that Congress held joint sessions to certify President Joe Biden's Electoral College victory.
The Federal Bureau of Investigation is conducting a wide-ranging inquiry into the attack in its aftermath. Federal personnel have arrested and charged hundreds of people for their alleged participation.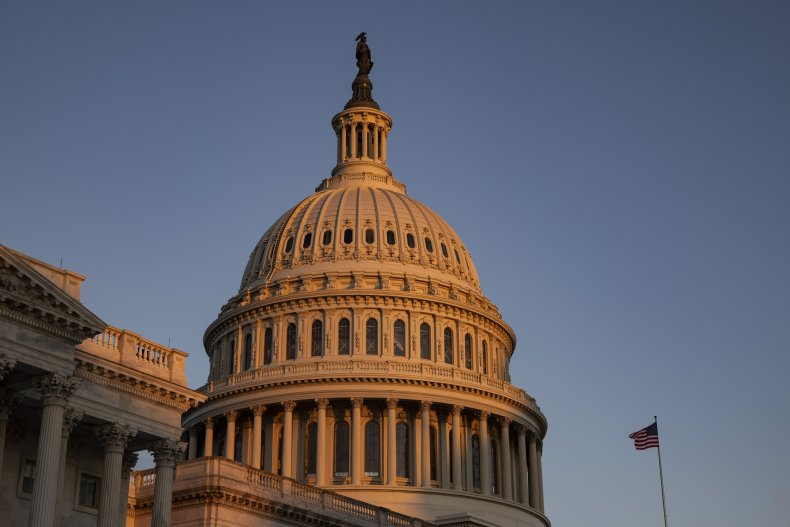 According to the federal affidavit, Sibick was among the rioters who forcibly entered the Capitol. Footage captured by a police body-worn camera allegedly confirms his involvement in a violent assault on one officer, who was beaten unconscious after rioters pulled him away from his post and into the crowd. Sibick is accused of stealing the officer's police badge and radio, which he allegedly buried in the backyard of his upstate New York property.
"The violence the mob inflicted on officers defending the lower west terrace was particularly heinous," prosecutors wrote in the memorandum that preceded Tuesday's court ruling. They detailed a specific attack targeting D.C. Metropolitan Police Department officer Mike Fanone, in which Sibick was involved. Fanone is identified as M.F. in court documents.
"While Officer M.F. was defending the doorway, a rioter pulled Officer M.F. into the crowd, where members of the crowd beat, tased and robbed Officer M.R. of his MPD badge (#3603), police radio, and MPD-issued 17-round magazine," documents stated. "A member of the crowd also tried to forcibly remove Officer M.F.'s service weapon from its fixed holster while yelling words to the effect that he was going to take Officer M.F.'s gun and kill him."
Fanone, as the memorandum acknowledges, required hospitalization as a result of injuries sustained during the incident.
The prosecution said Sibick "enthusiastically participated" in the violent Capitol siege, and referenced the accused's social media activity during the insurrection.
"He displayed his participation on social media by posting a 'selfie' video on Instagram depicting himself in the mob near the inauguration ceremony stage of the lower west terrace. The video pans the crowd with the caption 'Wildest experience of my life!!'" according to Tuesday's memorandum. "Mr. Sibick then filmed himself screaming 'Just got tear-gassed, but we're going, baby, we're going! We're pushing forward now!"
If convicted, Sibick's charges carry a maximum sentence of 15 years in federal prison.