Capitol Rioters Have No 'Reasonable Claim' That Trump Authorized Jan 6 Attack: Prosecutors
Prosecutors are asking a judge to bar a Capitol rioter from arguing that former President Donald Trump authorized him to attack the Capitol on January 6.
Aaron Mostofsky, the son of a New York City judge, was photographed inside the Capitol wearing fur pelts, what appeared to be a police officer's bullet-proof vest and carrying a police officers' riot shield. Mostofsky's trial is set to begin in January and prosecutors are hoping to block him from using the "blame Trump" defense to persuade jurors of his innocence.
On Monday, prosecutors asked Judge James Boasberg to block Mostofsky from arguing he's a victim of entrapment-by-estoppel because of comments Trump made leading up to the riot. To win the claim, a defendant must prove the government actively misled him and that the defendant reasonably relied on the government official's "misleading pronouncement" when committing the crime.
None of which, prosecutors argued, Mostofsky can successfully prove.
"The defendant will be unable to identify any remarks made by former President Trump that authorized that illegal conduct," prosecutors wrote. "Nor can there be any reasonable claim that President Trump intended to or actually authorized the defendant's particular criminal conduct."
Prosecutors allege Mostofsky assaulted police officers by being part of a crowd that pushed against a fence and police line. They argue he entered the Capitol after the door had been broken and alarms were blaring, therefore would be unable to successfully argue that he was unsure whether his conduct violated the law.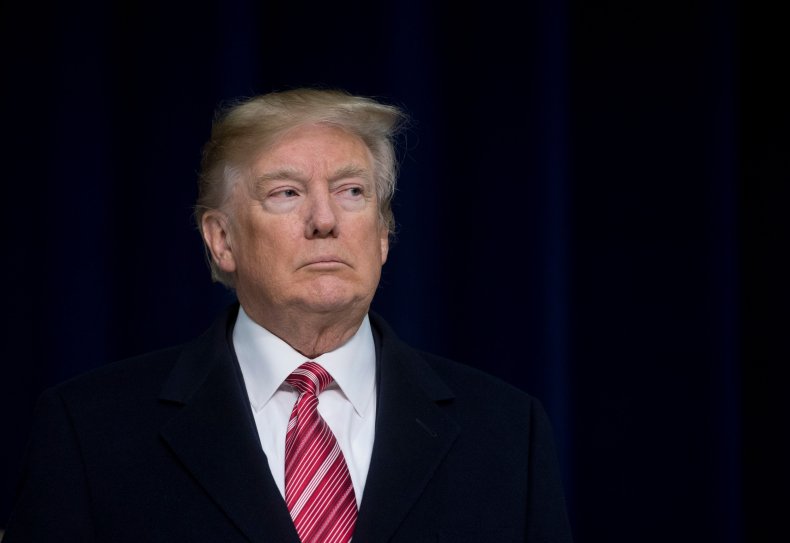 In their court filing, prosecutors pointed to a ruling Chief Judge Beryl Howell made in another Capitol riot defendant's case. Howell ruled that the president cannot unilaterally repeal laws enacted by Congress just as no police chief could sanction murder or robbery.
If Boasberg doesn't outright block Mostofsky from arguing entrapment, prosecutors want the judge to find out ahead of the trial if he plans to include entrapment in his defense strategy. Any plans to potentially introduce the argument, prosecutors want the judge to require Mostofsky to offer evidence as to why Howell's explanation is wrong.
"Absent an express ruling by the Court permitting such evidence or argument, the Court should prohibit the defendant from making arguments or attempting to introduce evidence that former President Trump authorized the defendant's conduct at the Capitol," prosecutors wrote.
Several Capitol rioters have attempted to shift blame onto the former president and distance themselves from their own alleged conduct. Several have argued that they were blind followers of the former president and bought into his claims of election fraud. Defendants have also said that the former president "inspired" the riot and "invited" them to enter the Capitol.
Douglas Husak, a distinguished professor of law at Rutgers University, previously told Newsweek the "I was only following orders" defense has been used before and it hasn't "done very well for people." The president, he noted, has no authority to order someone to "do anything."
Given the footage from the Capitol on January 6, Neama Rahmani, a former federal prosecutor, previously told Newsweek defendants' best best in avoiding a guilty verdict is to try to hang a jury. It's possible the "blame Trump" defense could sway a sympathetic juror, but David Ohlin, interim dean and law professor at Cornell Law School, previously told Newsweek he wouldn't allow the argument into the courtroom if he was the judge.
A second superseding indictment hit Mostofsky with eight charges, including assaulting officers, disorderly conduct and obstruction of an official proceeding. If convicted on all counts, he faces more than 20 years in prison.