'Captain Marvel' Has Two Post-Credit Scenes
With the next Marvel Studios film, Captain Marvel , about to release in theaters fans are wondering if the Brie-Larson-led flick will have a post-credits scene. Reports say that it actually has two.
Multiple reports have confirmed that Captain Marvel will have a midcredits scene, which airs after the starring cast credits, and a post-credits scene. The second post-credits scene comes at the very end of all the credits.
IGN would not go into spoilers or whether it teases Avengers: Endgame, but it did confirm that the midcredits scene is "more consequential."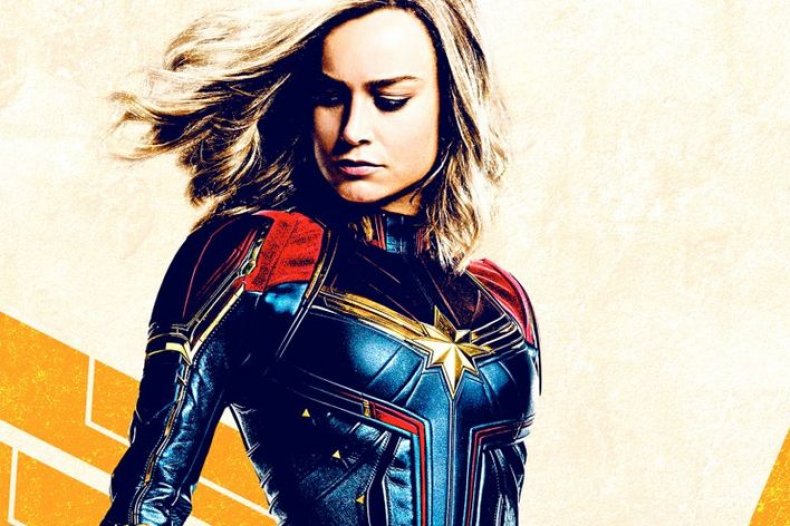 Captain Marvel stars Brie Larson as Carol Danvers, a former pilot who receives alien abilities but loses her memory in the process. Taken in by the Kree, Danvers joins an intergalactic force to fight a war between the Kree and the shape-shifting Skrull.
Here's a synopsis of Captain Marvel:
Set in the 1990s, Marvel Studios' "Captain Marvel" is an all-new adventure from a previously unseen period in the history of the Marvel Cinematic Universe that follows the journey of Carol Danvers as she becomes one of the universe's most powerful heroes. While a galactic war between two alien races reaches Earth, Danvers finds herself and a small cadre of allies at the center of the maelstrom. The film stars Brie Larson, Samuel L. Jackson, Ben Mendelsohn, Djimon Hounsou, Lee Pace, Lashana Lynch, Gemma Chan, Rune Temte, Algenis Perez Soto, Mckenna Grace, with Annette Bening, with Clark Gregg, and Jude Law.
The embargo on social media impressions of Captain Marvel has lifted and the next Marvel Studios film has received generally good reviews. Praising how "different" it feels from previous MCU films, while lauding Larson as Carol Danvers brought to life.
Many of the reactions from early screenings of Captain Marvel can be found using the official hashtag #captainmarvel.
But it doesn't seem everyone is one board with Captain Marvel. The reviews page on Rotten Tomatoes has been flooded with negative reactions to the film from people who have yet to watch the movie in an attempt to affect the film's score. When formal reviews from outlets begin to come out, a proper score will follow.
Captain Marvel is set to release March 8.
What do you think of the upcoming Marvel Studios film? Are you looking forward to Captain Marvel more than Endgame? Let us know in the comments section below.