'Captain Marvel' Reviews: What Critics Have to Say About Brie Larson's Superhero Flick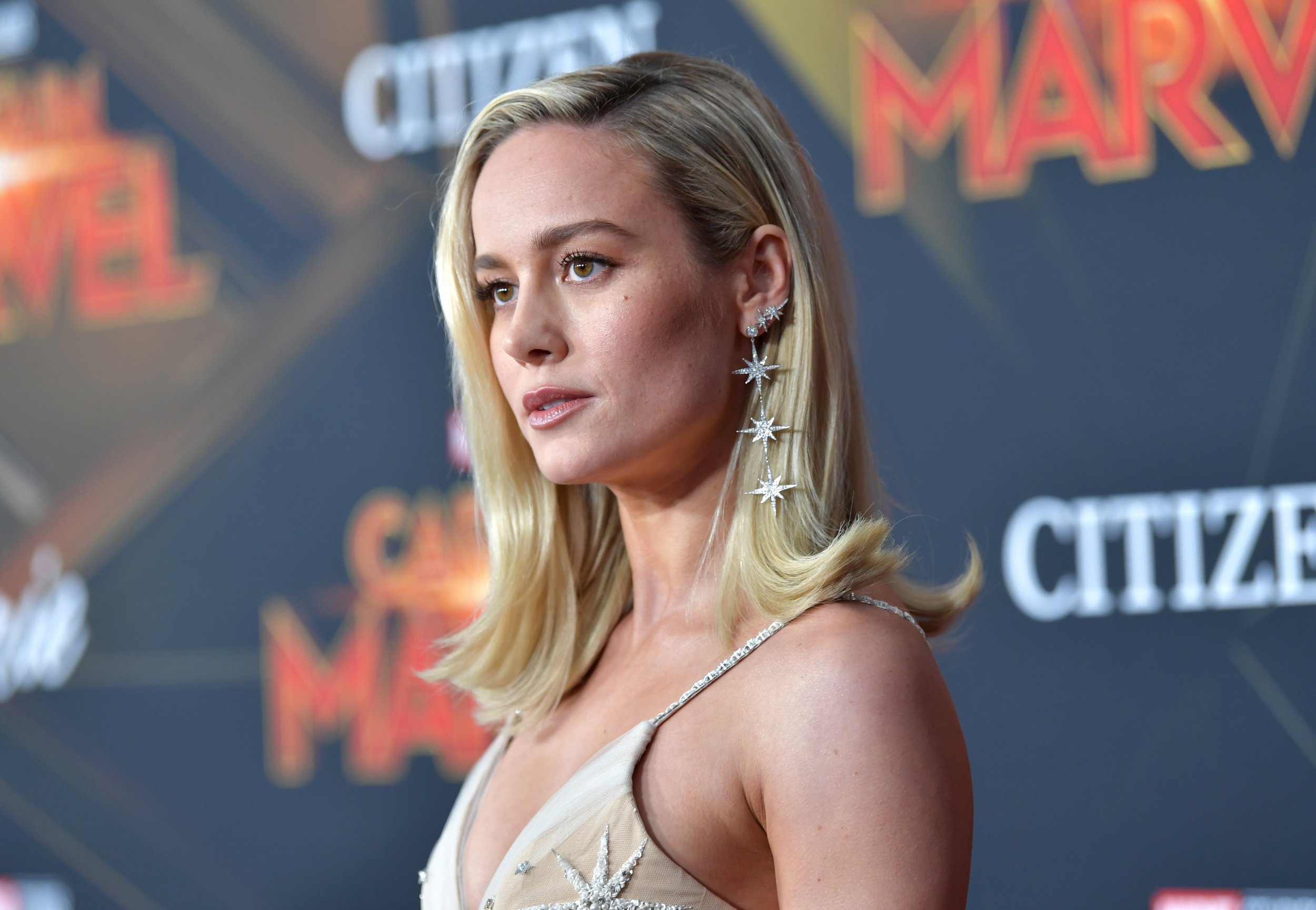 Brie Larson is set to make her cinematic debut as Carol Danvers in Captain Marvel on Friday. While there are some not-so-kind reviews written about the film, the superhero flick currently holds an 89 percent grade on Rotten Tomatoes.
Directed by Anna Boden and Ryan Fleck, Captain Marvel follows Carol Danvers (Larson) as she taps into her powers amid a galactic war between two alien races in the 1990s. Larson stars alongside Samuel L. Jackson, Ben Mendelsohn, Djimon Hounsou, Lee Pace and Lashana Lynch. The film bows ahead of Avengers: Endgame in April, which will also feature Larson's character of Captain Marvel.
Most reviews for Larson's Captain Marvel have been glowing. The Wrap's April Wolfe noted that one of the movie's strong points is how it "absolutely grounds itself in the '90s." Allison Shoemaker of Consequence of Sound, however, suggested the most thrilling thing about the movie "is the anticipation it inspires for what's coming next."
While most reviews were positive, some were keen on pointing out its flaws. Vox's Alex Abad-Santos pointed out how the self-discovery premise holds the story back as Carol's "too busy connecting the dots about herself to really have any discernible, organic personality traits beyond wanting to throw punches at wayward Skrulls and wanting to find out more about herself." Entertainment Weekly's Darren Franich also argued the film boasted good twists but suggested claimed it was problematic to see a leading lady "forced to be the most clueless character onscreen."
Captain Marvel comes after a series of standalone films that have debuted within the Marvel Cinematic Universe (MCU). Black Panther and Ant-Man and the Wasp were among the MCU standalone features that bowed in 2018. According to Deadline, industry estimates are projecting a $100 million opening weekend debut for Captain Marvel.
Larson spoke with Total Film for its February 8 issue about her dual role of Carol Danvers/Captain Marvel and what piqued her interest in tackling the part.
"My consideration for doing it had nothing to do with my capabilities for playing the role, or whether or not I thought it would be a powerful and beautiful and important film. It all had to do with the stuff that comes with it," she said. "And a huge part of how I'm able to portray human characters is the fact I get to be out in the world, hang out with people, observe people and walk around, see the world, go to an art museum."
Captain Marvel is in theaters nationwide on Friday.