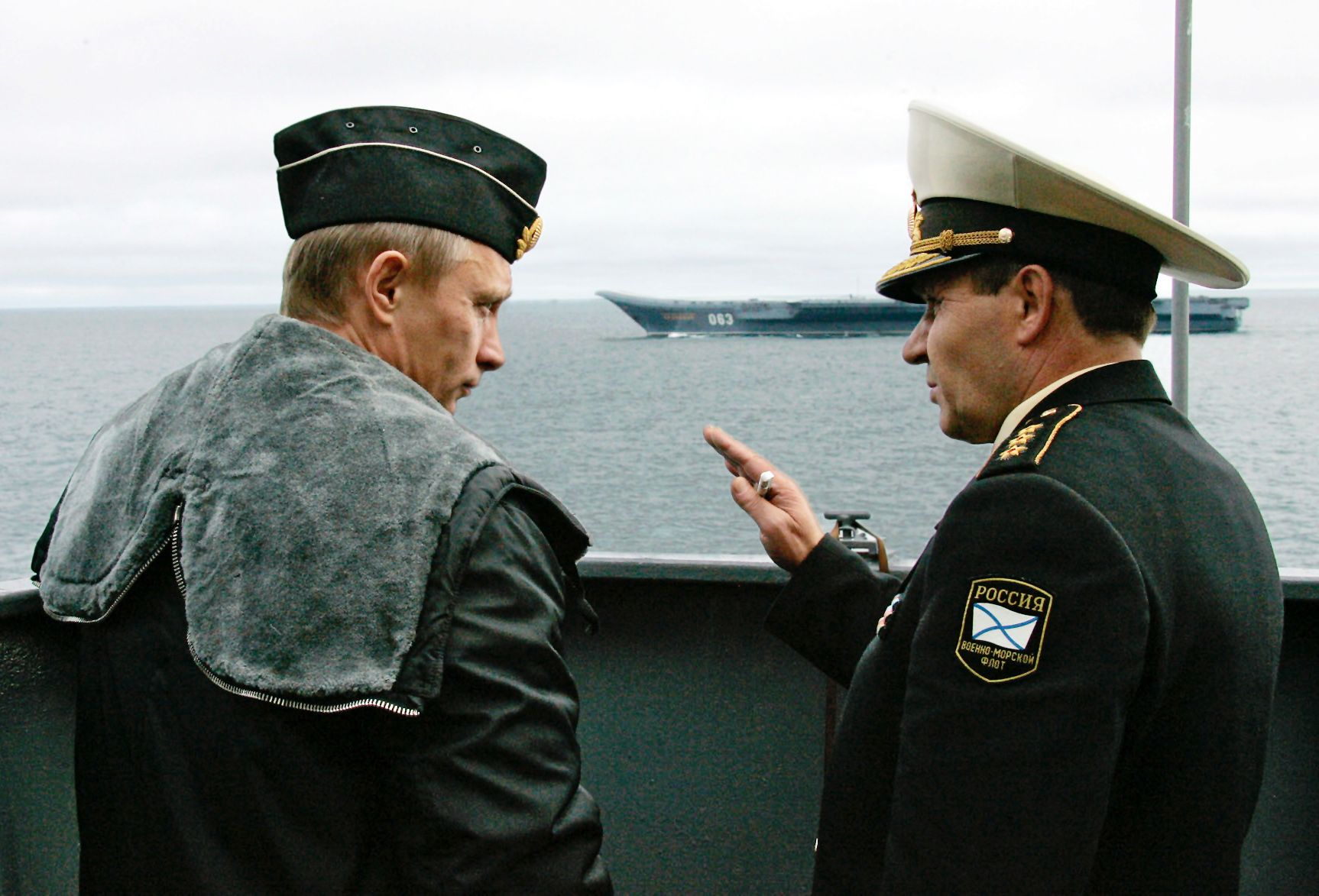 Russian President Vladimir Putin may soon be immortalized as a sea captain in Crimea, local Russian nationalist activists have announced.
Brandishing a concept artwork of Putin, in naval uniform, at the helm of a ship, Sergey Shuvaynikov, who is a local councilor for the Russian nationalist LDPR party, announced he and others were collecting money to erect the monument soon.
The statue will portray Putin steering the metaphorical wheel of the Crimean peninsula, which was annexed from Ukraine by Russia in controversial circumstances in 2014. Although the U.N. continues to recognize Crimea as Ukrainian territory and its annexation has brought much international outrage against Russia, many Russians celebrated Putin's move.
The idea for the naval-themed monument supposedly came from a quote Putin said after the annexation, when he described Crimea's "long and exhausting free float" over and hails its return to "its native port" of Russia.
"Such words can only be spoken by a person stood behind the wheel of a large ship by the name of the Russian Federation," Shuvaynikov said during a press conference Monday night. "I suggested the idea to create a symbolic monument. This will be the image of Putin but symbolically as a Russian captain, behind the wheel of the enormous ship of the great country that is Russia."
The quote will be engraved in the pedestal of the Putin monument, which is planned to be installed in the Crimean city of Simferopol, Shuvaynikov explained.
He explained that he and the non-profit organization Congress for the Russian Communities in Crimea, will begin collecting donations to build the monument in time for the 2018 presidential election.
The Kremlin did not immediately respond to a request for comment on if they approved of the gesture and whether it was a premature one, since Putin has not confirmed he will run for a fourth term in office in 2018.
Shuvaynikov told state news agency RIA Novosti that the first large donation had been made by a local businessman, who donated 50,000 rubles ($800). The monument's cost is estimated at 10 million rubles ($16,000).
There are no official statues of Putin in Crimea right now. However, a monument of him dressed as a Roman statesman was unveiled in the outskirts of St Petersburg last year, also built using public donations.
A spokesman for the Ukrainian government was not immediately available to comment on this initiative.