Captain Says Teen Shot 5 Times in the Back by Police 'Chose His Fate'
Los Angeles County Sheriff's Chief of Staff John Burcher has been highly criticized for a number of controversial posts he made on Facebook about the case of Andres Guardado, who was shot five times by police.
In a series of comments under a news story on social media, Captain John Burcher wrote via his personal Facebook account that Guardado "CHOSE his fate".
"Why so much coverage over Guardado? What about Isabella Cortes and Patricia Alotorre? Why does this guy, who CHOSE his destiny get so much coverage from you, but the two slain, one raped and slain, 13 year old girls get NOTHING??" wrote Burcher.
Los Angeles County Inspector General Max Huntsman said Burcher's recent opinions expressed in social media comments could influence the case. "These latest statements by the Sheriff's Chief of Staff give reasonable observers cause to believe that the Guardado investigation has been prejudged," Huntsman told Eyewitness News.
Newsweek subscription offers >
Los Angeles County Sheriff's Department told Newsweek that "the Department is aware of the allegations," against Burcher. "We are conducting an inquiry into the matter which could lead into an administrative investigation. We cannot comment further at this point."
Other comments from Captain Brucher on the same thread read: "You're an idiot," he said to one user in a heated discussion on Facebook and "Read the facts you moron. Stop it and shut up," said another post, and "Yes... sorry, your life does not matter more than mine does, you racist," said another.
Newsweek subscription offers >
Guardado was fatally shot five times by police after detectives saw the 18-year-old Latino teen fleeing from deputies on patrol at Redondo Beach Boulevard, east of Gardena, and police allegedly witnessed him brandishing a firearm.
According to police reports a handgun with no serial numbers was found at the scene. No police officers were injured.
Police autopsy results were put on a "security hold", before Guardado's family requested an independent autopsy. Recently released autopsy results show the full extent of Guardado's injuries—that he was shot five times in the back.
The autopsy also showed Guardado, who worked as a security guard, had not consumed drugs or alcohol at the time of the shooting.
"The unprecedented release of the Andres Guardado autopsy report today by the Medical Examiner-Coroner, Dr. Jonathan Lucas, has the potential to jeopardize the investigation," said Los Angeles County Sheriff's Department in a statement on July 10.
"Dr. Lucas has acknowledged succumbing to pressure from the Board of Supervisors and the Office of Inspector General, and has now made the astonishing admission that he sacrificed the integrity of the investigation in a bid to satisfy public curiosity."
Deputy Miguel Vega, who pulled the trigger on Guardado, said his actions were made in self-defense. Police say Guardado lay on the ground as per the officer's instructions, before reaching for his gun.
"Deputy Vega then holstered his weapon and began approaching Mr. Guardado to immediately apply handcuffs and effectuate an arrest, clearly and repeatedly stating, 'Don't reach for the gun,'" said the police attorney's statement.
"Suddenly and in direct contravention to these commands, Mr. Guardado clearly and unmistakably tried to grab the firearm. At this point, Deputy Vega had no choice but to redraw his weapon and fire in self-defense."
This story has been update to include a quote from Los Angeles County Sheriff's Department.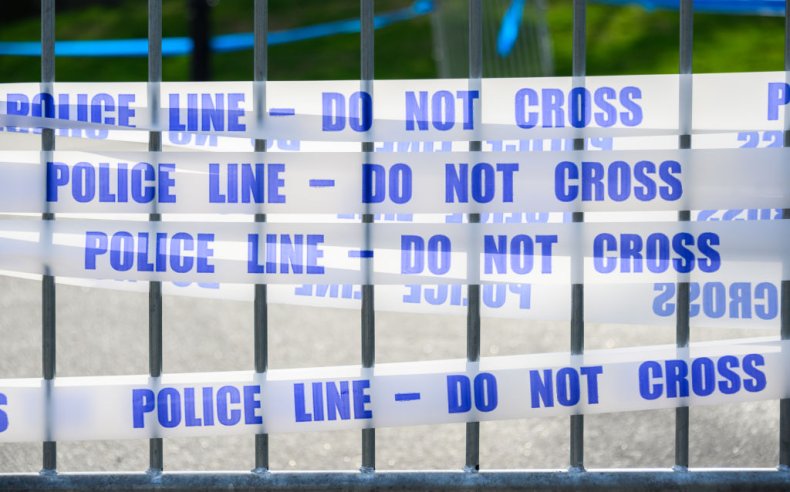 Captain Says Teen Shot 5 Times in the Back by Police 'Chose His Fate' | News