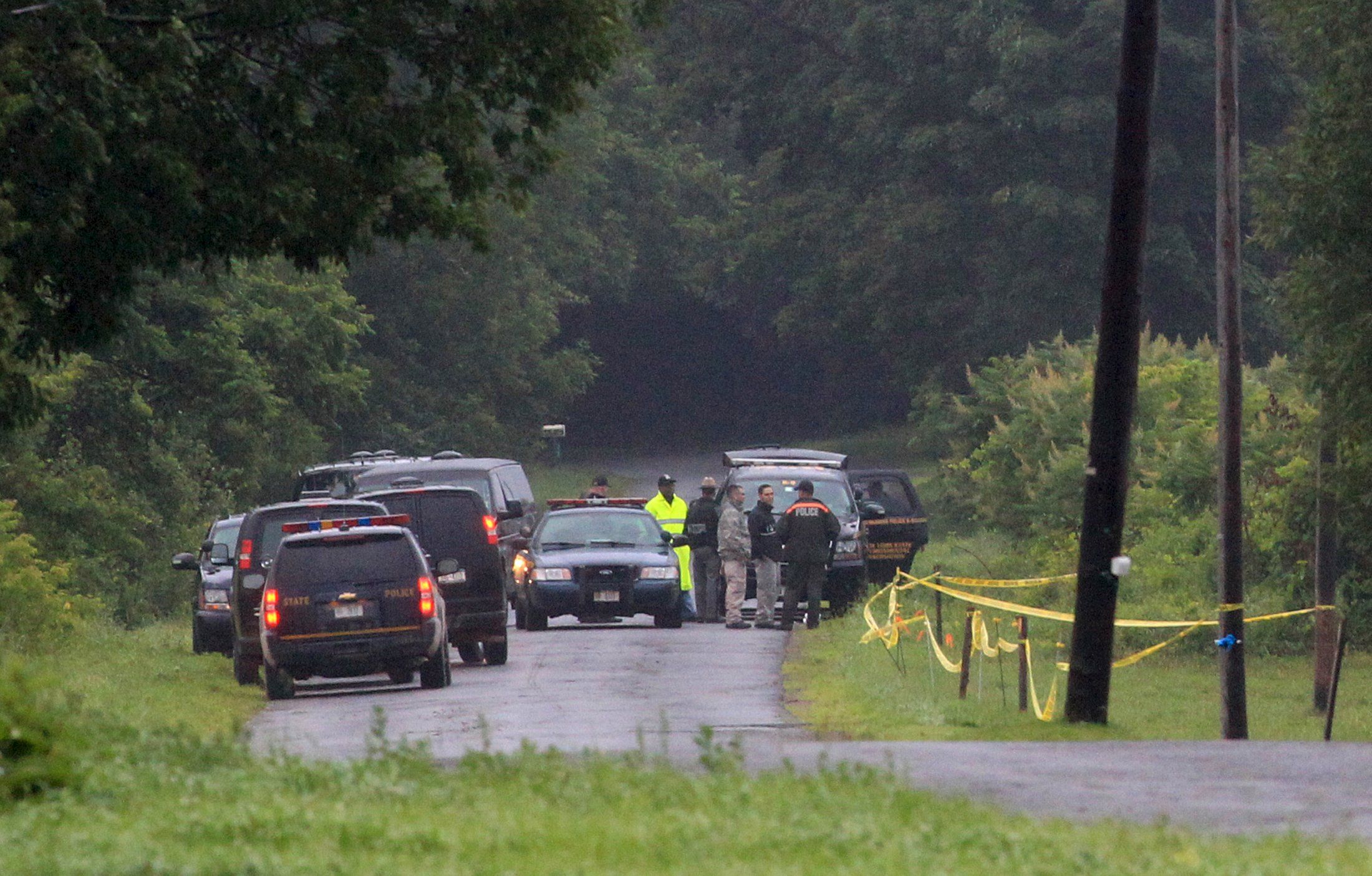 NEW YORK (Reuters) - Doctors updated the condition of New York prison escapee David Sweat to serious from critical on Monday, a day after he was shot by police after more than three weeks on the run, hospital officials said.
Sweat, 35, is being treated in the state capital where a trauma team at Albany Medical Center determined that the convict did not require surgery, the hospital said in a statement.
He was arrested near New York's border with Canada two days after border patrol agents fatally shot his fellow escapee, Richard Matt, 49, following an intense manhunt launched after the convicted killers were discovered missing from the Clinton Correctional Facility in Dannemora, New York, on June 6.
Governor Andrew Cuomo told NY1 News on Monday Sweat was in shock. No additional information about his condition was available.
The hospital said Sweat will remain there for at least a few days while his condition stabilizes.
Sergeant Jay Cook of the New York State Police was on patrol alone when he spotted Sweat on a road on Sunday afternoon. The fugitive took off running and the officer shot him twice in the torso, police said.
Photographs surfaced on the Internet of the arrest of Sweat, who was unarmed and appeared bloody and slumped over as law enforcement officers tended to him.
Sweat was captured in Constable, about 40 miles (65 km) northeast of Dannemora and less than two miles (3 km)south of the Canadian border.
Police located Matt on Friday in Duane, 23 miles (37 km) south of Constable, and killed him when he failed to comply with an order to drop his shotgun.
Some 1,300 law-enforcement officials searched for the convicts.
In making their escape, the men hacksawed through their cells and climbed along a catwalk, maneuvered through a steam pipe and emerged from a manhole outside prison walls, authorities said.
Once they entered the prison's internal tunnel system, the pair found a locked tool box, which they picked open and used as a supply for more breakout tools, Cuomo said. Sweat's DNA was identified on a pepper shaker found about a mile (1.5 km) from where Matt was shot, which he apparently had used to try to throw off police dogs tracking their scent.
"This plot was 'Shawshank Redemption' meets 'Cool Hand Luke,'" Cuomo said, citing classic prison breakout movies.
Two prison workers have been charged with aiding in the escape.