Captured Fugitive May Serve Time in Spain Before Extradition to U.K. for 2015 Killing
One of the U.K.'s most wanted fugitives may have to serve time in Spain before being extradited to the U.K. after police say he was caught with 33 pounds of cocaine as well as a loaded gun.
David Ungi, 30, was arrested while signing up for a gym in the town of Coin in the Spanish province of Malaga on May 5.
He was wanted in the death of Vinny Waddington in Liverpool in 2015.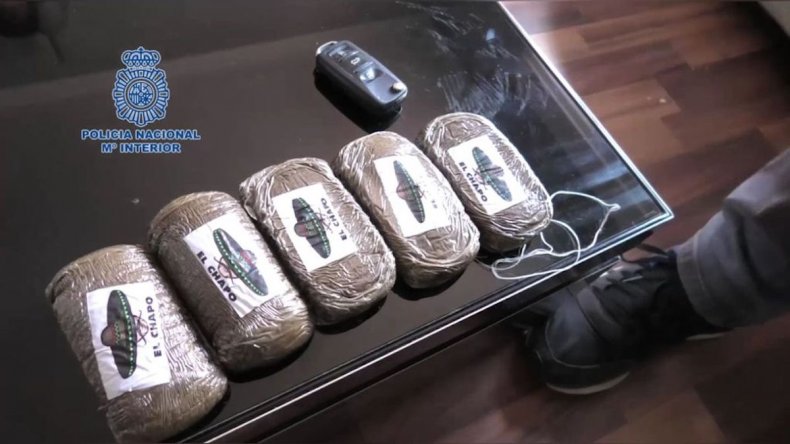 Prosecutors allege Ungi shot the 18-year-old boy from a car, which caused him to fall off his motorbike, resulting in his death. Ungi fled the country shortly after. Aside from the dead body, he also left behind heroin he had distributed in the city area at the time, police say.
Agents of the National Police, in a joint operation with the British National Crime Agency (NCA), reported they seized several firearms, at least one of them loaded, and 33 pounds of cocaine during Ungi's arrest in Spain. The National Police released video of the arrests and search of the apartment.
Three accomplices were also arrested for providing cover for Ungi to remain undetected in Malaga.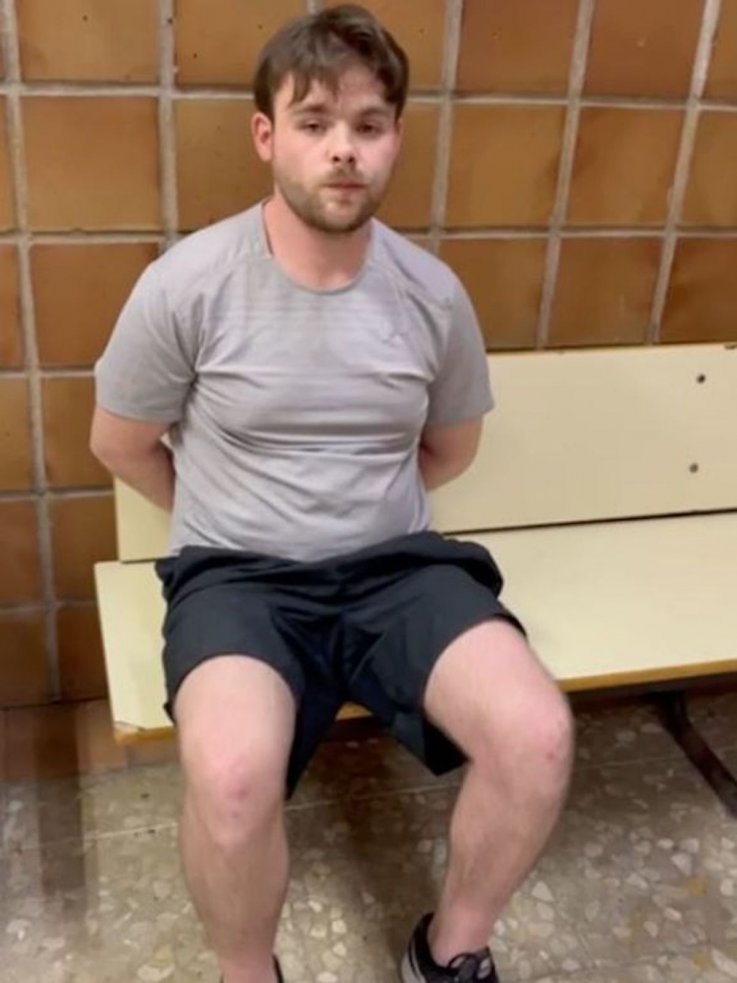 David Ungi is responsible for the death of a man in 2015 in Liverpool, U.K., police say, and was arrested in Coin, Spain, on May 5, 2022.
National Crime Agency/Zenger
Ungi has an international arrest warrant against him, issued by the U.K. authorities, who launched several campaigns to find his whereabouts through the media, for murder and drug trafficking.
But it is also known that Spain prefers to punish criminals for domestic misdemeanors before allowing them to be extradited, meaning the drugs and gun offenses could be tried and punished before Ungi is sent back to the U.K.
In Spain, arms possession is allowed only under strict regulations, and for drug-related crimes, one can expect a prison sentence of up to 6 years, varying depending on the type of substance.
According to the Spanish authorities, the British fugitive established a home in the town of Coin with several compatriots, where he led a "secretive life."
Investigators observed that he only occasionally left the property with a shoulder bag with him at all times, which made them suspect he was always armed, even in the house.
Ungi and the three other suspects were arrested in Coin when they went to sign up at a local gym in a shopping center.
Arresting officers surprised the group and seized an unlicensed and loaded gun in Ungi's shoulder bag as well as $368 in cash and other effects.
The police then secured a search warrant from the Court of First Instance and Instruction Number 1. Officers seized three firearms and ammunition of different calibers and 33 pounds of cocaine, 42 pounds of hashish, and 0.27 pounds of cannabis buds.
This story was provided to Newsweek by Zenger News.