Somalia: Al-Shabab Car Bomb Kills At Least Nine in Mogadishu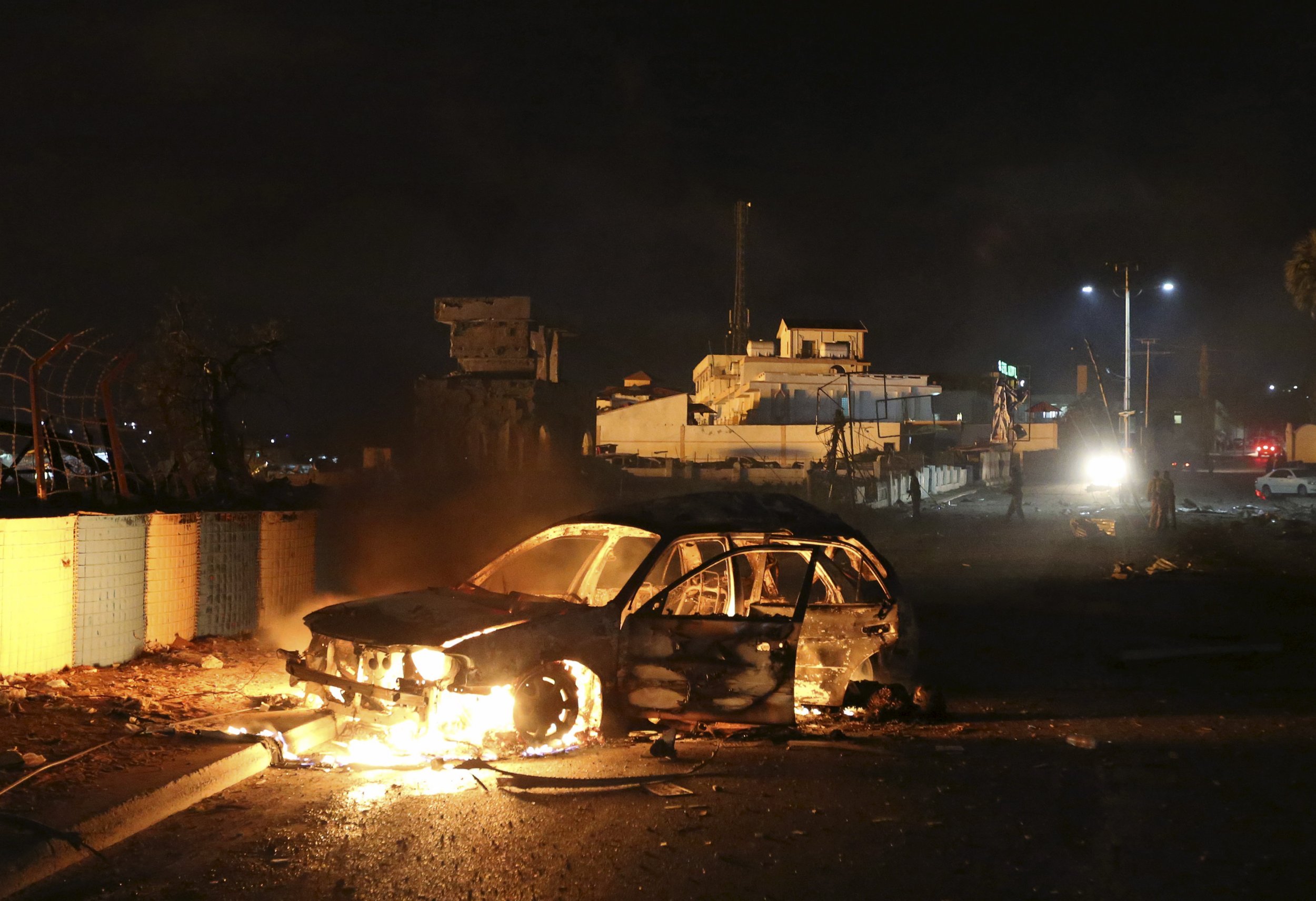 MOGADISHU (Reuters) - At least nine people were killed when fighters from Somali Islamist group al Shabaab set off a car bomb at the gate of a popular park and near a hotel in the capital, sending a plume of smoke above the coastal city.
Police Major Ahmed Abdullahi said he counted at least nine dead, and 30 others were injured. He said three attackers were shot dead by police. "The area is secured," he told Reuters.
Al Shabaab said its fighters were behind the blast and also said its fighters had stormed the hotel.
Walls at the Somali Youth League Hotel, known as SYL Hotel, were damaged, although the vehicle was detonated at the gate of the nearby park, where scores of people had gathered, witnesses said. Gunfire erupted after the blast but later died away.
Al Shabaab has often launched attacks in Mogadishu on a Friday - the Somali weekend - when people gather at hotels, restaurants or other places to meet up with friends or family.
"My sister, class mates and I were taking pictures at the peace garden when the car bomb hit the gate of the park. We all rushed through the back gates," witness Halima Nur told Reuters by phone after the attack in Mogadishu.
She said scores of people were in the park when the blast took place, saying there was "nearly a stampede" as people rushed out.