Car Dealers Think Their Sales Practices Are Transparent, Survey Reveals
The way Americans view the car buying experience stands in stark contrast to the way dealers do, according to a new study. The 2022 Capital One Car Buying Outlook lies bare the highs and lows of the vehicle purchase process, and reveals that customers are shopping around more than before.
New research indicates that 77 percent of auto dealers describe the car buying process as transparent, a 22-point increase over 2021. Just 26 percent of buyers report the process as being transparent, a dip of 14 points from 2021's results.
During a call with journalists discussing the results of the survey, Sanjiv Yajnik, president of financial services at Capital One said that buyers don't get as much transparency with car buying process as they do with other products because "autos is a much more complicated product".
Over the last two years, automakers have worked hand-in-hand with dealers to digitize much of the pathway to purchase. As purchase process has evolved it has eliminated much of the haggling that is traditionally associated with purchasing a new vehicle.
Results from the survey showed that 52 percent of dealers reported that their dealership is highly or completely virtual, an increase of eight percentage points from 2021.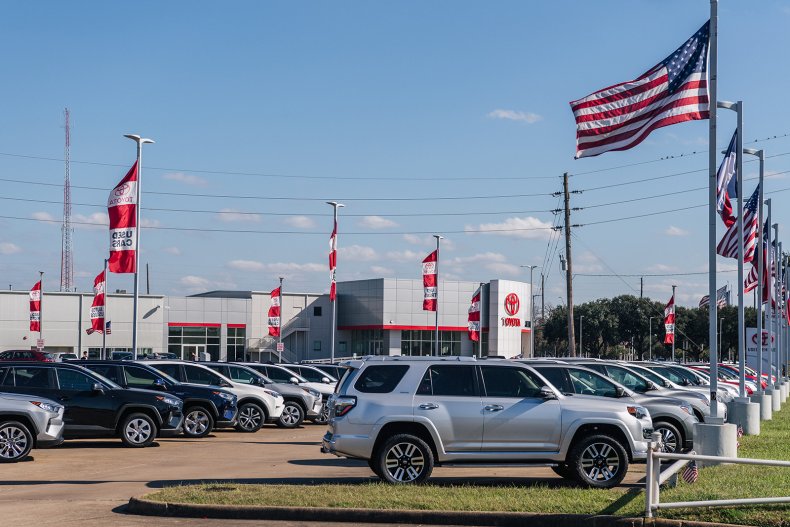 "What happened with the pandemic is that the digitalization of companies was accelerated by five to seven years. However, with the pandemic, all companies were forced to rush into digital and consumers were rushed into using digital," said Yajnik.
The global chip shortage that has been linked to catastrophic weather events and the COVID-19 pandemic, has limited the number of vehicles on dealer lots, in turn causing buyers to cross-shop more often and order their vehicle online.
"Customers are traveling further than ever before to find what they are looking for," said Vaida Presniakoviate, president of Midway Autohaus in Chicago, on a call hosted by Capital One discussing the results of the survey.
Nearly half of shoppers reported to Capital One that they plan to either walk into a dealership to browse options in person or to find out information they couldn't find online. The survey found that 39 percent of future car buyers pan to visit at least three dealerships for the next car purchase, compared to 28 percent of recent car buyers.
After reserving their model, buyers sometimes show up to sign on the line and find that dealerships are tacking on previously undisclosed surcharges. The added cost is often beyond the scope of what automakers can control due to state laws regulating dealer sales.
Despite the increase in digital purchasing options, 75 percent of survey respondents say that they are "most comfortable" purchasing a vehicle using a hybrid approach that combines online research and visiting a dealership.
In order to achieve a successful sales experience for all parties, Presniakoviate said that dealers "have to meet our buyers where they want to be met." She later added, "A seamless and transparent transition digital to the dealership is necessary."
The consumer survey of 2,200 U.S. adults was conducted in October 2021. A survey of 530 current car dealers was conducted the same month to get the results.