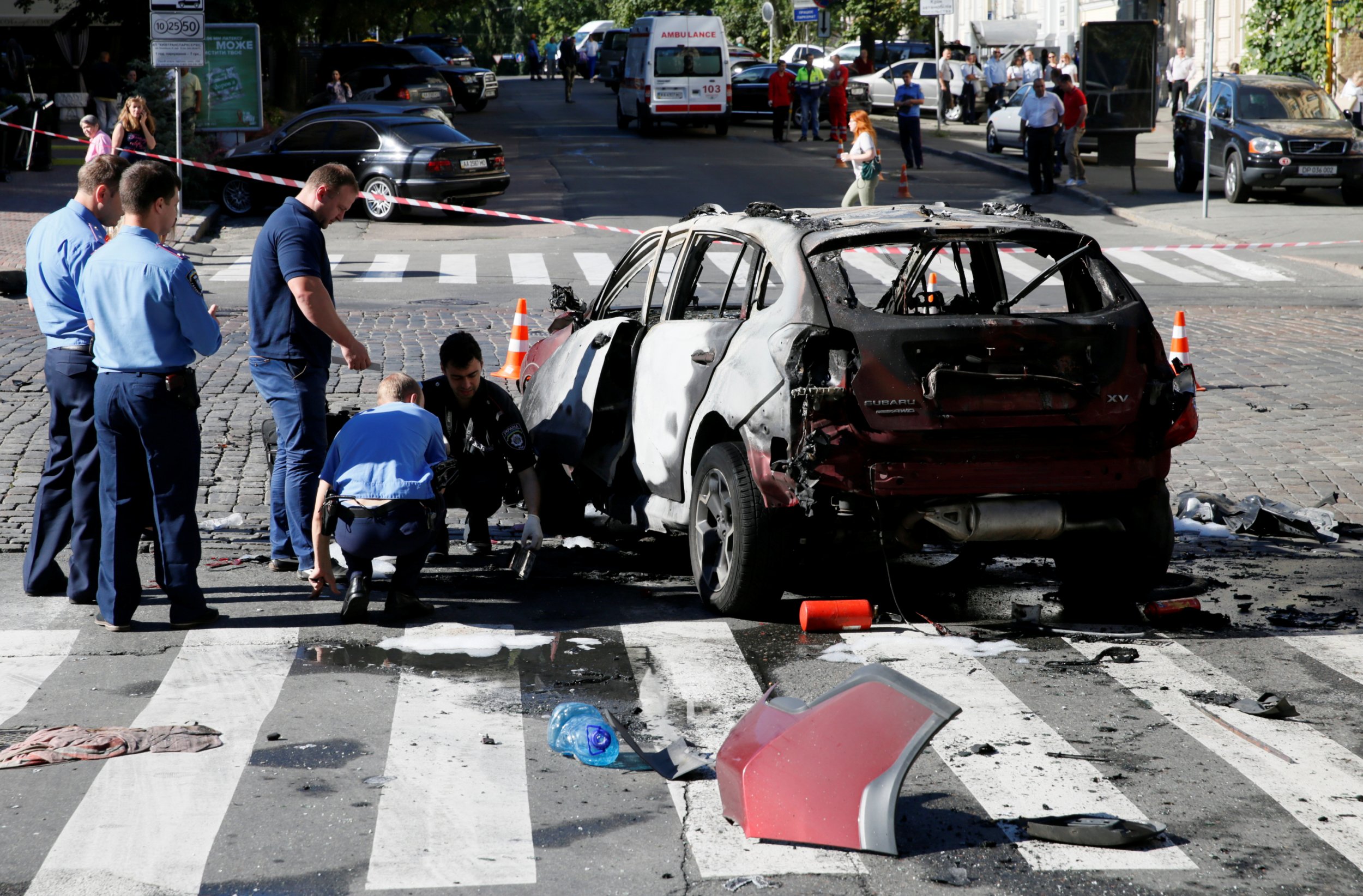 Ukrainian politicians have expressed their condolences to the family of journalist Pavel Sheremet, who was killed Wednesday in an apparent car bombing in Kiev.
Sheremet was in the car of a colleague who was not with him at the time, when the vehicle exploded shortly before 8 a.m. local time. Kiev prosecutor Nadezhda Maksimets wrote on her Facebook page that Sheremet's death is being investigated by police as a "deliberate murder."
Sheremet was was born and raised in Belarus, where he began his career as a journalist in television, working for the local desk of Russia's state Perviy Kanal.
He was critical of President Alexander Lukashenko's regime and after persecution and the threat of a suspended sentence, Sheremet moved to Russia, before settling in Ukraine five years ago.
Sheremet wrote for one of Ukraine's award-winning independent news publications, website Ukrainskaya Pravda, which is currently posting tributes to him from President Petro Poroshenko, chief prosecutor Yury Lutsenko and other Ukrainian politicians.
He had three children.