Number of Children Who Die in Hot Cars Could Increase This Year
It takes only minutes for a car to heat up enough to cause heatstroke in children, and last year, 43 children who were left in cars died of heatstroke. This year, that number could be even higher.
So far in 2018, there have been 28 child deaths due to heatstroke in the United States, the nonprofit Kids and Cars announced Tuesday in a release. In addition to those 28, there are three more deaths pending autopsy results that could increase the number.
Just last week, a child who was in a hot car in West Haven, Connecticut, died even after receiving medical care, the New Haven Register reported.
On average, 37 children die in hot cars each year, according to Kids and Cars. Those deaths occur when a child is left in the car, accidentally or intentionally, or when kids find their way into the car themselves and it heats up. In 55 percent of the cases in which a child is left unattended in a car, the adult left them without realizing it until it was too late.
Newsweek subscription offers >
Cars can go from a safe temperature to a dangerous 125 degrees Fahrenheit in a matter of minutes, according to the nonprofit. The majority of the increases in temperatures happen in the first 10 minutes that the child is left in the car and leaving the windows cracked doesn't help slow that or prevent the car from heating.
Newsweek subscription offers >
It doesn't need to be summer temperatures outside for a child to suffer heatstroke in a hot car. Children have died in cars when it was 60 degrees outside but the car heated up anyway, according to Kids and Cars.
Of all the children who have died in cars of heatstroke from 1990 until 2017, 54 percent of them were under the age of 1, which is typically the age when children are secured in rear-facing car seats. The child can be hard to see unless the parent attaches a mirror to the back seat to reflect the car seat.
Parents are encouraged to check the back seat before leaving the car, to keep keys out of reach of children and to keep car doors locked after exiting the car with their children by the National Highway Traffic Safety Administration to prevent heatstroke.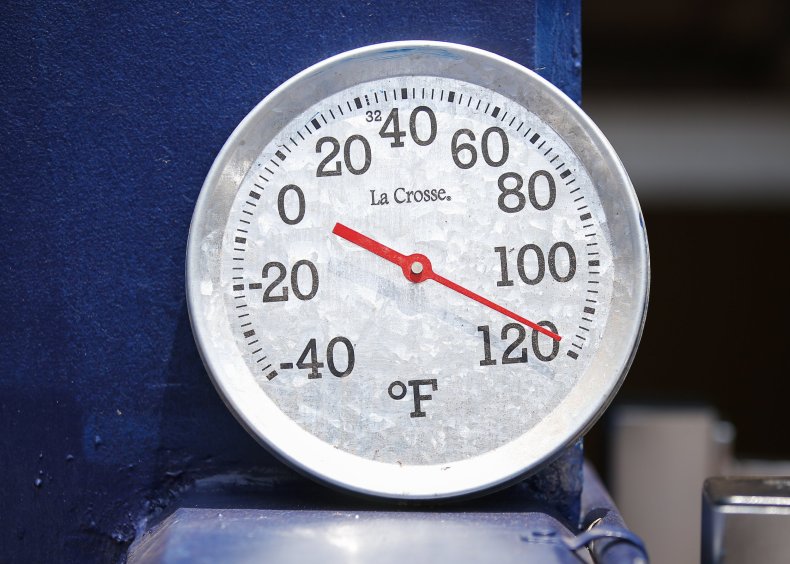 Number of Children Who Die in Hot Cars Could Increase This Year | U.S.